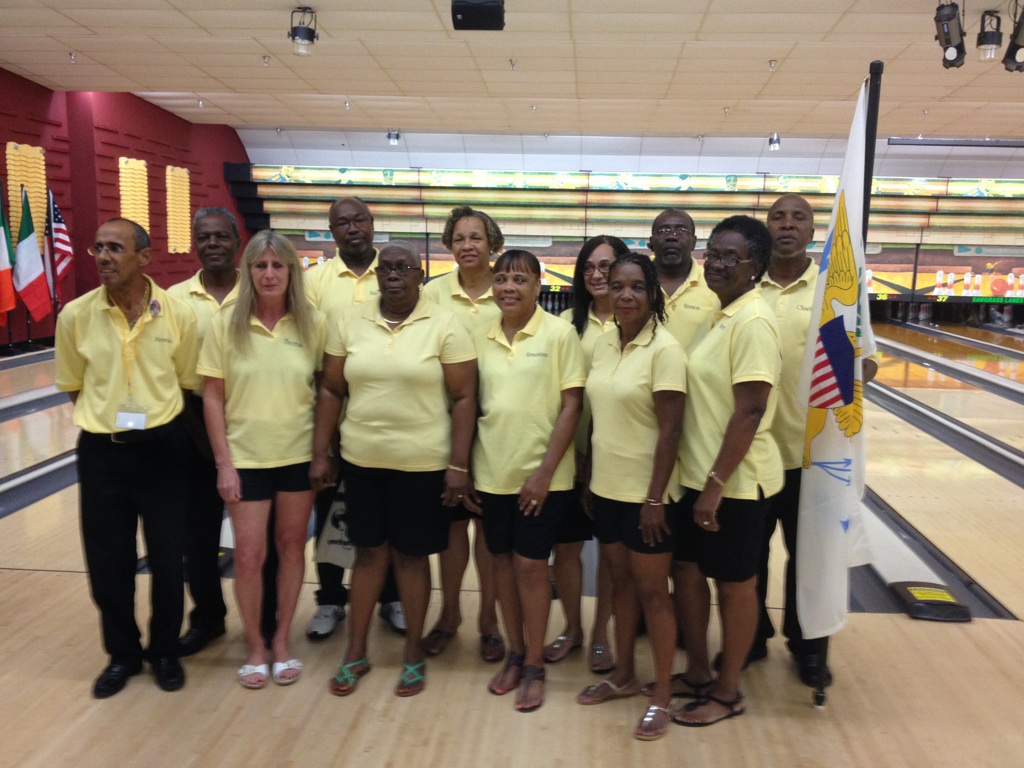 Twelve of the top senior men and women bowlers from the Virgin Islands competed and won 16 medals at the World Senior's Invitational in Ft. Lauderdale, Florida, May 7-12, which hosted bowlers from seven countries, including Italy, Brazil, Ireland, Bahamas, France, U.S.A. and the V.I. The V.I. team win of 16 medals beats last year's record of 12 medals.
In the women's competition, though new to international competition, the team of Ernestine Canton and Sabrina Hodge won the only gold medals for the V.I. Their efforts in the women's doubles competition bested the team of Cathy Matthews and her Italian partner, who took the silver. Last year's champs, Terri Depka and Winona Lester, finished with the bronze.
Matthews also went on to win a silver medal in the women's trios along with her partners from the U.S.A. and Ireland. The team of Terri Depka, Sabrina Hodge and Ernestine Canton took the bronze.
In the men's competition, Nemecio Camacho Jr., won the only V.I. singles medal for the men, with a silver. Camacho Jr. also won a silver medal in doubles with his partner, Vernon Browne. Hugo Moorehead shot an impressive 298 game, tying the high game of the tournament, and along with his partner, Valencio Jackson, took home the bronze in doubles.
The team of Browne, Camacho Jr., and their partner from the U.S.A. won the silver in the men's trios.
The World Senior's Invitational is an annual tournament which hosts bowlers over the age of 45 for women and 50 for the men. The V.I. has been one of the dominant teams all three years since the tournament began in 2010.
The next tournament will be July 28-Aug. 4 at the Tournament of the Americas in Ft. Lauderdale. This will be the 50th anniversary of the tournament, and over 180 bowlers from North America, Central America, South America and the Caribbean will be competing.