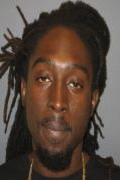 Ahjem Nibbs of Estate Bournefield turned himself in to police Thursday and was arrested in relation to the May 25 shootings of two tourists, St. Thomas Police Chief Darren Foy announced at a press conference Friday. A a second suspect, a man named Ahjani Brathwaite, turned himself in Friday afternoon, police reported.
The two victims were part of a group of 11 visiting from the mainland, said Police Lt. Milton Petersen, St. Thomas chief of detectives. On the evening of May 25, the victims were in the vicinity of a nightclub in Havensight when there was an "incident," Petersen said.
"After the incident started, they (the victims) left. Shots were fired at them as they traversed in their vehicle," Petersen said.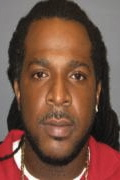 Both victims were treated for gunshot wounds, and have since recovered and returned to the mainland, Foy said.
Information from the public, Crime Stoppers and the police intelligence unit all helps lead to identifying suspects, Foy said.
"Last night, about 8 p.m. we got a break when one individual who we had an arrest warrant for turned himself in," Foy said.Brathwaite turned himself into police Friday afternoon, according to a news release issued by the department.
Both Nibbs and Brathwaite were persons of interest in this case and police had issued wanted posters to law enforcement several days before. Both suspects were aware they were wanted for questioning, detectives said.
Both men have been charged with with attempted first degree murder, first degree assault, unauthorized possession of a firearm, first degree reckless endangerment and aiding and abetting. They were held on $100,000 bail each and remanded to the custody of the Bureau of Corrections.
Police asked anyone with knowledge of the case them at 712-6077 or 712-6037 or the anonymous tip line, Crime Stoppers USVI, at 1-800-222-TIPS.