"Congratulations!" began the letter high school senior Nisha Hodge opened a few weeks ago, which turned out to be an understatement. It went on to reveal that she is one of just 1,000 students worldwide chosen this year as a Gates Millennium Scholar. That's out of more than 24,000 students who applied.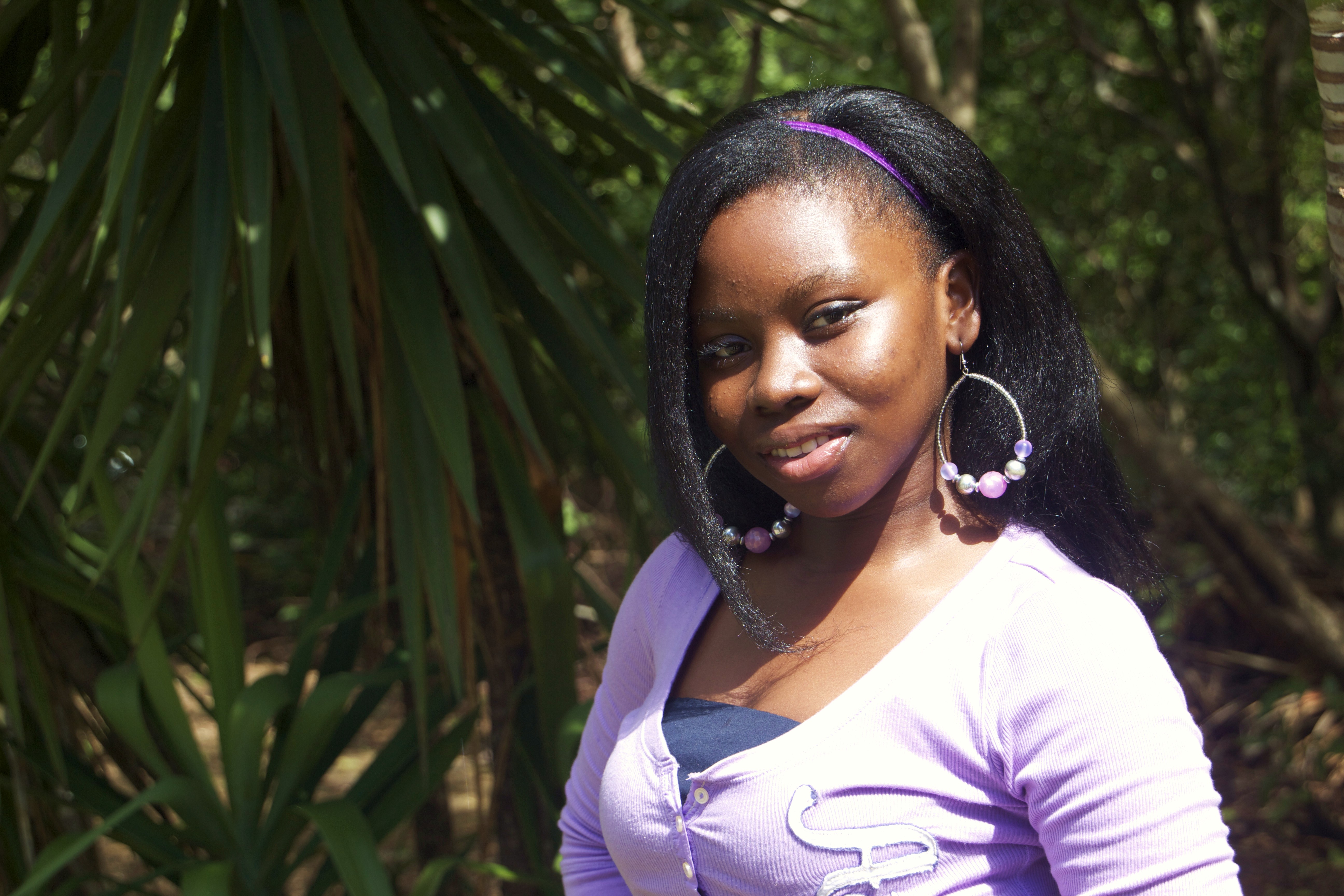 The designation is potentially a life-changer. It means Hodge can attend the college of her choice and possibly even have funding for graduate work.
The quiet-spoken senior attends the Virgin Islands Montessori School and International Academy as a member of its IB (International Baccalaureate) program. She transferred to the school from Eudora Kean High School three years ago.
"I received a full scholarship to attend (VIMSIA) in 10th grade," she said.
She plans to use the Gates scholarship at New College of Florida, a small liberal arts college in Sarasota. Its website says it is for "intellectually curious, motivated students who thrive on active learning and are drawn to an intellectually rigorous curriculum."
That would be Nisha Hodge. As an IB student at VIMSIA she's taken courses in the theory of knowledge, world history with an emphasis on peacekeeping in the Middle East, advanced level mathematics and physics, several years of Spanish, Environmental Systems and Societies, and Biodiversity in the Virgin Islands – to name just a few. She has also traveled to Italy and Greece as part of an intensive three-week course on the History of Mathematics.
It was all good preparation for the Gates Millennium Scholars program. Although she filled out many applications, the sheer scope of the Gates scholarship was a bit taunting. "The magnitude of the applicant pool was just mind-blowing," she said.
Besides the usual academic credentials and test scores she had to provide, "I had to self-report all my community service and extra curricular activities from 9th through 12th grades." And she had to write extensive essays, answering eight different questions, including describing her strengths and weaknesses and relating obstacles she has overcome.
Looking forward to New College, Hodge said, "Right now I think I'll pursue pre-med. I would like to open my horizons and see what I could do with that major."
One requirement of the IB program at VIMSIA is participation in the Creativity, Action, Service program (CAS), a sort of internship for community life. Hodge spent her CAS time as a volunteer in the school's classes for two-year-olds. "I fell in love with working with toddlers," she said. Consequently, "my passion right now is being a pediatrician." But, she added, she realizes that could change as she learns more, and so she is keeping an open mind about her future.
She will get more from the Gates Millennium Scholarship than funding. According to the letter announcing her award, from Larry a. Griffith, vice president:
"Many GMS programs and activities have been designed for you as resources, to assist with your continued development as a leader and to allow you to connect to the Gates Scholar community in a variety of ways. One example among the wide range of resources we provide is the GMS Freshmen Leadership Conference, specifically designed to orient and prepare you for a smooth transition to college and to help you maximize your GMS experience. Other GMS Leadership Development Programs include Academic Empowerment services (ACE) to support your academic success, graduate school planning for your continued education and a mentoring program. There is also an online resource center and a social networking website that gives you exclusive access to other Gates Scholars, tips on developing good study habits and time management, a calendar of GMS events and announcements of internships, fellowships and other scholarships, some unique to Gates Scholars."
Hodge is the daughter of Bertilla Pacquette and Anthony Hodge. She has three older sisters, one attending the University of the Virgin Islands, one in the Army, and another considering an Army career. Her younger brother is a fifth grader.