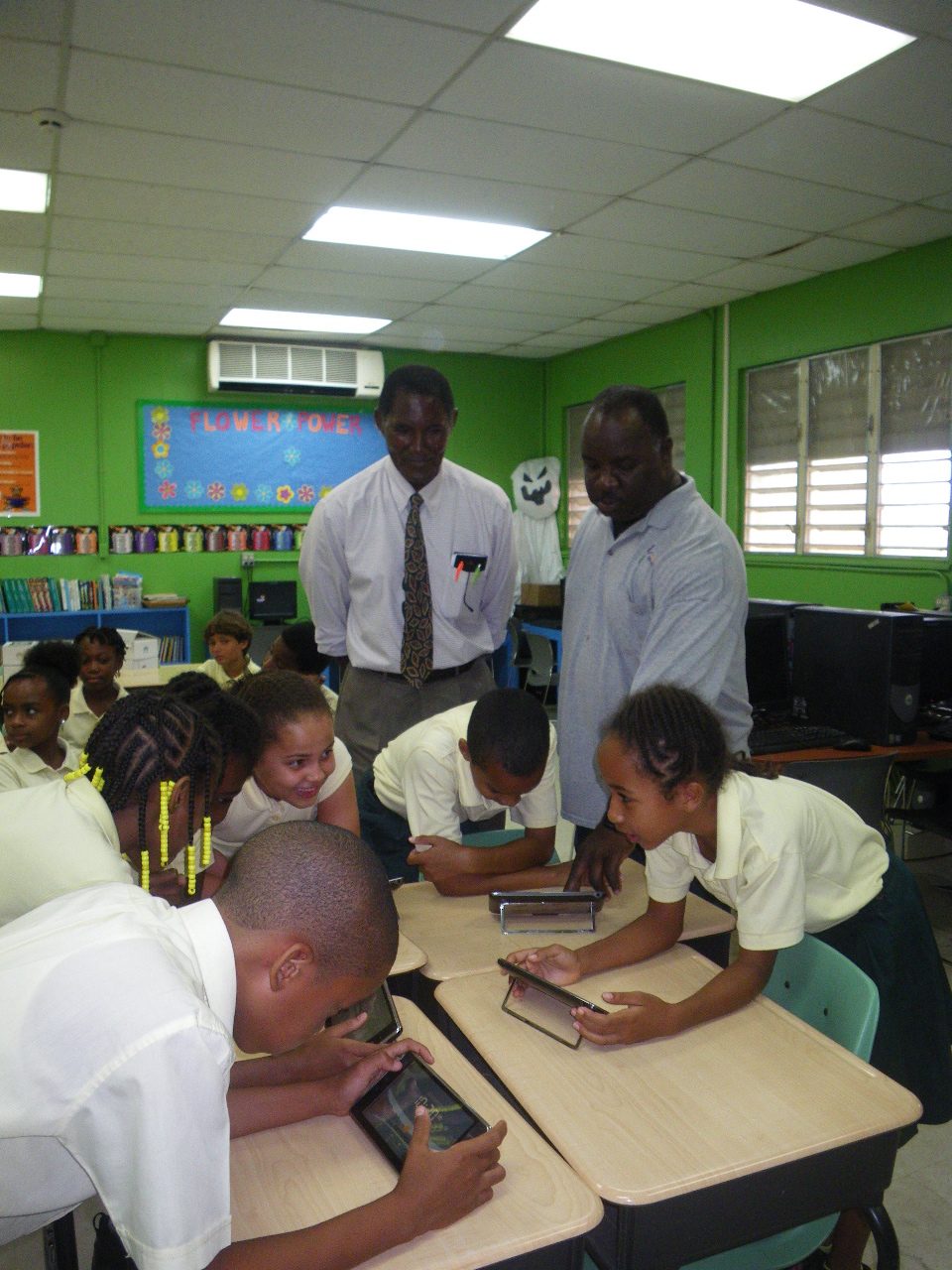 Consistent with Innovative's charitable giving focus on youth and education, Innovative staff recently visited the Guy Benjamin Elementary School on St. John to deliver 12 tablets and three computers to the fourth, fifth and sixth grade reading classes.
Jennifer Matarangas-King, vice president of public relations and governmental affairs for the Innovative Companies, said. "Earlier this year, we met with the leadership of Guy Benjamin to discuss ways that Innovative could support its adopted school on St. John. At that time there was a great need for computers for the lab and e-readers for the accelerated reading program."
Dr. Whitman Browne, principal of Guy Benjamin Elementary School, said," We are focused on building reading skills. The whole education program is based on reading, and we want the children to go beyond reading just text books. Technology in education is very important. When students use the tablets, it increases their exposure to information."
"Innovative is proud to once again give the gift of technology to support educational initiatives and literacy in the territory's schools," said Matarangas-King.
Innovative employees Antonio Lewis and Gregory Ashtain also participated in the presentation to the school.