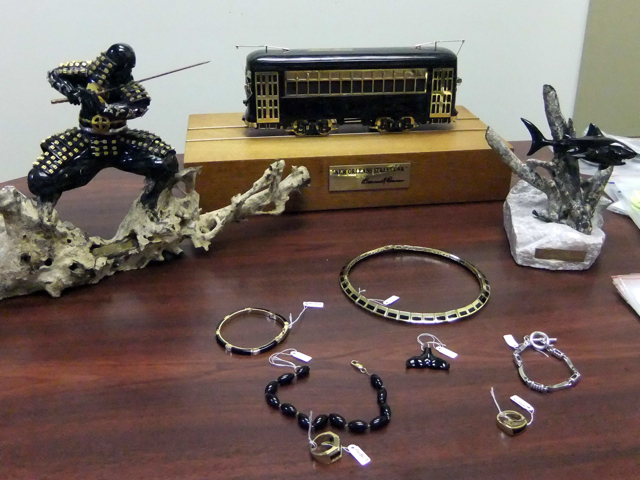 A St. Thomas-based manufacturer of high-end jewelry, art, and sculpture was sentenced Wednesday in federal court to a penalty totaling more than $4 million for knowingly trading in falsely-labeled, protected black coral, the U.S. Department of Justice announced.
The activities charged are violations of the Endangered Species Act and the Lacey Act, which make it a felony to falsely label wildlife intended for international commerce. The Endangered Species Act is the U.S. domestic law that implements the Convention on International Trade in Endangered Species of Wild Fauna and Flora (CITES).
Each of the species of black coral is listed in CITES and is subject to strict trade regulations.
On July 15, GEM Manufacturing LLC, headquartered in St. Thomas, pleaded guilty to seven counts of violations of both the Endangered Species Act and the Lacey Act. The St. Thomas company was sentenced to pay a criminal fine of $1.8 million, which will be apportioned between the Lacey Act Reward Fund and the National Oceanic and Atmospheric Administration Asset Forfeiture Fund.
GEM was sentenced to pay an additional $500,000 in community service payments for projects to study and protect black coral, and ordered to forfeit dozens of jewelry items, 10 artistic sculptures and nearly 7 tons of raw black coral. The total value of the forfeited goods exceeds $2.17 million, according to the Justice Department, bringing the aggregate financial penalty to $4.47 million.
That makes it the largest penalty for the illegal trade in coral, the largest non-seafood wildlife trafficking financial penalty and the fourth largest for any U.S. case involving the illegal trade of wildlife, according to the release from the Justice Department.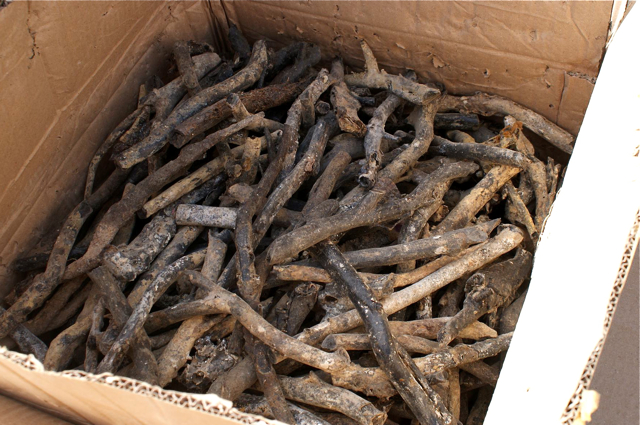 "I have stated before and reiterate that the U.S. Attorney's Office will vigorously protect the environment," said U.S. Attorney Ronald W. Sharpe for the District of the U.S. Virgin Islands. "It is critical that we do everything we can to prevent the decline and depletion of coral and other protected flora and fauna so that the environment, in this case the marine environment, may be preserved for our enjoyment and that of future generations."
Marcelino Borges, U.S. Customs & Border Protection director of field operations for the Caribbean, said all the concerned federal agencies will work together to stop the trafficking in black coral.
"CBP Officers and Agriculture Specialists in the Caribbean work hand in hand with the U.S. Fish and Wildlife Service to detect and intercept falsely labeled and concealed wildlife from illegally entering into U.S. commerce," Borges said "Cooperation and collaboration between U.S. Customs and Border Protection and U.S. Fish and Wildlife Service were critical in the success of this investigation."
GEM was also sentenced to fulfill a 10-point compliance plan that includes an auditing, tracking and inventory control program. GEM was also banned from doing business with its former coral supplier, Peng Chia Enterprise Co. Ltd. and its management team of Ivan and Gloria Chu.
GEM was the entity known as "Company X" in the related case of U.S. v. Gloria and Ivan Chu. In January 2010, federal agents arrested the Chus as part of a sting operation in Las Vegas. The Chus were subsequently indicted in 2010 for illegally providing black coral to GEM. On June 23, 2010, Ivan Chu was sentenced to serve 30 months in prison and pay a $12,500 fine. Gloria Chu was sentenced to serve 20 months in prison and pay a $12,500 fine.
Black coral is a precious coral that can be polished to a high sheen, worked into artistic sculptures, and used in inlaid jewelry. Black coral is typically found in deep waters, and many species have long life spans and are slow-growing. Using deep sea submersibles, scientists have observed that fish and invertebrates tend to accumulate around the black coral colonies.
Thus, black coral communities serve important habitat functions in the mesophotic and deepwater zones. In the last few decades, pressures from overharvesting, due in part to the wider availability of scuba gear, and the introduction of invasive species have threatened this group of coral. Recent seizures of illegal black coral around the world have led many to believe that black coral poaching is on the rise.