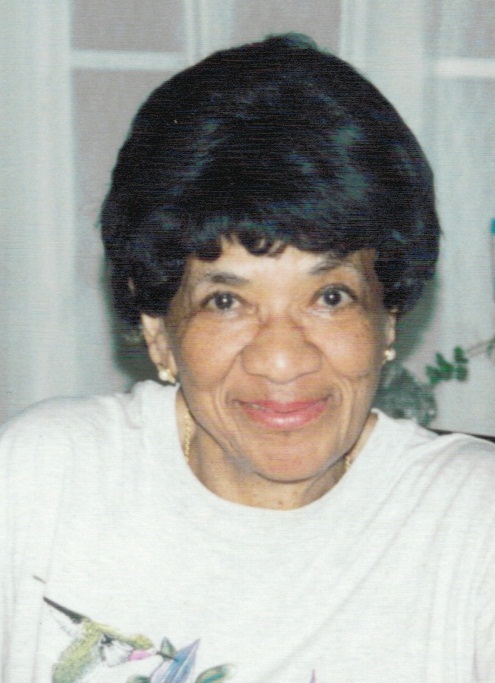 Viola Begraff Holley, also known as "Vi," of Estate Strawberry died on Aug. 21, at her residence. She was 89 years old.
She is survived by her sisters: Marie Begraff, Desiree Begraff and Ilma Adams; nieces: Louise James, Sylvia Brady, Laverne Golden, Pauline Begraff, Florette Begraff, Coleen Hodge, Irma Adams, Emlyn Adams and Ada Adams; nephews: Raymond "Bobby" James, Lowell Dyer, Rodell Phaire, Erness Phaire and Kevin Adams; adopted nieces: Junie Williams, Adjaha Dwyer and Anisha Johnson; and great nieces: Desiree James, Shonda James, Christine Dyer Stanfill, Elizabeth Petersen Thurland, Altina Phaire Bernikow, Desiree Golden, Siobhan Phaire, Erin Carrington, Irmalee Carroll, Yvonne Benjamin, Marjorie Benjamin, Glorie Benjamin and Linda Benjamin.
She is also survived by great nephews: Raymond James, Kevin James, Bernard Dyer, Gregory Dyer, Kevin Petersen, Rodell Phaire Jr., Michael Brady, Dwight "Chucky" Brady, Neal Brady, Ronni Moorehead, Mario, Lamar and Daren Golden, Neal, Jamaal and Jared Carrington, Inslee Carroll Jr., Michael Benjamin and Joe Benjamin Jr.; in-laws: Mario Golden, Kathleen Dyer, Jean Phaire, Elaine Brady and Sylvia S. Brady; niece-in-law, Sasha Golden; special family and friends: Gladys Thompson, Lucinda Benjamin, Marilyn Rodgers, Marilyn Bartlett, Bianca Brannigan and family, Elaine Forbes, Harry Thompson, Theresa Drigo, Arnold Helenese and family, Vistulia Williams, Dr. Michael Potts and staff, the clergy and staff of Holy Cross Roman Catholic Church, the staff of Continuum Care; as well as 50 great-great nieces, nephews and other relatives and friends too numerous to mention.
A funeral service will take place at 10:30 a.m. on Wednesday, Aug. 31, at Holy Cross Catholic Church in Christiansted. Interment will follow at Christiansted Cemetery.
All arrangements are by James Memorial Funeral Home Inc.