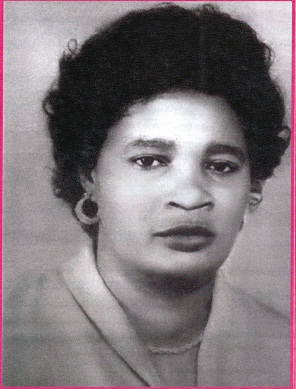 Gwynneth Genevieve Yolanda Nurse of Estate Peters Rest died on June 9, at the Kindred Hospital in South Florida. She was 70 years old.
She is survived by her husband, Winston A. Nurse Sr.; sons: Winston A. Nurse Jr., Dean A. Nurse Sr., Wade E. Nurse, John F. Nurse Sr., Seymore S. Nurse, Cordian Cornwall and David Cornwall; daughter, Suzannie M. Nurse-Hylton; grandchildren: Minicia Nurse, Winston C.A. Nurse III, Dean A. Nurse Jr., John F. Nurse Jr., Elijah Nurse, Jadon M. Nurse, Jeremiah J. Nurse, Tyarra N. Hilton, Taylor C. Hylton, Denirah A. Nurse and Jonathan A.J. Nurse; brothers: Carlton Hunt, Freeston Hunt, Sylvester Hunt, Fabian Hunt and Moody Mason; and sisters: Helen Hunt, Yvonne Mason-James, Janet Mason and Georgette Mason.
She is also survived by nephews: Randall T. Lake, Trevor A. James, Elvis B. James, Stephen M. James Sr., Glen Miller, Doil Weston, Shandoll Hunt, Bill Mason, Matthew Mason, Derien Tuit, Dion Hunt, Geon Leiser, Jurgon Leiser, Che Hunt, Jamarie Hunt, Keithroy Mason and Terrance Mason; nieces: Anique Leonard, Altine Burdon, Stacey Kelsick, Sydney Mason, Latronia Mason, Reina Mason, Nadine Jeffrey-Lyken, Natasha Sealey, Cheniequa Hunt, Karen Hunt, Amerette Leiser, Francere Shepherd and Toyana Mason; daughters-in-law: Cathy Mae Nurse and Akida Nurse; son-in-law, Harold Hylton; sisters-in-law; Daisy Carrington, Francelia Nurse, Ruth Nathaniel, Berniece Mason, Ruthlyn Mason and Cynthia Nurse; and brothers-in-law: Wallace Nurse and Carlton James.
Other survivors include special friends: Adrian Platt, Eleanor Pedro, the Guevara family, Carol Friday, Susan, Edman Cornelius, the Honorable Mr. and Mrs. Balwin Spencer, Father Henry and family, the Charles family, the Joseph family, the Henry family, the Turner family, the Liburd family, the Mason/Brown family, the Williams family, the Harris family, the Xavier family, the Warden family, the Seaton family, the Aldan Providence family, the Weeks family, Ruthlyn Green and family, Cardel Daniel, Loretta and family, Mr. and Mrs. Josiah, Ms. Hazell, Mr. and Mrs. Phillip, the Pagson family, the Thomas family, the Horsford family, JoAnne Sebastian, the Anderson family, the Lewis family and the Alfred/Hodge/Jackson families.
Genevieve Nurse had many other relatives and friends too numerous to mention.
A viewing at 9:30 a.m. followed by a funeral service at 10:30 a.m. will take place on Tuesday, June 21, at St. Ann's Catholic Church. Interment will follow at the Kingshill Cemetery.
All arrangements are by James Memorial Funeral Home Inc.