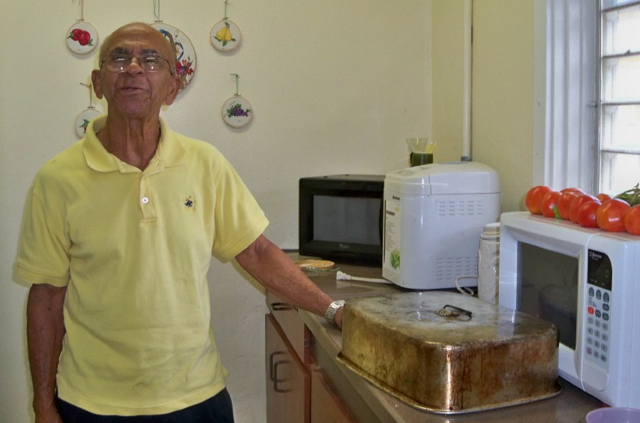 Women and their children on St. Croix seeking shelter from abuse or for any number of reasons find Bethlehem House is a safe haven for a night or a month.
The V.I. Police may bring women in the dead of night, rescuing them from domestic violence, or they have made their own way to the home off Queen Mary Highway. Bethlehem House shelters people who have lost jobs and can't pay rent or have been evicted.
Matthias LeBlanc, manager at the home, said that over the years the majority of the residents have been young women who have had a dispute with their parents. LeBlanc says some women have been lured by boyfriends to St. Croix, the boyfriends ditch them, and they are left with no money and no place to stay.
The alcohol- and drug-free home is funded by Catholic Charities of the Virgin Islands, United Way and federal funds. Bethlehem House Shelter for the Homeless works closely with the Department of Human Services and other local agencies to help people get back on their feet.
The home was opened after Hurricane Hugo, when housing was scarce. Around two years ago the institution opened its doors to men, who are housed in a segregated wing and are forbidden to go into the women's living quarters.
Bethlehem House is in the old Herbert Grigg Home, situated right next to the newer senior living home. It has 15 dormitory-style rooms with beds for 12 men and 36 women and children. The rooms are cramped, with two to four bunk beds and shelving. Residents have a large common living area with couches, easy chairs and a big-screen TV.
The residents are required to clean the public bathrooms and their bedrooms, and to do other chores, such as kitchen clean up and yard maintenance. LeBlanc, says some people think they should get paid for the chores.
There is a small private kitchen where residents can keep and prepare their own food that they get with food stamps. The residents get breakfast and dinner prepared by staff. The staff also prepares 40 lunches Monday through Friday for the Street Mobile Outreach, meals for homeless folks in the mid-island area.
LeBlanc added that if people are cooperative they may extend their residency if need be. He said women with children can get into public housing a lot quicker than a single person.
All who seek shelter give their health history and sign an agreement stating they will comply with the 16 house rules. There is one case worker on staff who helps counsel residents on the system, finding jobs, applying for food stamps and housing and pursuing an education.
All residents, except women with children younger than five, are expected to leave the home daily from 8 a.m. to 5 p.m. to look for employment and permanent housing.
Air conditioning was recently installed using grant money, but LeBlanc says they can't afford to run it. He says their electric bill averages around $1,000 a month. There are fans providing some air circulation.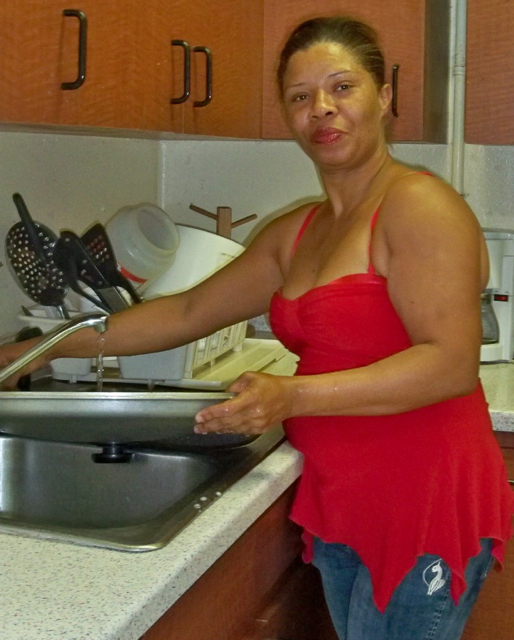 LeBlanc, who has been working at the home for the past 20 years, says he will retire in a couple of years. He says one thing that has changed over the last few years is that people seem to be angrier and want more. He says he really enjoys working with and helping the people who seek shelter and assistance.
Daisy Lafond, director of the home, says she hopes they don't have to make room for more homeless people with the current economic situation going the way it is.
"We are working on getting better," Lafond says. "We don't want to have to get bigger." She says Catholic Charities is in the process of getting transitional housing open where people will pay rent.
Catholic Charities accepts donations of food, clothing, paper products, personal hygiene products and cleaning supplies. LeBlanc added sustainable regular monetary donations are always appreciated.
Those interested can find out more about donations by calling 773-0132 or 778-1227, or going online and visiting www.catholiccharities.usvi.com.