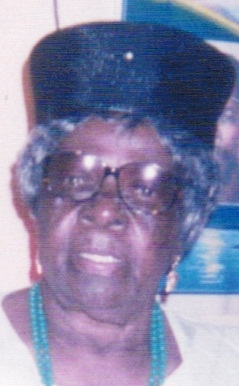 Agnes Davila, also known as "Ms. D," of Estate Whim died on Feb. 6, at her residence. She was 93 years old.
She is survived by her daughter: Yasmin Davila-Molloy; sons: Francisco Davila Jr., Ulysses R. Davila and Ramon Davila; grandchildren: Esteban Davila Jr., Stephen and Frances Benjamin, Sharon Davila, Stephanie and Khalif Berry, Nellissa Berry-Shillingford, Lorna Davila-Dixon, Aisha Davila-Coker, Radiance Davila, Armand and Rahman Davila, Akilah Davila-Rene, Yaamina Frazer-Samuel, Malika Tuaree Shaeed, Kai Hayes, Rashawna Davila, Yara Davila, Shomari Davila, Shari Russell, Muslimah Davila, Leah Davila-Sheppard, Mia Russell-Jones and Odingo Davila; 39 great-grandchildren; 10 great-great children; and daughter-in-law, Jeannette Morris-Davila.
She is also survived by nieces: Veronica Richards, Juanita Lenhardt-Green, Claudette Lenhardt-Saldana, Gloria Euzebe, Joyce Fortenelle and Pauline Richards; nephews: Milton Richards, Emmett Richards, Robelto Lenhardt, Mark Richards, Charles Richards, Kenneth Aska, John Richards, Delroy Richards, Kenneth Williams and Wayne Thomas; godchildren: Ann Thomas, Michelle Murray, Thelma Charles and Cristeen Rodriquez; special friends: Daphne Rodriquez, Loretta Williams, Dinah Rasbsatt, Emelda Sackey, Maude Roberts, Eleanore Sealey, Rehenia Plaskett, Cora Crawford, the Schang family, the Morris family and the Barnes family; as well as other relatives and friends too numerous to mention.
A viewing will take place at 9:30 a.m. followed by a funeral service at 10 a.m. on Friday, Feb. 18, at St. Joseph's Catholic Church. Interment will be at Frederiksted Cemetery.
All arrangements are by James Memorial Funeral Home Inc.