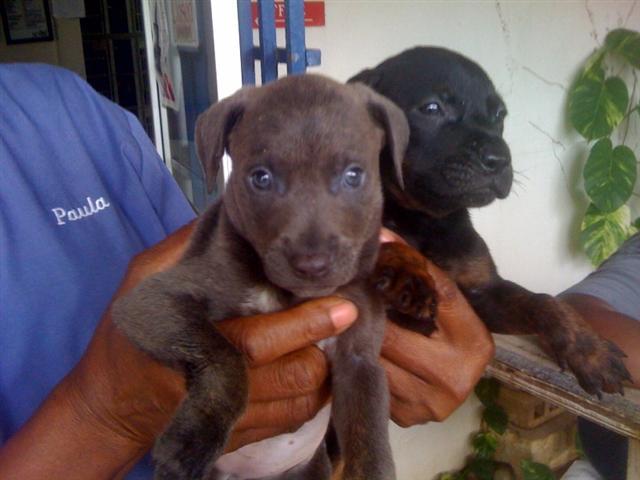 If you are looking for an elegant glimpse of the "City of Light," the Humane Society of St. Thomas is offering a sparkling view at its annual Valentine Ball at the St. Peter Mountain Great House and Botanical Garden Feb. 12.
After last year's success with the Indian-themed "A Toast to Bollywood," the Society switched continents this year, with a French theme: "Postcards from Paris."
According to event chair Leslie Maxwell, the evening will live up to its name with French wines and champagnes, handmade topiaries sparkling with tiny white lights for each table, silk tablecloths sprinkled with rose petals, and vintage French postcards. And, of course, an Eiffel Tower.
Though the celebration, known for years affectionately as the "Doggie Ball," promises to be festive and fun, its underlying purpose is serious: to support the community's thousands of unwanted, abandoned and stray animals.
The event is traditionally the society's biggest fund-raiser of the year. Maxwell said, "We are feeling very enthusiastic this year. We have an unprecedented number of tables sold, so it's really coming together 10 days out. I know it will be one of the most beautiful balls ever."
The evening will begin with a silent auction and an open-bar cocktail reception with a sipping of Veuve Cliquot champagne. Music by DJ Snow will set the mood with Sarah Vaughn's "April in Paris," Etta James and Tony Bennett, followed by a "world class" dinner at 7:30.
In addition to the silent auction, there will also be a raffle for various prizes, including French champagne, elegant jewelry, Louis Vuitton goods, or art from Mango Tango.
To further compliment the evening, lyrical aerialist Leslie Vaugh will glide in to the spacious room, dancing above on streams of "silk tissue," said Maxwell. After that performance, the evening will end with dancing more suited to gravity, on the dance floor.
Tickets for the ball are $150 per person, which includes an open bar and shuttle service from Sibilly Elementary School.
Tickets are available at the Humane Society shelter in Estate Nadir, How 'Bout Your Pet in Yacht Haven, Home Again in Red Hook and the Chamber of Commerce office on Main Street.
Tickets may also be purchased online.