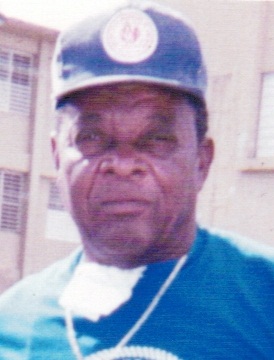 John Hazel also known as "John Rouss," of David Hamilton Jackson Terrace died on Dec. 23, at his residence.
He is survived by his daughters: Diana Hazel, Thelma LaFranque and Precious Edwards (NYC); sons: Thomas Hazel (Fla.), Glenville "Bajo" Hazel and John Hazel; grandchildren: Shanequa and Gregory Lewis Jr. (St. Croix), Rebecca (St. Croix), Glennoy, Glenneisha and Glenniqua Hazel (NYC),Gregory, LeeShawn, Sharrya and Gail Edwards (NYC); four great-grandchildren (NYC); daughters-in-law:Hazel Hazel (NYC) and Lillie Hazel (Fla.); sister:Muma Hazel (England); brother:Walton Hazel (NYC);nephews: St. Clair Wattley (St. Thomas) and Samuel Wattley (Tortola); special friends:Linda Lahm, Woolton Hughes, Mary Pineal, Grittley Lewis, Mary Bermudez, Angelina Felix, Constance Weekes, Carib Supply Co. and B. Samuel and families, the David Hamilton Jackson community; and other relatives and friends too numerous to mention.
There will be a viewing held at 10 a.m. and a funeral service at 11 a.m. on Monday, Jan. 10, at St. John's Episcopal Church. Interment will follow at Kingshill Cemetery.
All arrangements are by James Memorial Funeral Home Inc.