Shakira Aileen Gautier, also known as "Shak" or "Mi Mune," of Estate Strawberry died on July 26 at Gov. Juan F. Luis Hospital. She was 28 years old.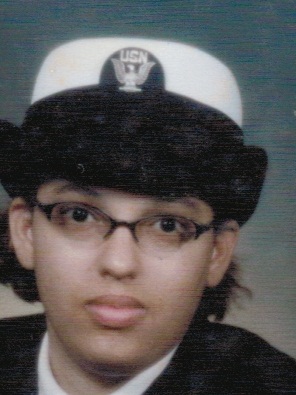 She is survived by her parents: Mireya Yeya and George Gautier; grandmother, Mireya Guzman; brothers: George Jr., Geormi, Aramis, Michael and Daniel Gautier; uncles: Luis Sr., Ruben, Alejandro Sr., Noel and Amin Guzman, Fernando Camacho, Angel, Benito and Eddie Gautier; aunties: Josefina, Arelys and Rosario Guzman, Juana Pereyra, Rose Mary Gautier, Milta Camacho, Georgia Jacobs, Miguelina Parrilla and Margarita Brannigan. She is also survived by nephews: Michael Gautier Jr. and Lionel Gautier; godchildren: Alejandro Guzman Jr., Yarelys Steven and Oliver; cousins: Richard, Vladimir, Kilsys, Shirley, Jairo, Luis Jr., Yimarie, Berthanie and Yancy Guzman, Yuridia Duke, Eric Pereyra, Darcy Gurrero, Akiel, Reneah, Alejandro Jr., Akiela, Akiesha, Elizabeth, Amor, Amina, Nathan and Laisha Guzman, Carols, Nancy, Nelson, Elizabeth, Diana and Ericka Rivera, Fernando Jr., Erica, Efrain, Gilberto, Julio Camacho, Jeffery Centeno, Ivy, Magnolia, Alba, Vanessa, Yakara and Miguel Gautier, Duane Brannigan, Cammille, Janitzi, Rachel and Marie Gautier; and other relatives and friends too numerous to mention. Special thanks to the Virgin Islands Police Department.
The family is requesting that all in attendance wear festive colors.
A viewing will be held at 9 a.m. and a funeral service at 10 a.m. on Wednesday, Aug. 4, at St. Joseph's Catholic Church. Interment will follow at Kingshill Cemetery/Veterans Section.
All arrangements are by James Memorial Funeral Home Inc.