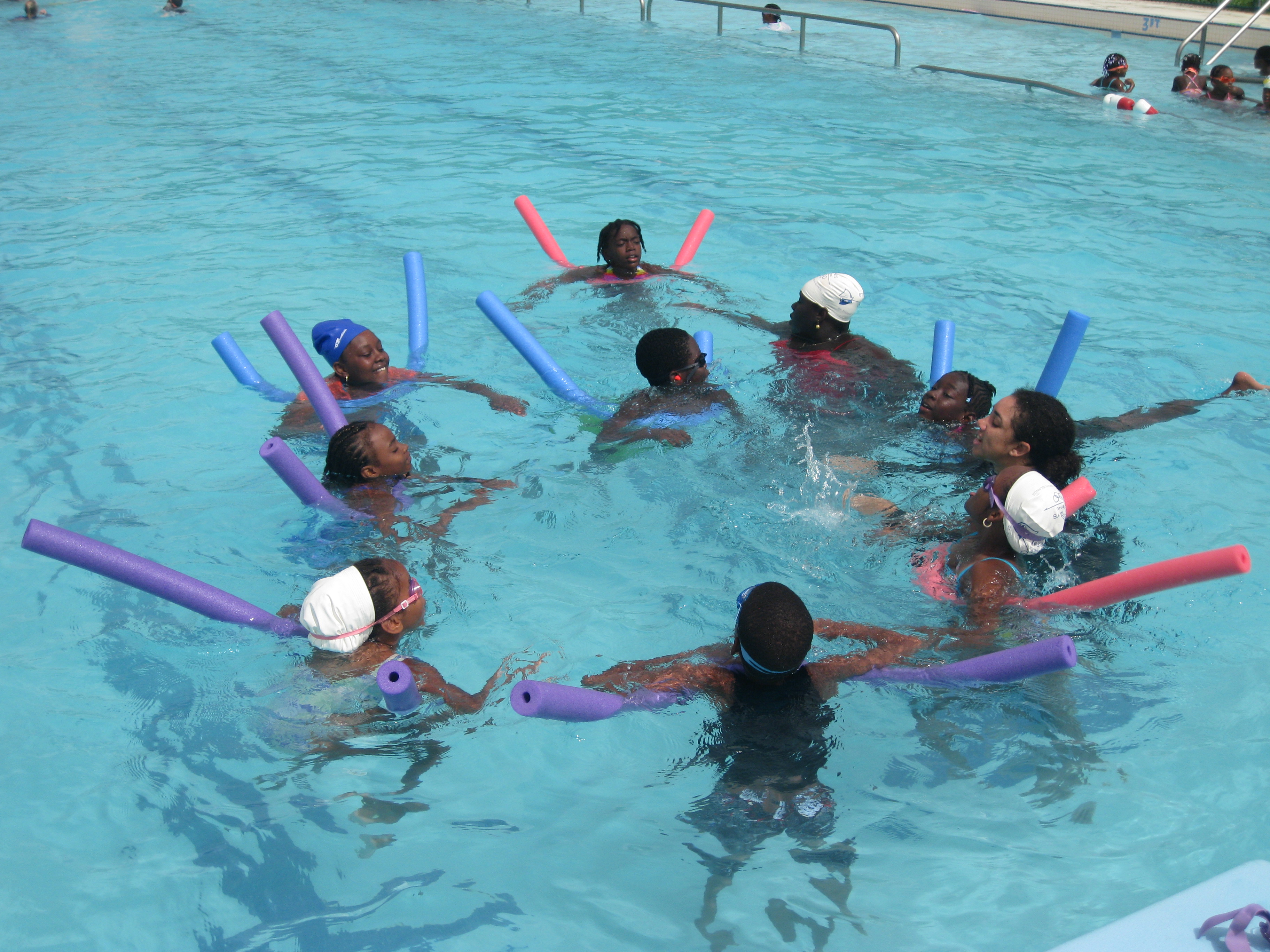 For six weeks, Virgin Islands youth from ages 5-15 are seeing first-hand how learning the life-saving skills of water safety can be fun at the St. Thomas Swimming Association (STSA) pool in Nazareth Estate, St. Thomas, this summer.
"Living in the Virgin Islands, it is so important to get our children acclimated and comfortable with the water at an early age," says Joey Hamilton, executive director of the STSA.
"While the safety of the children is the number one priority of the STSA, our hope is that this camp, and all of our programs, will be a catalyst in opening doors for these children throughout their entire life."
Four mornings a week a bus picks the children up from the Winston Raymo Community Center in Hospital Ground, transports them along with their chaperones to the pool in Nazareth for their swimming session, and then returns them to the center for lunch and afternoon activities.
Highlights of the six-week-long "Learn-to-Swim" summer program include: boating safety, basic first aid and community safety, basic water safety, acclimation to the water and technical stroke instruction. Each day, the children are given an hour of focused instruction, followed by an hour of structured activities and fun games that allow them to practice the skills that they learned during the first hour.
"The best thing is that you get to enjoy yourself and learn while having fun," says 12-year-old Bri-Yanah Freeman. "I think it's a great program!"
Solely sponsored by International Capital and Management Company (ICMC), an EDC company based on St. Thomas, as part of their community relations outreach initiatives, in partnership with the Department of Housing Parks and Recreation, the program boasts a full to capacity roster of 36 young participants.
"As neighbors of the Hospital Ground Community, it is our desire to put forth some specific initiatives that truly impact the lives of the young people in this community," says Cornel Williams, president of ICMC. "The 'Learn-to-Swim Program' is a perfect conduit for us to do that and to make a difference in the community in which our building resides."
During the program, each child received a Nike equipment bag filled with swim-related goodies including swim goggles, a beach towel, an official swim camp T-shirt and a swim cap, sponsored by the following partners: Erika A. Kellerhals, PC, Adonal Foyle Enterprises and STSA.
With a program closing celebration and awards ceremony on tap for Thursday, Aug. 5, the students will be awarded participatory prizes as well as special achievement honors.