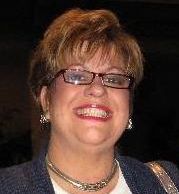 Former Sen. Lorraine L. Berry died Monday evening at Schneider Regional Medical Center after an almost yearlong battle with colon cancer. She was admitted Sunday with complications from the disease.
Berry's demise brings quiet to a voice that has not been silenced since she first entered politics in 1983. Never afraid of controversy, her fiery French spirit and determination have held sway over a long and frequently tempestuous legislative career.
An integral part of the French community, her absence at the recent French Heritage Week celebrations was felt by all. Honorary French consul Odile de Lyrot called her the "soul of the French celebrations," a sentiment shared by the island's French community. The senator was the heart of the French community, always championing the French culture, and encouraging pride in the younger generation through essay contests and pageants.
She was the U.S. Virgin Islands only 12-term senator, Senate president in the 22nd and 26th Legislatures, the second of two women to hold the post — Ruby Rouss was president of the 14th Legislature — Berry wore her accomplishments proudly, always on the forefront, working for the rights of women and children. The senator stepped down from the 26th Legislature for an unsuccessful run at Government House, running for lieutenant governor on a ticket with Judge Edgar Ross, an old political ally. The team lost to John deJongh Jr. and Gregory Francis in the 2006 Democratic primary.
In a 2001 interview, she spoke of the somewhat rocky start of her Senate career. The morning after the 1982 election, she said, was reminiscent on a smaller scale of the famous Truman-Dewey presidential election of 1948 when the Chicago Tribune mistakenly declared Dewey the winner.
Berry had been up all night at the election office while they counted the paper ballots. She finally left with husband Richard about 7 a.m. after radio announcer Lee Carle announced that Berry did an excellent job but came in eighth.
"I started to cry," Berry said, "and I told Richard to turn the radio off while we were driving home. Then, just as we pulled into the driveway, I flipped the radio on and Lee was saying 'Bulletin, bulletin! Big upset, Berry wins.' They had forgotten to count the St. John votes!"
By the time of her Senate presidency in the 22rd Legislature, Berry had become philosophical about legislative politics. Looking back on her then 19 years in office, she said, "There have been bad times and good. The 22nd was bad."
On a personal level, the 22nd saw many attacks on her which she always seems to weather, seemingly impervious to the often nasty arrows slung in her direction.
"At first everything bothered me, but I learned," she said at the time. "I've had my initiation. I went through an environment ruled mostly by men who feel they can intimidate you, and if you don't go along with them they will distract you in debate. I'm not intimidated by any of them. I've made tough decisions, and people expect me to do it."
Those tough decisions include her opposition to giving the teachers $11 million in retroactive pay which she said the government didn't have. That move earned her the wrath of some of the teachers, and, some say, almost cost her the following election.
The senator's accomplishments over the past decades are legion. She initiated a Women's Symposium in the aftermath of Hurricane Marilyn in 1995, "a sort of sisterhood," she called it. The forum grew to include men, an annual conference with panel discussions on relationships, medical, educational and social issues with professional advice.
As Finance Committee chair in the 23rd Legislature Berry presided over many stormy hearings with the Internal Revenue Bureau, the extensive budget process and the massive, controversial Omnibus Bill.
Though Berry has many accomplishments in her tenure, it is the economic issues of which she is most proud.
"The Economic Summit I spearheaded contributed to the governor's five-year plan. We sat with the Chamber (of Commerce) and told them we needed help on different issues, taxation, economy, the Internet, whatever. We developed cluster groups and came up with major proposals. We had so many proposals from so many diverse areas; we have enough issues to implement legislation for several years," she says.
Then there's the politics. Strange bedfellows, as they say. Arch-enemies in 2001, Berry and Sen. Celestino White formed a liaison in 2005 with Berry as Senate President and White as majority leader. It had seemed an unlikely alliance from the get-go to many political observers.
When questioned about a rumored breakup of that majority, the seasoned political veteran declared, "Politics is a spectator sport. People speculate. Anything is possible." Berry did, in fact, split from that majority in January 2006, while retaining her presidency with the new majority.
Speaking to bedside guests last week at her mother's home, where she was staying, Berry rose to the occasion, saying she still watches the Senate on television, "when I have the energy." She showed some of her French generosity of spirit, encouraging her guests to enjoy the homemade passion fruit juice her mother, Emelda Ledee, offered, though Berry's condition forbade her from joining in.
Berry spoke of her grief over the death of her beloved father, Joseph Ledee in April, which came as a shock to her.
She is survived by her immediate family, husband Richard Berry, mother Emelda Ledee, daughter Roxanne, son-in-law Anthony Bellotti, son Kurt Berry, grandson Max Bellotti, and numerous family and friends.
The family will announced funeral arrangements later.