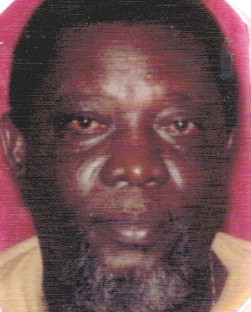 James Alexander Petersen, also known as "Boxie," of Estate Mon Bijou passed away on June 24, 2010. He was 64 years old.
He is survived by his daughters Andrea L.C. Carino and Theodora A. Petersen; grandchildren Anastacio Carino III and Ismael E. Carino; son-in-law Anastacio Carino,Jr; sisters Elisa P. Harrison, Agneta Petersen, Lillan Petersen, Sherill T. Petersen, Mercedes Petersen, Patricia S. Ruiz, Wilma Schou LaBorde and Rose Ann Washington; brothers Randolph Petersen, Micheal Petersen, Maurice Gaskin, Elroy Harrison, Raymond Edwards, Andreas Schou, Aage Schou and Douglas Fredericks; nieces Karen Petersen, April Brown, Sherilyn Petersen, Kay Francis Williams and Dianna Washington; nephews Kacy, Ameen, Cleon and Kevin Harrison, Randolph Petersen Jr., Micheal Petersen Jr., Jermaine Harrison, Navin Francis Jr. and Howard James; aunts Mary Petersen, Cecial Rodgers and Hulda Higgins; uncles James K. Petersen and Busta Brown; special friends Rodgers, Flemings, Boyce's Ortiz Rodriguez, Williams, Milligan, Hendricks, Families, Ingle Du Henry, Sandra Springette, Kamaut and Jackie Kambui, Patrick and Jennifer Browne, Jonas and Mon Bijou Family; and other relatives and friends too numerous to mention.
A funeral Service will take place Wednesday, July 14, 2010, at the St. Ann's Catholic Church, with viewing at 9:30 a.m. and service at 10:30 a.m. Interment will follow at the Kingshill Cemetery.