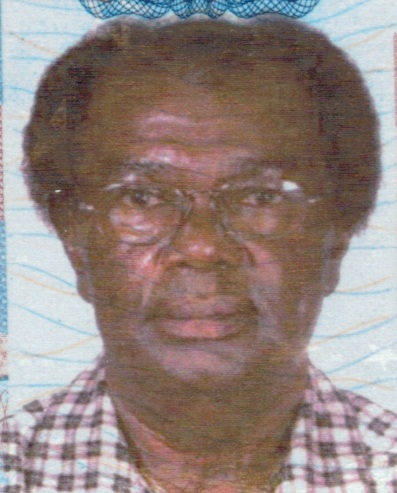 Dalwin Ridgwell Pennyfeather Sr. of Estate Whim died on June 22. He was 75 years old.
He is survived by his sons: Wellington Shahely Pennyfeather, Oneil Pennyfeather, Alton Pennyfeather, Adolphus Penyfeather and Dalwin Robert Pennyfeather Jr.; grandchildren: Aisha, Kanika, Unika, Tabia, Wellington, Sheniba, Anandi, Shaneka, Hansen, Dalwin, Shaquille, Johnathon I, Johnathon II, Shahely, O'Neilia, Freddie, Asheal, Al, Allen, Alton, Kaya, Allysha, Aisha, Sherishma, Ariel, Jada, Ahleem, Aneefe and Kareem Pennyfeather, and Kamaal Cummings; and great-grandchildren: too many to mention. He is also survived by sisters: Shirley Pennyfeather-Payne, Alice Pennyfeather and Daisy Pennyfeather-Walters; brother, Bernard Pennyfeather; nieces and nephews: too many to mention; daughter-in-law, Esther Pennyfeather; adopted sons: Henry Harris and Franklin Poucho Schuster Jr.; special nieces: Donna C. Miller and Stacy Bowers-Williams; special friends: the Bernard family, X., the Granger family, the Welsh family, the Saddler family, Mary Caesar Tonge Pennyfeather, Ilene Frederick and family, Dolly Jacobs and family, the Four Star Cargo staff, Sandy Khodra, Winston Yankee Gilbert, the Hendrickson family and the Milligan family; as well as other relatives and friends too numerous to mention.
A viewing will take place at 10 a.m. and a funeral service at 11 a.m. on Wednesday, July 7, at St. Paul Episcopal Church. Interment will follow at Kingshill Cemetery.
Professional services are entrusted to James Memorial Funeral Home Inc.