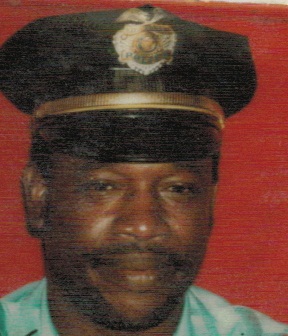 Retired Police Captain Clifford Emanuel George, also known as "Magellan," of Hannah's Rest died on May 10, at Gov. Juan F. Luis Hospital. He was 65 years old.
He is survived by his spouse, Sandra Powell-George; daughters: Adele, Ilka and Aurielia George; sons: Owen and Darius George; grandchildren: Darise George, Chantel Crump, Darius George Jr. and Owen George Jr.; special adopted granddaughter, Shelise Mardenborough; sisters: Eleanore Fraser, Joycelyn Lloyd and Judith George-Savage; and brothers: Jon Richards, Dennis England, Alric George, James George Jr., Burnett George and Ugel George. He is also survived by sisters-in-law: Carol Powell-Small, Carmel Powell-Liburd, Leola Powell-Beckford, Yvonne Powell-Fahie, Claudette Powell-Greenidge, Iona Powell-Headley, Valdora Powell, Sandrene Powell-Beckles, Glenda Powell-Hull, Rubina Powell-Ward and Millicent Browne; brothers-in-law: Earl, Clyde and Kennedy Powell; great aunt, May Aaron Cornelius; uncle, Norbert Rogers; special nieces and nephews: Janelle, Rykia and Ivan Richards; special nieces and nephews-in-law: Gail and Debra Liburd, Sean, Jayar and Kyle Greenidge; and close cousins: Christine Stienman, Antonette Garcia, Rasheeda Mohammed, Carmen Bastian, Adina Crowe, Iris James, Veronica Williams, Darryl George, Sydney George, Ivy Rogers, Norbert Rogers Jr., Francis Joseph, Rashid Joseph, James Maynard, Melbourne Adams and Alphonso Aaron. Other survivors include special friends: Vanbourne Neptune, Curtis Prentis, Dorsha Christopher, Joan and Aubrey Liburd, Lunid Walter, Kameel Allen, Lloyd, Brookes, Harvel Samuel, Margaurette Bramble, Garnet Powell, and John and Carmen Dabrio; other relatives: the Abel, James, Cornelius, Milligan, Sackey, Bennerson, Gill and William families, the members of the Retired Police Officers Club, The Air National Guard, The Army National Guard, Members of V.I.P.D. and many others too numerous to mention
There will be a viewing held at 10 a.m. and a funeral service at 10:30 a.m. on Wednesday, May 19, at St. Patrick's Catholic Church. Interment will follow at Kingshill Cemetery/Veterans Section.
All arrangements are entrusted to James Memorial Funeral Home Inc.