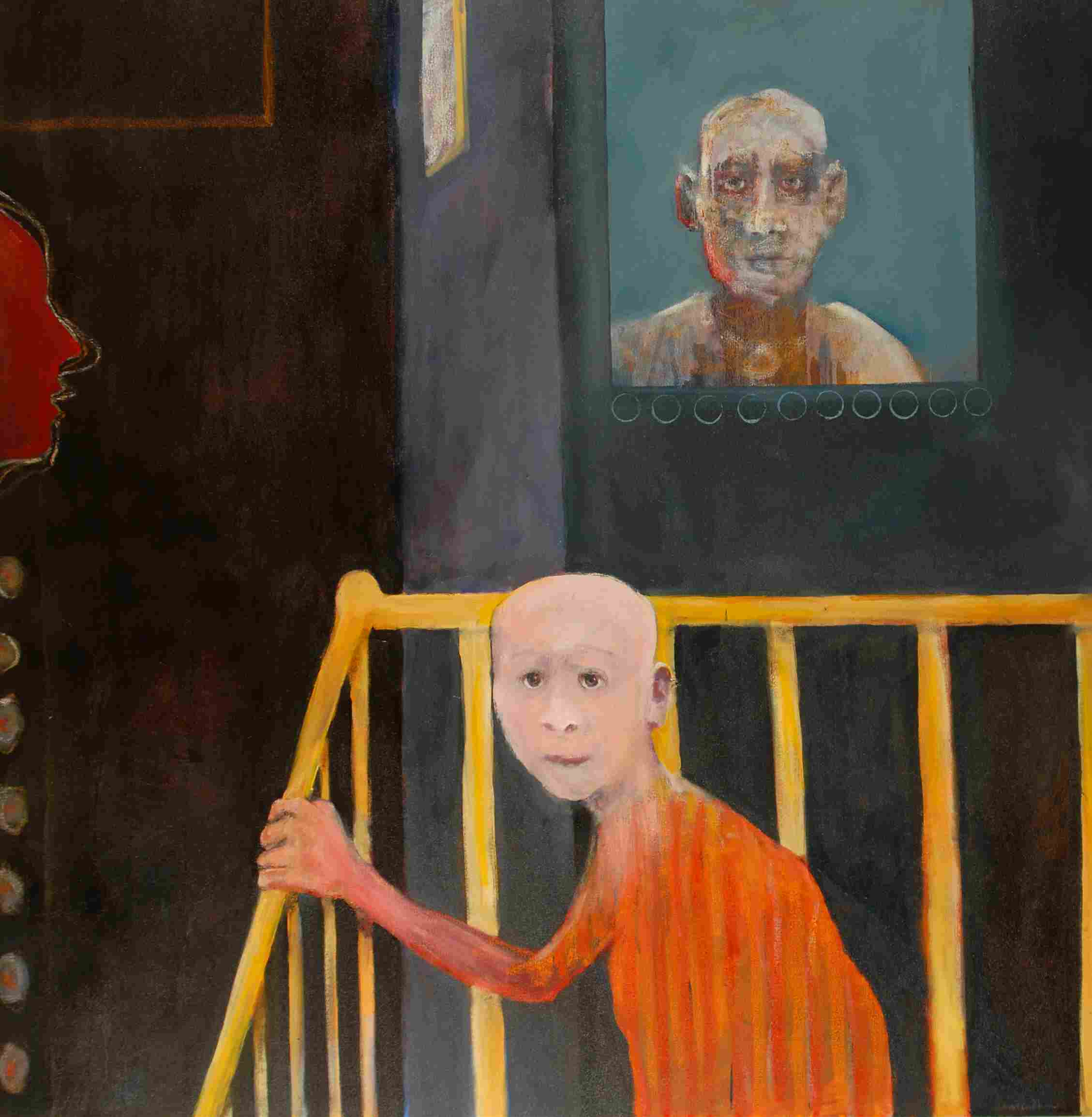 Mango Tango Seaside Art Gallery presents "Silent Leverage" by Mel McCuddin, an American figurative painter, at a reception from 2:30-5:30 p.m., Sunday, Feb. 7. Meet the artist, while viewing the art, and listening to the music of 2 Blue Shoes at the rum punch reception in the art gallery at Yacht Haven Grande.
The former Spokane, Washington, milk truck driver has been painting for over 40 years. He exhibits regularly in solo shows in Spokane and Seattle, Washington; Portland, Oregon; and Couer d'Alene, Idaho. He has participated in shows in Pago Pago, American Samoa and Japan, as well as in venues throughout the United States. Mango Tango has featured his work for six years. This is his third major show at the gallery.
McCuddin's technique has evolved through years of painting, as has his imagery. His figures are set against beautiful abstract color compositions. The figures he paints also have a metaphysical and allegorical presence. He paints directly on the sized canvas, with no initial drawing or outline. The paint is poured, dripped, rubbed and wiped, and he uses rags and his fingertips, at least as frequently as he uses brushes. The decisions made concerning color, light and space are largely intuitive.
His work has gained international recognition and acclaim for the last 17 years. Gallery co-owner Jane Coombes observes that "McCuddin did not drive trucks for years and then become an artist. He was an artist who happened to drive trucks."
On view are 20 soulful oil-on canvas paintings in large format; more than half are at least four feet by four feet in size. When asked what motivates him, Mel McCuddin replied, "My justification for forty years of work is that I am trying to put something worthwhile into the world and to make paintings that cannot be forgotten."
For more information, call 715-2789.