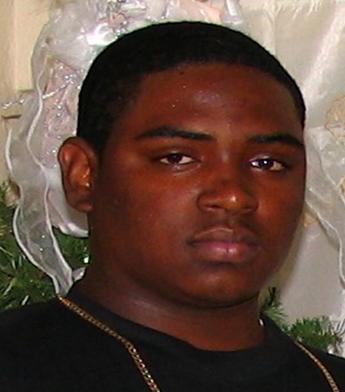 Anthony Clarence T'Sean Minto Jr., also known as "Bolo," died on Thursday, Aug. 27. He was 18 years old.
He is survived by his parents: Anna Lydia Santiago and Anthony Clarence Minto; grandmother, Angela M. Lake; companion, Carmesia T. Straker; daughter, A'Necia Lydia Minto; brothers: Ronald Lopez and Jahmein Copeman; and sisters: Angela, Anna-Lisa, Antonique, and Antonisha Minto. He is also survived by great uncles: Alvarez Minto and George Coulter; uncles: Jose, Miguel, and Efrain Ramos, Jose Ortiz, Marcos Soto and Leoncio Santiago; great aunts: Emelda Sarauw and Joy Thomas; aunts: Nichole Greenaway-Hinds, Carmen Ortiz, Luz Bermudez, Josefina Soto, Maria-Elisa Perez, Estel, Paulina and Felicita Santiago; special cousins: Carmen Soto, Magarita de Jesus and Jason Doward; godparents: Allan Cruz and Gloria Cruz; special friend, Rufina Paulino; close friends: Natasha Joseph, DeNequa Carr, Andre Williams, Elton Stanley Jr., and the Doward, Thomas, Brow, Magras, Petersen, Felix and Parris families.
There will be a viewing at 10 a.m. and funeral service at 11 a.m. on Wednesday, Sept. 9, at St. Ann's Catholic Church in Estate Barrenspot. Interment will follow at Kingshill Cemetery.
Professional Services are entrusted to James Memorial Funeral Home.