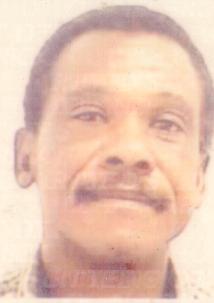 Denfield Rock, also known as "Rock," of Estate Glynn died at the age of 49.
He survived by his mother, Rose Canton; father, James Rock Sr. stepfather, Fremont Canton; sisters: Desni Canton and Alva Rock; brothers: James Rock Jr., Roy Canton, Devon Canton, Freddy Canton and Winston Rock; sisters-in-law: Sandra Canton and Samantha Bernard; nieces: Sherina, Jelesa and Jahnysha Rock, Laquasha Canton and Jameesha Rock; nephews: James II and KyJahni Rock, Akeil, Anthony, Akeno, Roy Jr. and Devin Canton; and great niece, Liyanna Long. He is also survived by aunts: Claudia Lake, Maria Francis, Winifred Sweeney, Joycelyn Darius, Dana Streams and Jizelle Kelsick; uncles: Eustace, Eon and Trevor Lake; and many other relatives and friends too numerous to mention.
Tributes will take place at 9:30 a.m. and a funeral service at 10 a.m., on Thursday, Aug. 27, at the Way of The Cross Baptist Church. Interment will follow at Kingshill Cemetery.
Professional services are entrusted to James Memorial Funeral Home Inc.