We announce the passing of Alan Andrew Stagger of Paul M. Pe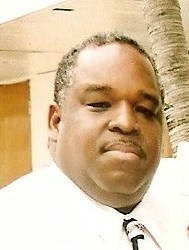 arson Garden, who died on July 2, at the age of 50, at his residence.
He is survived by his mother, Alma "Toni" Hendrickson; stepfather, Clinton Hendrickson; aunts: Beulah Hodge, Dorothy Malone, Ivy Baker, Thelma Small and Adina Williams, Chantel and Sista; uncles: Alfredo Delville, Ishmael, Ira, Earl Hodge, Joe and Andy; sisters: Carol and Ava Stagger, Wanda Hodge Burns, Lisa Hodge, Gloria M. Stagger and Sandra Hodge Benjamin; and brother, William Dobbins. He is also survived by nephews: Dwight Petersen Jr. and Lamar Dobbins; nieces: Crystal Petersen, Melissa, Makida and Makita Dobbins,Kymberly Gomez Martin, Ojuwa N. Lewis and Shawriya K. Benjamin; and brother-in-law, Wystan D. Benjamin.
A viewing will be held from 8:30-9:30 a.m. and a funeral service at 10 a.m., on Monday, July 20, at St. Andrew's Episcopal Church. Interment will follow at Eastern Cemetery.
Arrangements are by Davis Funeral Home.