There are nine trade licensing boards which the Division of Licensing and Consumer Affairs overseas. Below are those boards and members as of Aug. 9, 2016.
The Virgin Islands Department of Education's (DOE) Division of Cultural Education invites persons in the community to attend the first conference of its kind: "A New Vision: Traditionalist and Preservationist Culture Bearers Impacting Students' Learning."
Being assertive means being positive and confident. You are aware that you are a worthy person with your own special gifts. You think for yourself and express your own ideas. You know what you stand for and what you won't stand for. You expect respect.
Winston Curtis Venner, 34, on Thursday pleaded guilty in federal District Court on St. Croix to felon in possession of a firearm, U.S. Attorney Ronald W. Sharpe announced.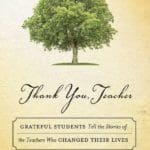 If you're a student or about to be one, remember this title; you'll want it for later in the year, at gift-time. Thank a teacher if you can read "Thank You, Teacher."
A chronological log of the homicides recorded in 2016 in the U.S. Virgin Islands, as reported by the VIPD. Cases are broken down by island. The Source does not include suicides or vehicular homicides in its listing.
A man was shot and killed while sitting in his pickup truck in Estate Glynn, Thursday evening according to police.
The federal government is going to give the territory more than $10 million in Transportation Investment Generating Economic Recovery, or TIGER, discretionary grant funds for improvements to the Gordon A. Finch Port on St. Croix's south shore.
The Virgin Islands Office of Veterans Affairs announces news about veterans' license plates, the 36th Annual National Veterans Wheelchair Games and the new location of a VA office.
Sometimes it is kind of reassuring to see that the Virgin Islands isn't so far out of the American mainstream in our sad and decadent times.