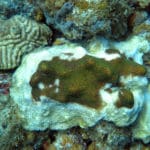 A marine scientist has found what is believed to be an especially devastating new coral disease in the waters off the west end of St. Thomas. By Friday, a day after the discovery, V.I. government and private sector interests were working on plans to mitigate its impact.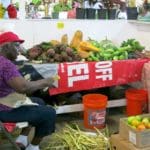 The Board of Directors of the Agriculture and Food Fair of the VI invites the public to attend the 48th Annual Agriculture and Food Fair from Feb. 16-18 at the Rudolph Shulterbrandt Agricultural Complex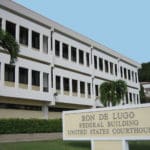 Four members of an alleged criminal gang entered not guilty pleas to racketeering charges brought against them by a grand jury this week.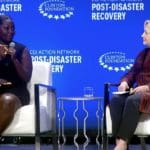 Eighteen-year-old St. Thomian Adajah Benjamin said she never imagined herself sitting next to a high-profile public figure like former Secretary of State Hillary Clinton, but on Wednesday, in San Juan, she did just that.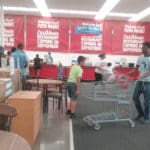 The first month of 2019 has been brutal in bankruptcy court for Sears Holdings Co. But among the 838 legal motions, notices, requests for and submissions of financial status, there are just three notices of store closures.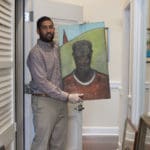 Six detailed lists of government artifacts released this month by the new gubernatorial administration sheds a lot of light on what art, antiques and artifacts the V.I. government has stashed away across several historic properties. The list was put together by former V.I. Government Conservator Julio Encarnacion III.
Although they lack the power to make decisions, the remaining two members of the Gov. Juan Luis Hospital board discussed operations and recovery efforts with the administration Tuesday evening, but physicians looking for approval to work at the hospital will have to wait for the territorial board to meet Thursday.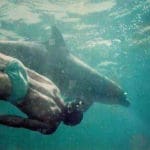 Steve Prosterman, dive safety officer for the University of the Virgin Islands, divides his time between supervising research operations and teaching scuba diving. After work, he likes to windsurf and swim in Brewers Bay, St. Thomas, where he has been swimming with wild dolphins since 1982.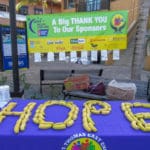 More than 100 people participated in the 2019 Relay for Life Walkathon, raising almost $13,000 to support the financial needs of cancer patients in the territory. With a new sponsor and a new format, participants walked from the promenade of Yacht Haven Grande to the Sports and Fitness Center of UVI.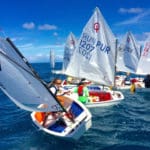 Junior Sailors from St. Croix, St. Thomas, the British Virgin Islands and Puerto Rico will test their skills in the Buck Island Channel this weekend at the Crucian Open Regatta. A one-design regatta hosted annually by the St. Croix Yacht Club, the Crucian Open kicks off the 2019 Caribbean Cup Series.