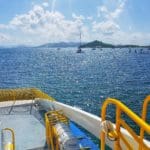 Ferry companies haven't received needed government subsidies due to audits that were allegedly never handed in to the Department of Public Works, but the attorney who represents the territory's franchise ferry companies, Maria Tankenson-Hodge, said the audits were handed in and, in fact, during a time when audits were not even required to obtain the subsidies.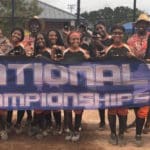 When a young boy grows up with a mentor, he has someone to look up to for the rest of his life. That is one reason Vernon Philpot from St. Croix has been such a dedicated coach to his softball team, the Georgia Crusaders, who won the USSSA National Championship in July.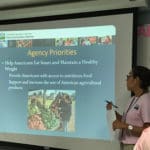 Joni Garcia of the U.S. Department of Agriculture urged farmers to "tap into the opportunity to build business" before outlining how Virgin Islands Farmers can become eligible to receive SNAP payments.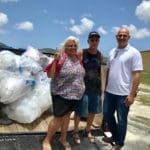 Recycling makes sense for big operations, like supermarkets and companies that specialize in collecting recyclable goods. But even small businesses are finding they can make a difference.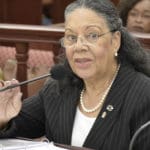 Representatives from the V. I. Public Employees Relations Board and V.I. Labor Management Committee sat together at the testifiers' table at the Senate Committee on Finance hearing Tuesday to request bigger budgets, but it might be a different scenario next year.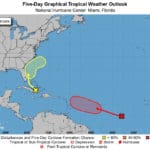 Odds that a broad low pressure system moving slowly across the Atlantic toward the Caribbean will develop into a larger storm have jumped in the previous 48 hours, and now the National Weather Service is predicting it will develop into a tropical depression over the weekend.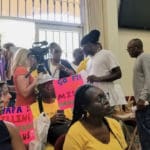 Protesters crowded both inside and outside the Public Service Commission during Wednesday's meeting, where a proposed Water and Power Authority base rate increase was scheduled to be acted on. Instead, the measure was continued until Oct. 3 .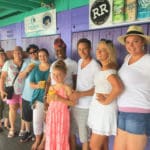 Visitors to St. Croix seeking an authentically Crucian experience need look no further than Taste of Twin City Food Tours, a delicious and educational dining experience that highlights local eateries in downtown Christiansted.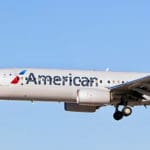 The U.S. Virgin Islands Department of Tourism has announced the addition of a third American Airlines daily flight between Miami and St. Thomas in time for the winter season.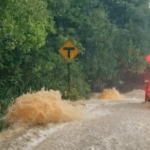 Visibility was almost nil Wednesday afternoon on St. Thomas as rushing waters made several foot-high fountains out of fallen rocks along the shoulders with downed trees adding to the already treacherous conditions.