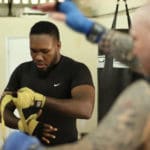 For the first time in months, V.I. heavyweight boxer Clayton Laurent, Jr. took Tuesday morning off. Unlike every day for the past eight weeks, his daily routine didn't include putting hours in at the gym, prepping for his fight Saturday.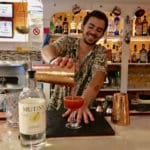 Todd Manley had been thinking about creating a liquor with the taste of the islands, a vodka that would pay tribute to his island home. A decade after the idea came to him, he launched Mutiny Island vodka, made with local breadfruit.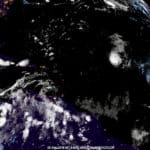 Hurricane Florence has continued to grow in strength but is not believed to pose any threat to land, but a broad low pressure system have moved off the coast of Africa and is given an 80 percent chance of tropical development in the next five days.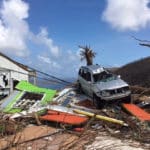 Several St. John nonprofit organizations are working together to help St. John homeowners rebuild in a more resilient, storm-resistant fashion after last year's storms.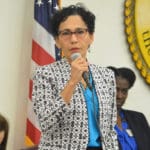 The Senate approved three bills Friday to bring the territory's oversight of insurance more in line with uniform stateside laws and bringing it closer to compliance with National Association of Insurance Commissioners' expectations for accreditation.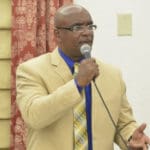 With 67 days to go before the general election and a structural budget deficit of around $200 million, the Legislature passed a property tax cut for veterans and senior citizens and a pay raise for government employees, during its session Friday.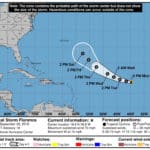 Tropical Storm Florence continues to move westward across the Atlantic, but is expected to be turned north, the National Hurricane Center reported Monday.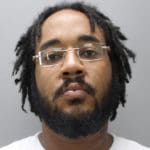 The V.I. Police Department on Monday arrested a suspect in the Saturday homicide at the Hospital Ground area in Charlotte Amalie. Aubrey Frett, 29, was arrested at 10:45 a.m. Monday pursuant to an arrest warrant issued by the Magistrate Court.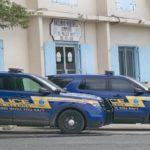 A body found in burned out car July 16 on Hamms Bluff, Frederiksted, has been identified through DNA testing, the V.I. Police Department reported Monday. According to police, the test identified the victim as 22-year-old Emile Brin.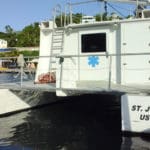 When an emergency responder on St. John suffered a health crisis, repeated calls to the 911 center went unanswered and by the time help could be summoned, the man had died, his brother said.