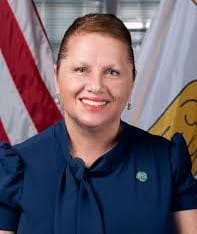 The VI Department of Health's Environmental Health offices territory-wide will close next week to allow staff to attend an essential Data Capacity Training program.
On St. Thomas, the Environmental Health Office will close from Monday, Aug. 28, to Friday, Sep. 1. On St. Croix, the office will close from Tuesday, Aug. 29, to Friday, Sep.1. During this period, health cards and permit processing services will not be available.
"We understand the significance of these services to the community and sincerely apologize for any inconvenience this may cause," said Wanson Harris, Director of Environmental Health. "We assure you that these closures are essential to enhance our team's skills and improve the overall service quality we provide to our valued residents."
The Data Capacity Training will enable the Environmental Health team to strengthen its capabilities in handling health-related data and ensure a more efficient processing system for health cards and permits.
Operations for both the St. Thomas and St. Croix offices will resume on Tuesday, Sep. 5.
For more information, contact Director Harris at 340-643-8984 or via email at wanson.harris@doh.vi.gov