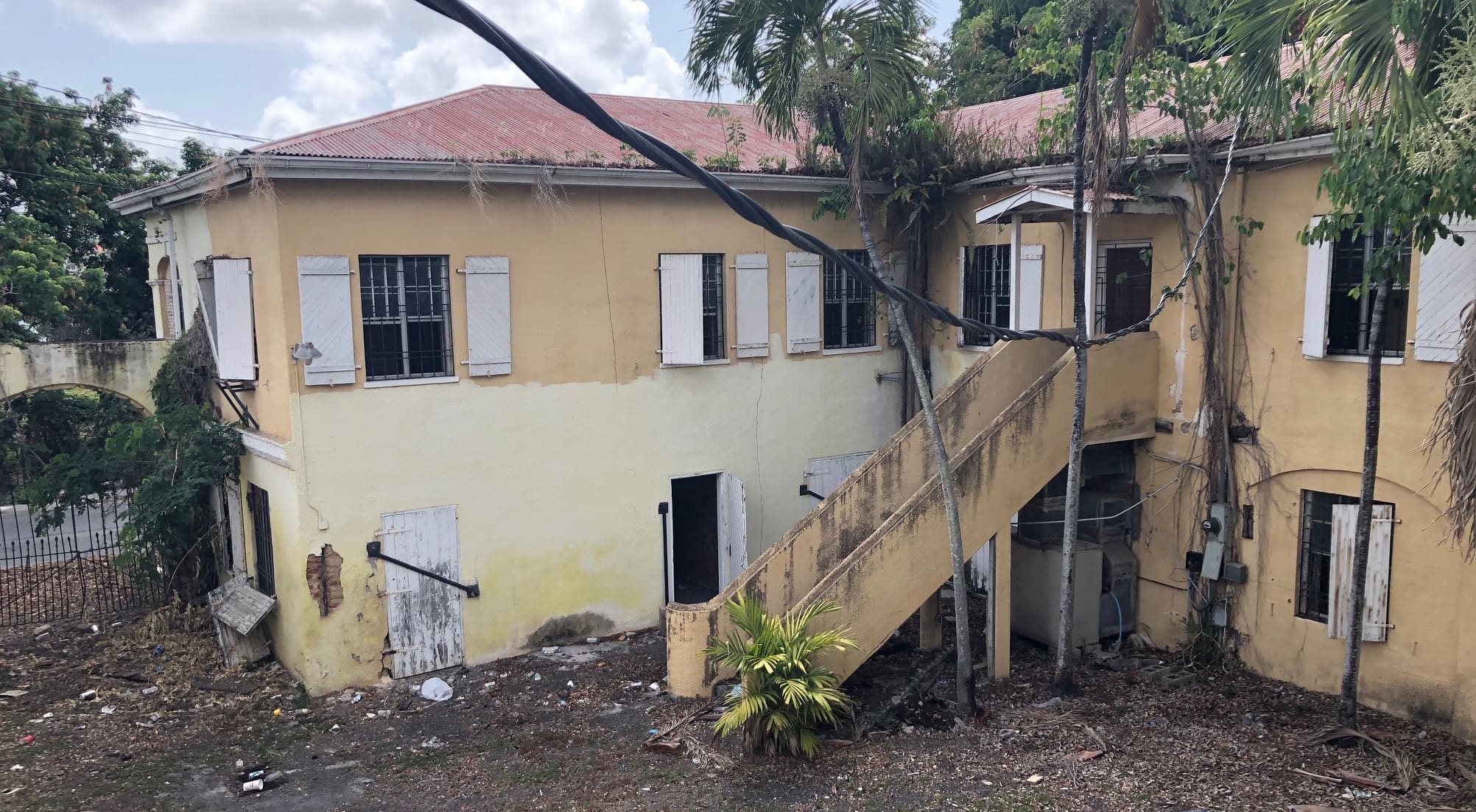 With a grant from the U.S. Department of Interior Office of Insular Affairs, the Virgin Islands Architecture Center for Built Heritage and Crafts will take the first steps in fulfilling the organization's mission – to rebuild the Old Barracks Property into an educational center to teach, train and certify Virgin Islands students in historic preservation and building trades.
The Old Barracks consists of the ruins of the former V.I. Police Department (until 1989) and the first St. Croix high school – later the Department of Labor. The two buildings are connected by a double-arched staircase. VIAC holds a lease on the two V.I. Government owned properties.
"We are about to barricade the police department building and begin local fundraising campaigns," Mary Dema, VIAC board chair, said.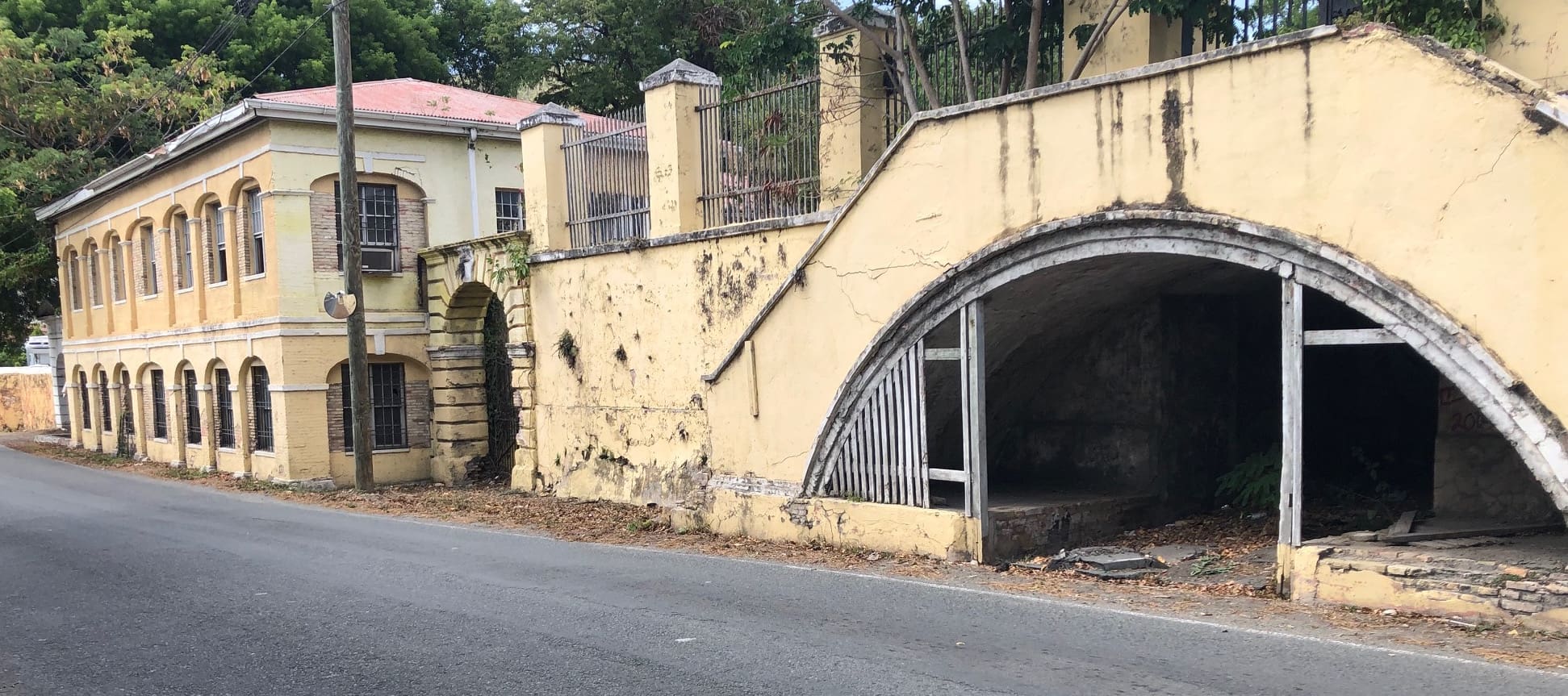 The $658,050 DOI grant will also be used to hire short-term staff to design and implement a pilot program in historic preservation trades education and a college student internship program. The positions will comprise of an operations and finance director, an administrative assistant and a grant writer/manager.
The organization is waiting for results of two other grant applications. If approved, another $1.5 million will help with cleaning, stabilizing and remediating lead in the buildings.
VIAC will be challenged with major fundraising to complete the project with an estimated $14 million price tag. The physical structures alone will cost around $8 million, Dema said.
The rebuild is a community project and she hopes to raise funds locally as well through local, federal and international partnerships. Next, the project will need $2.8 million for architecture and engineering plans.
VIAC is an all-volunteer group (with the exception of a paid grant writer) that started in 2017 and received its non-profit designation in 2018.
Prior to that, the V.I. Economic Development Authority sponsored several town hall meetings challenging architects and the community to come up with plans for developing the town. Gerville Larsen presented the winning concept to revitalize the Old Barracks as an urban campus and education lab.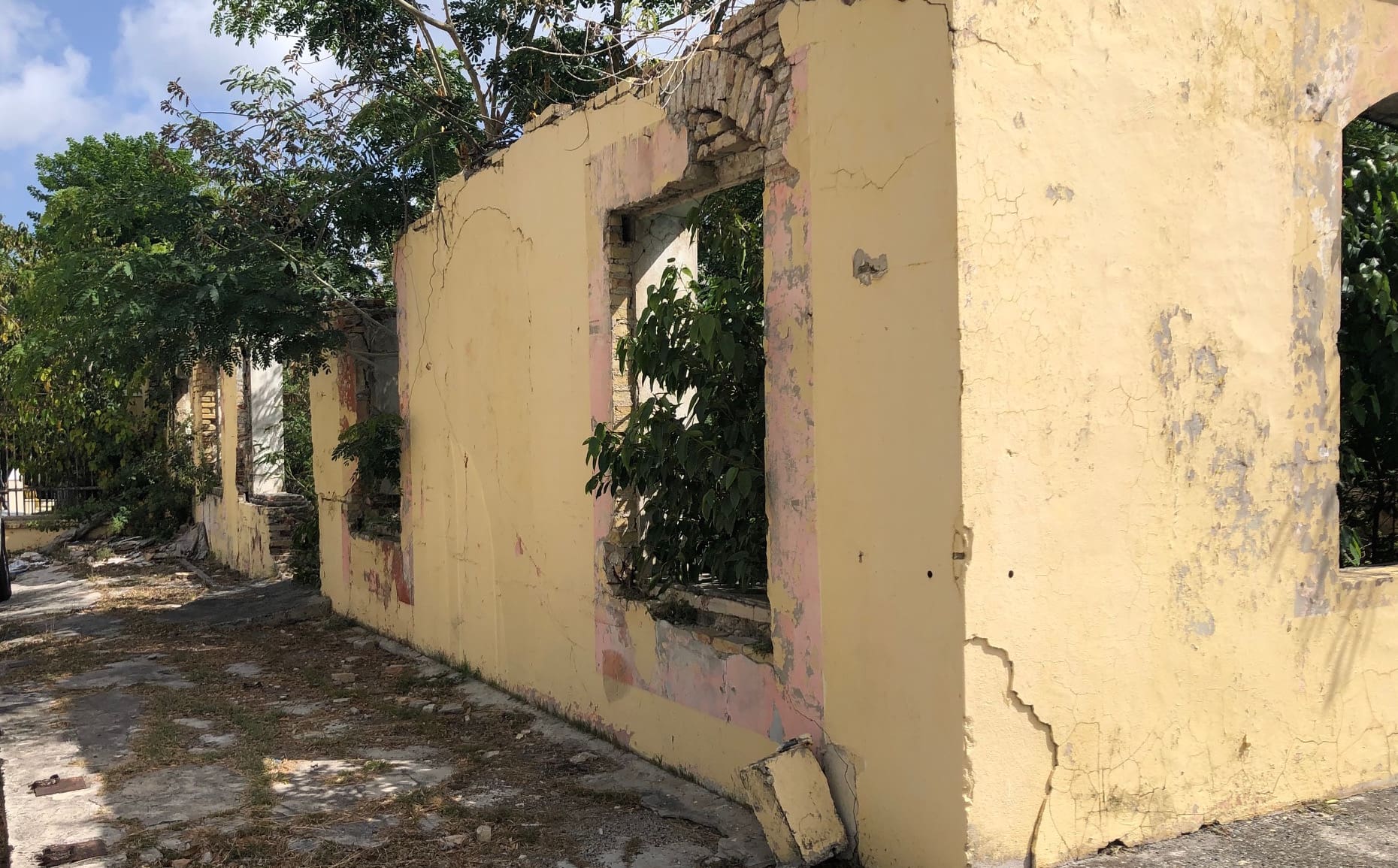 VIAC has received $1.2 million in grants, donations and in-kind donations, including $75,000 from the V.I. Legislature and $150,000 from Denmark for seed money in 2017. Grants were also received from the Office of Insular Affairs, the St. Croix Foundation, the Community Foundation of the Virgin Islands and various private sources.
In 2022, VIAC held a conference to develop a strategic plan to move ahead with accredited local, regional, national and international institutions to create an education center for students and community members to build their skills and preserve historic properties.
"We brought experts in architecture, the building trades and in community economic development from the Virgin Islands, Puerto Rico, the United States and Denmark together to design our way forward with this project and now it is time to do just that," Dema said.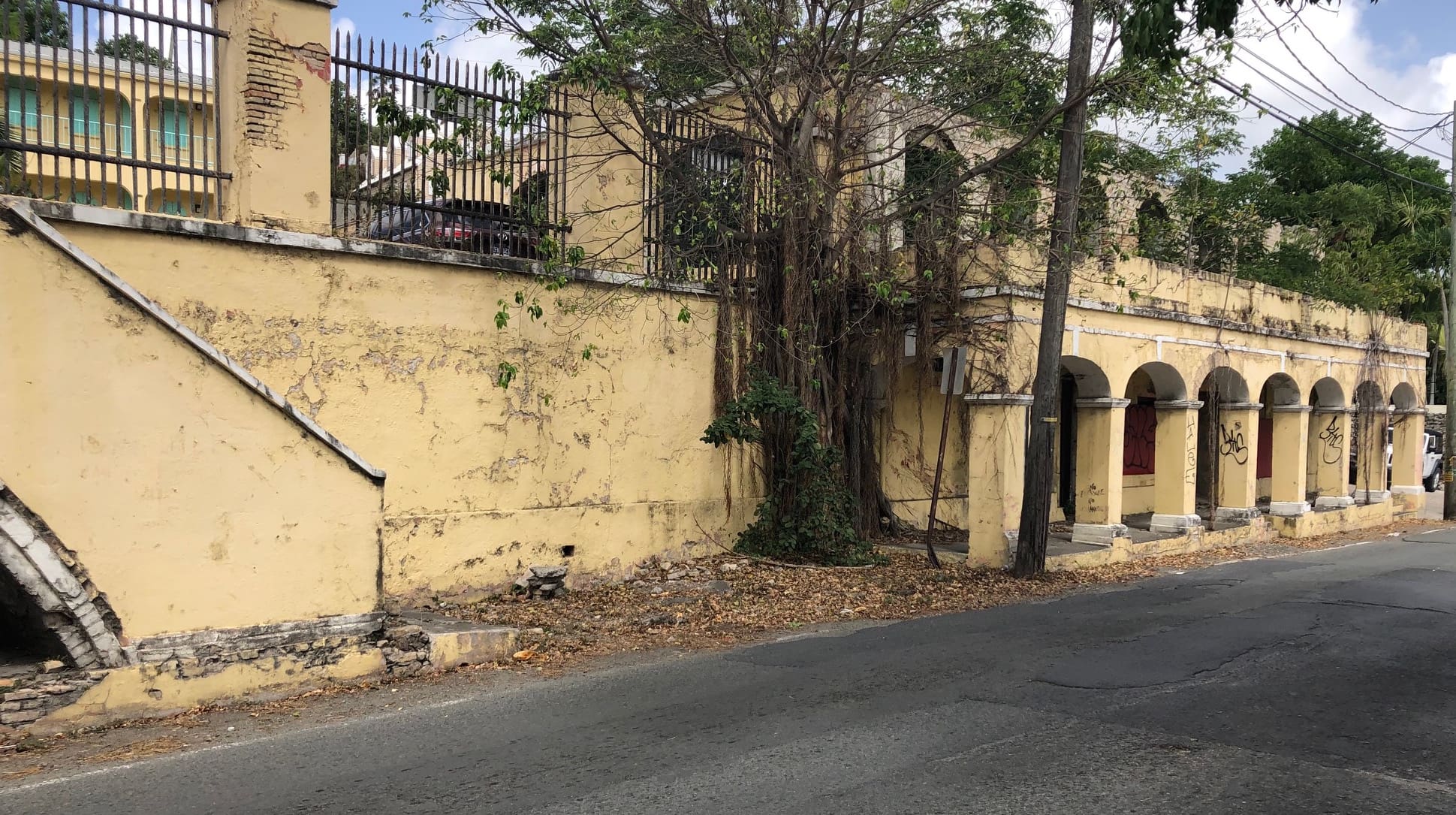 The VIAC board includes Dema, former Congresswoman Donna Christian-Christensen, Jerri Farrante, Christiana Williams, Robert Schuster, Chenzira Kahina, Bo Manderup-Jensen and attorney Lee Rohn. An advisory council consists of local, national and international experts on architecture, trades education and culture.