Artist Porschia Denning likes to think big. She's recently completed a series of landscapes and other paintings – some as large as 4′ by 9′ – which can now be seen by appointment at the Mongoose Junction Office Suites.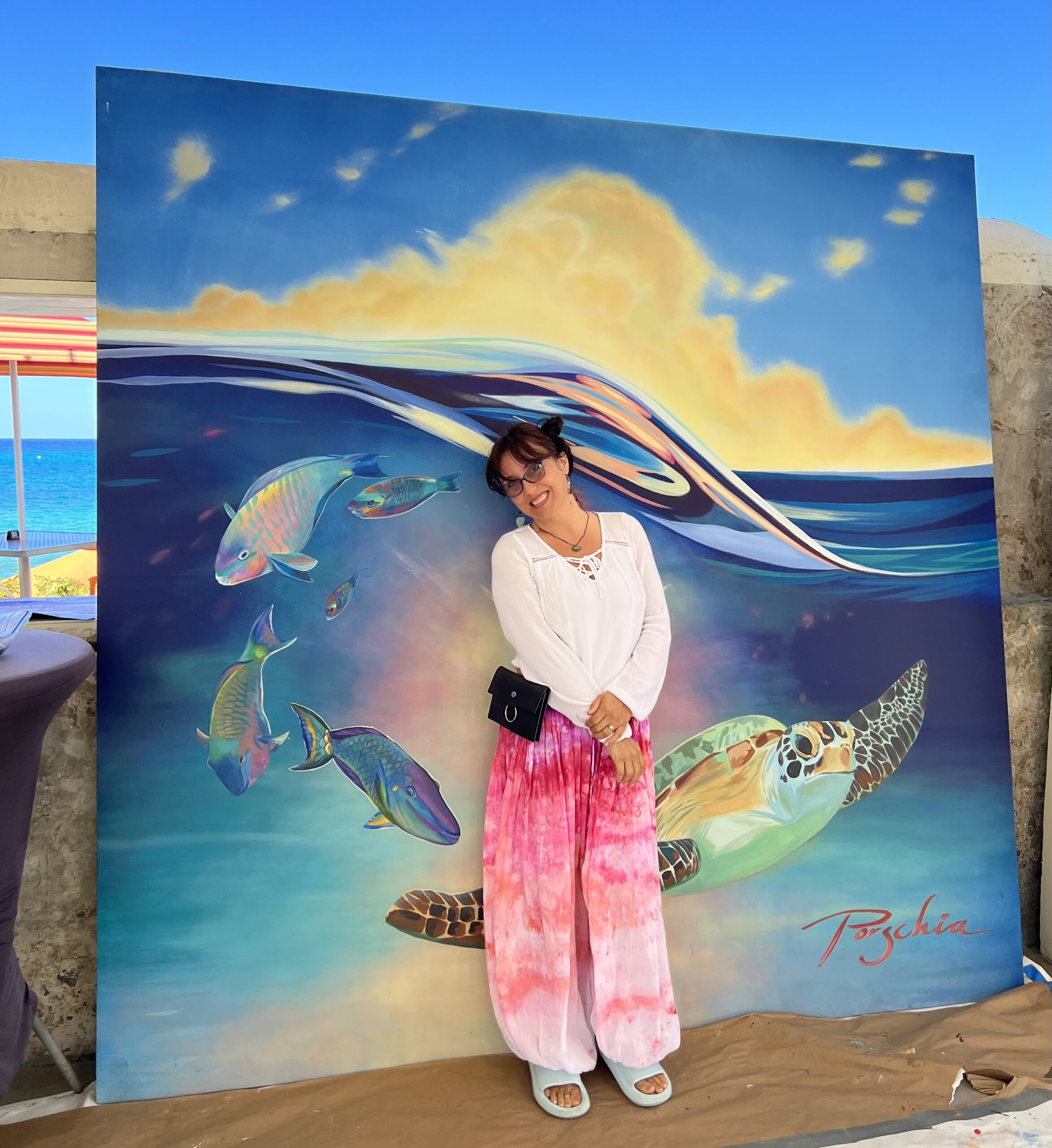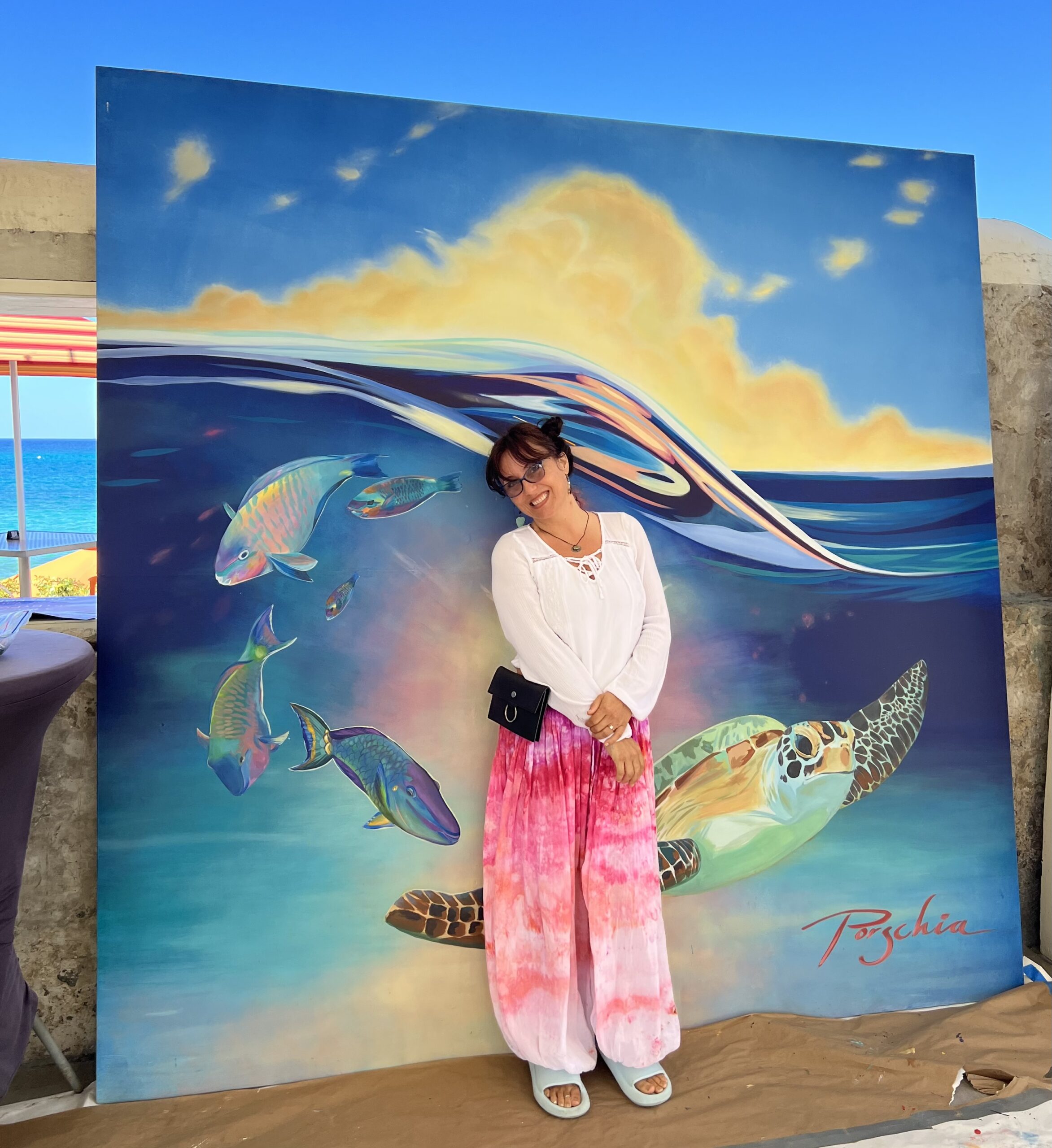 Denning, who moved to St. John in 2018, often works by commission. "Clients come up with the ideas, and I bring them to life," she said. She enjoys the collaboration, but at some point, she's found it's also important to trust herself and "let go."
"Sometimes I tell people that my job is to be as impulsive as possible. When I need to loosen up and stop taking myself too seriously, I do little paintings just to make a mess. It's really important to relax and enjoy it."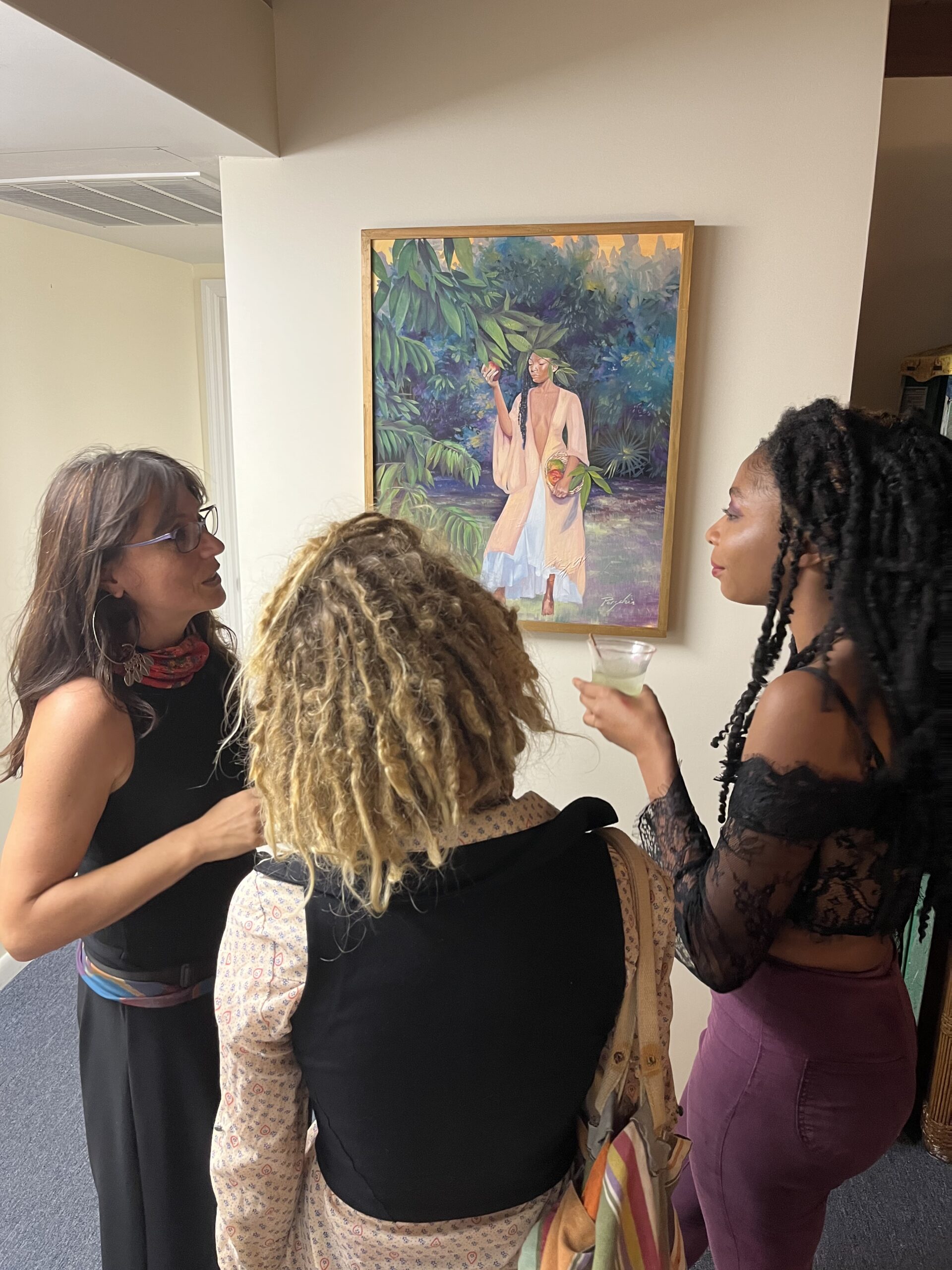 Denning was thrilled to find that her designs for four large murals have made it into the next round of a competition to ornament the Icon of the Seas, the newest cruise ship from Royal Caribbean.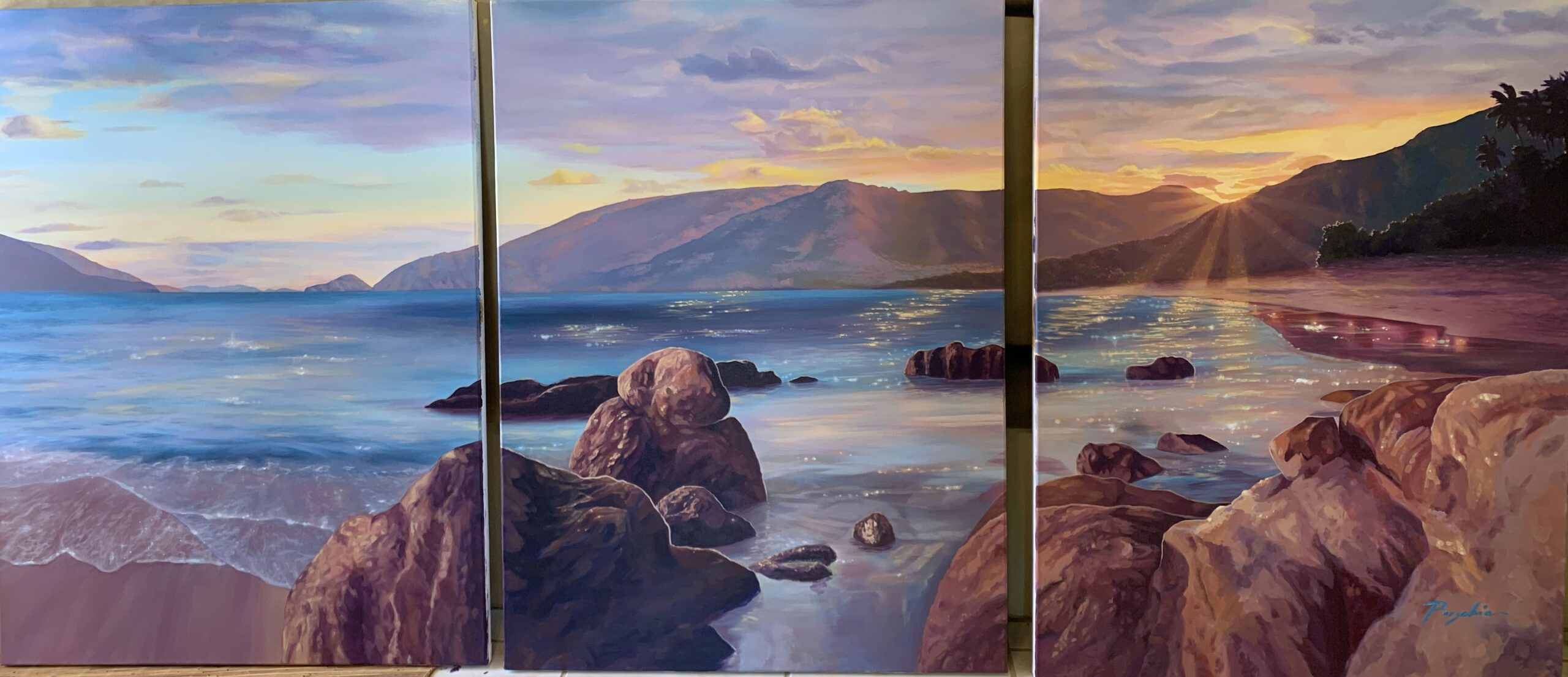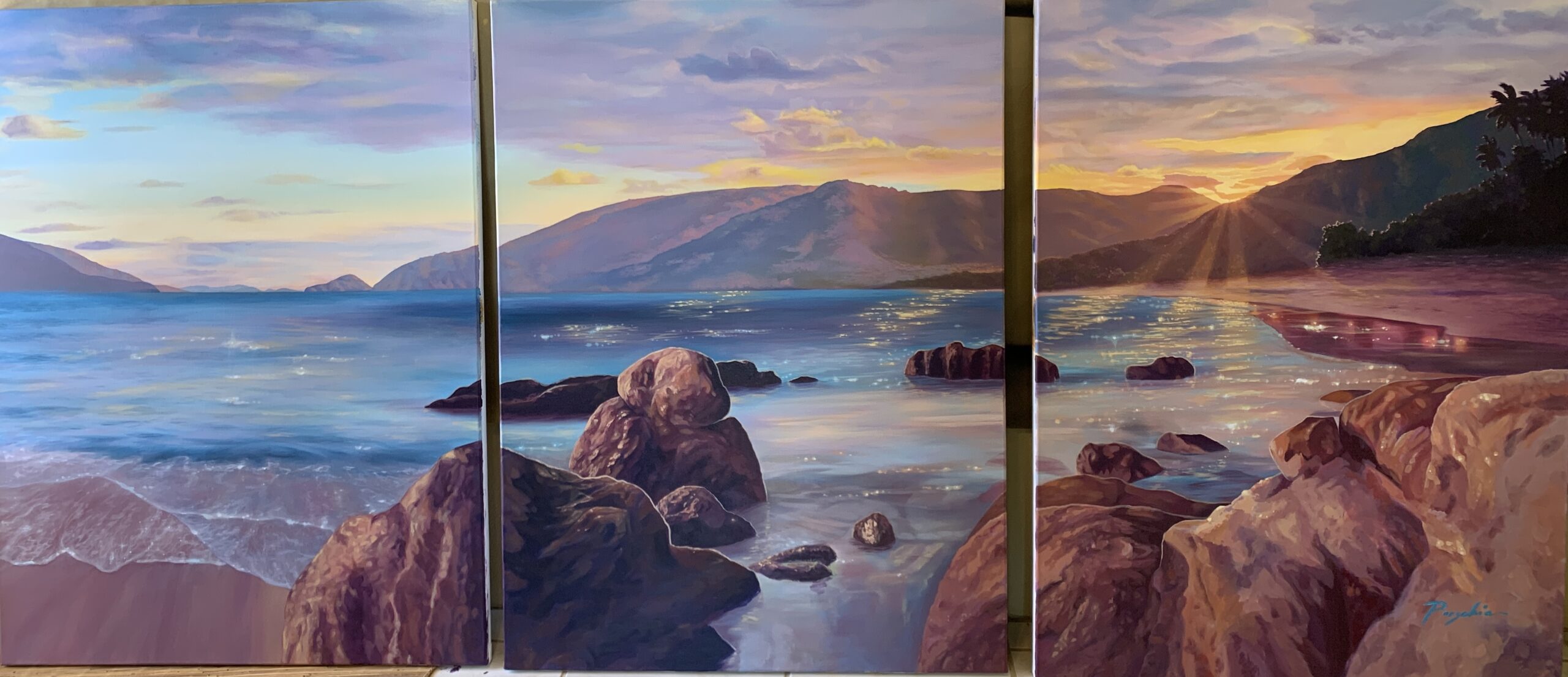 Scheduled to set sail in 2024, "The Icon of the Seas can hold as many people as the population of St. John and will contain the largest water park on the ocean," said Denning. If her designs are chosen, the completed murals will be placed throughout the embarkation area.
To view Denning's most recent work, contact her by email at artbyporschia@gmail.com and on Facebook.
The Office Suites at Mongoose Junction are located up the stone staircase across from the Sun Dog Café.