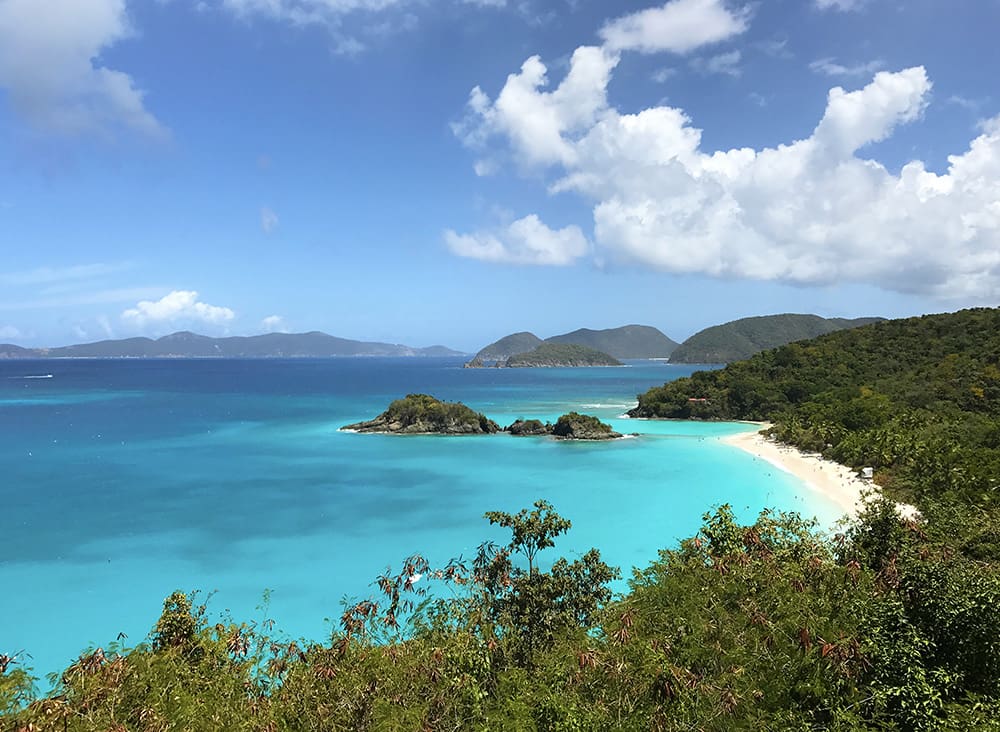 The Department of Planning and Natural Resources is launching a community survey to continue to gather public input on the creation of a Comprehensive Land & Water Use Plan for the territory.
The survey, which will be open May 19 through June 9 at the project website, www.planusvi.com, is designed to get public input on formative issues regarding the plan, DPNR said in a press release announcing the initiative. It follows a series of town halls held in March across the territory to gauge the community's interests and goals.
"These formative issues summarize what we heard to date at meetings with stakeholders and the public, including the most recent Town Halls," said DPNR Commissioner Jean-Pierre Oriol.
"They focus on the broader needs and challenges for the territory in the next 10 to 20 years and will be used to develop policies and actions of the CLWUP," he said.
Town hall participants, organized into small discussion groups, were given worksheets and three questions to consider: What is important to protect? What needs to be strengthened? What should be transformed, and what does that transformation look like?
Maps of each district were also available for participants to mark areas of importance or interest to them. Worksheets and maps were collected at the end of each evening. Each response on each worksheet was transcribed and read to identify common themes and formative issues. Scanned copies of all worksheets submitted during the workshops as well as responses to the virtual open house's online survey are available at www.planusvi.com.
Ten overarching formative issues touch on the need to protect the natural environment, increase the amount of affordable housing, reinvest in existing buildings and infrastructure, promote development that considers climate change impacts, and establish better governance over land use decision-making and enforcement, among others.
Through the survey that launches May 19, the public can give feedback on whether these issues are on the right track, or if something is missing, according to the release. The survey is online and paper copies are available at, and may be returned to, DPNR offices.
"Since the CLWUP must reflect our communities' interests and goals, DPNR is using various tools and platforms to reach business owners, stakeholders, and residents to obtain input from as many individuals as possible. Everyone is encouraged to give their input on these formative issues in preparation for the next round of town halls in July," the release stated.
According to the project website, the comp plan "is a shared, long-range vision of the USVI's future. It will be a document that guides the way development is reviewed and permitted in the USVI, with a goal of improved balance between development needs and conservation of natural resources.
While providing a roadmap that directs investments and resources in public services and infrastructure, business growth, housing, environmental protection, and other strategies in a way that meets needs today, but also moves the territory towards its shared vision, it "will not manage the day-to-day workings of the government of the Virgin Islands," the website states.
"The plan sets a framework for how these day-to-day decisions are made, including how the GVI will prioritize investments, secure funding, and build capacity. The CLWUP will also not directly change laws and regulations upon its adoption but will provide direction on where changes need to be made in order to realize the future vision set forth in the document."
DPNR signed a $1.32 million contract with Massachusetts-based Horsley Witten Group in July 2022 to develop the plan — a process that is expected to take 16 months, it said.