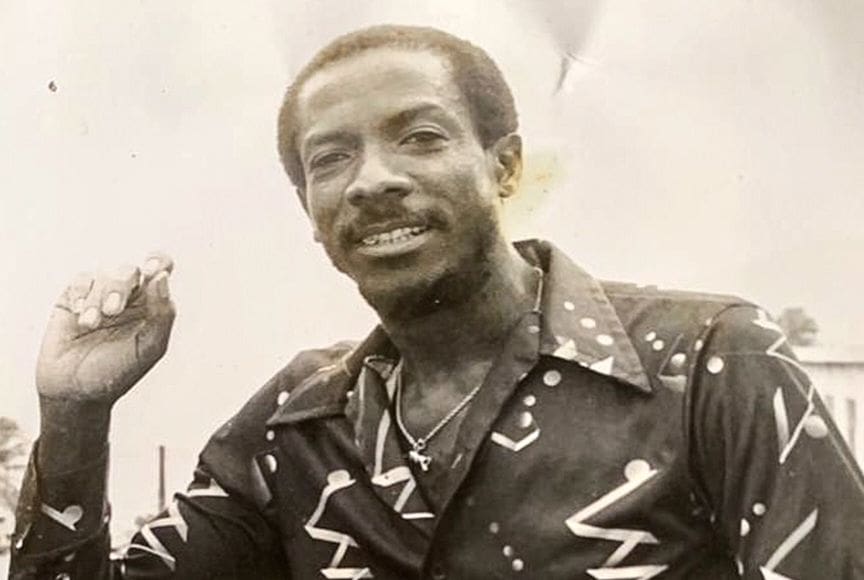 Calypsonian "King Styler" was born Samuel Ryan on the island of Montserrat on May 19, 1938. He died peacefully at his home on St. Thomas on March 31. Ryan was 84.
Ryan's mother died when he was young and he never met his father. He lived with his adopted mother in Town Hill, Montserrat. She owned a bakery and would wake Ryan up every morning and force him to bake bread in the bakery before he went to school. "Mother would pour water on me in my bed to wake me up," Ryan often told the story. 
Ryan was late for school every day and when he could no longer accept the conditions at home, he ran away to Antigua in 1955 to escape the hard times. 
Ryan lived in Green Bay Village, Antigua, where he met King Abstinate, who encouraged him to try singing calypso. Ryan was 17 and knew nothing about calypso, but he decided to try it. 
Back in Montserrat, Ryan met Sonny Ben who could roll his belly when he danced. "I used to dance a lot and learned to roll my belly. When I began rolling my belly in Antigua, a guy said to me, 'boy, you really can dance with style.' That's how I got the name 'Styler,'" he previously shared.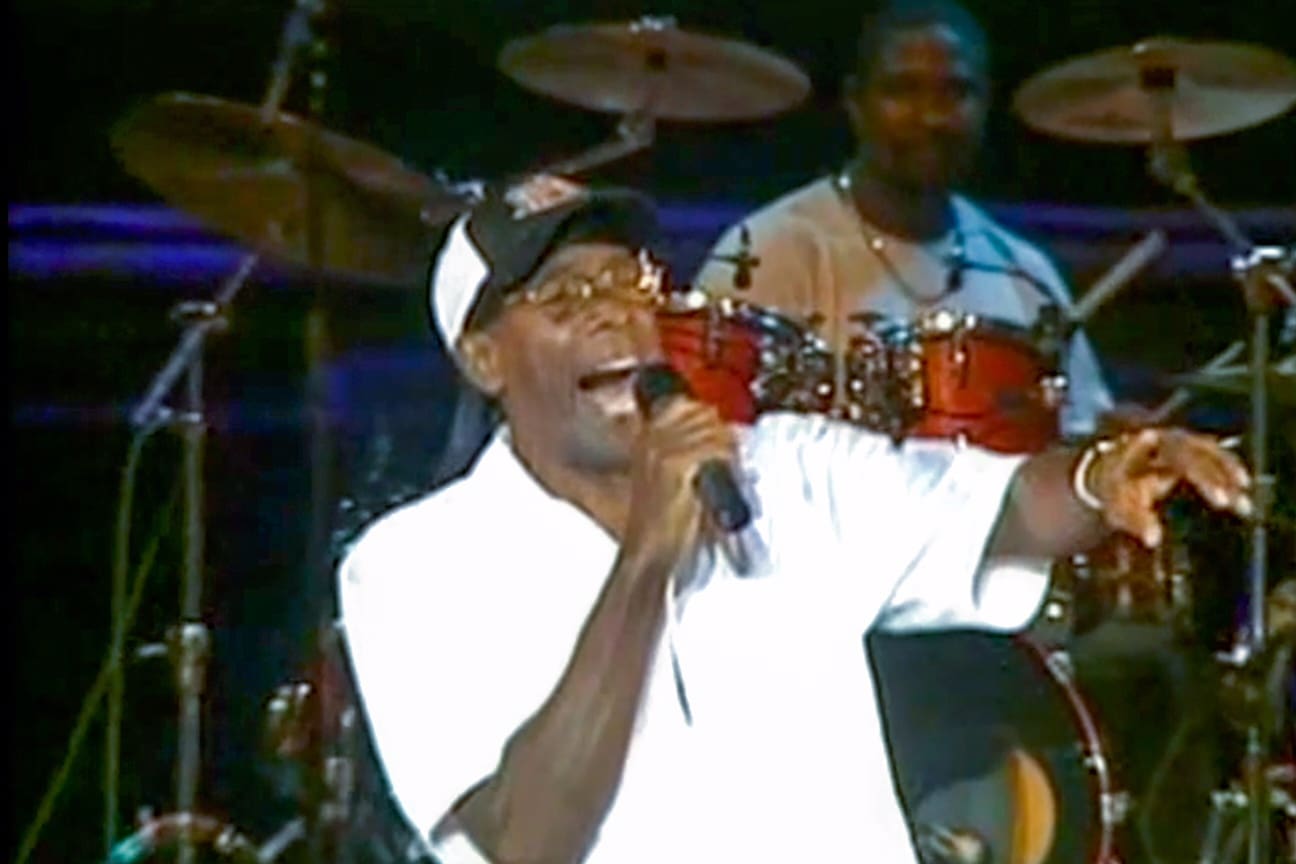 In 1957, Ryan won the "First Antigua Calypso Competition" as "King Styler" and beat King Abstinate, who was Antigua's favorite legend. He performed the song, "Water Wet Meh Bed," with the lyrics that told the story of his mother's routine of waking him every morning to bake bread.
"King Styler" recorded many albums and became a member of the Milo and the Kings band. They traveled the world and performed calypso. When the band was in New York, Styler left Milo and the Kings over the issue of improper payment of his wages. Styler later released a dismissive song, "Goodbye Milo." The song can be heard on YouTube. 
Styler moved to St. Thomas and recorded a few more albums with songs, "W.A.P.A. Tutu Got No Water" and "All Gone Up." Both spoke to hard times on St. Thomas. 
He returned to Antigua in 2004 for a calypso reunion and performed two songs. One song was "Water Wet Meh Bed." The performance can be seen on YouTube.
Styler turned his life around. He became a Christian and began releasing Gospel music. Most of his music can be found under "King Styler" or Samuel Ryan on YouTube.
Styler's son Daryl Ryan, who lives in New York, is one of Styler's five children. Daryl has three sisters who live on the mainland and one sister who lives on St. Thomas.
Daryl grew up on St. Thomas at a time when he could experience "two eras" of his father's life, he said. 
"By the time I was born, he was a calypsonian and was singing with Milo and the Kings."  Then he transitioned to gospel singing, and I would spend time in the studio with him, Daryl said. 
"I feel good because my father enjoyed every moment of his life. One of the last times I spoke with him, he was getting ready to go to town [on St. Thomas]. He said he had four dollars in his pocket. I said, 'And you're going out with four dollars?' He said, 'Yeah, why not.' That didn't stop him from going out. He really enjoyed life." 
"My father mentioned that the doctor said his heart was not functioning properly. Daddy started gathering some hymns that he would like sung at his funeral. He died peacefully in his bed on March 31. My biggest thing is that he didn't live with a lot of pain," Daryl said. "He wasn't always in the hospital. He was always out doing his thing and just living his life."
He was a "girl's man." He gave up smoking and drinking, but he loved the women, Daryl said, with a chuckle.
"I just want him to be remembered as the 'First Calypso King' in Antigua. There was a big controversy when he won the crown, because he wasn't from Antigua," he added.
Daryl loved hearing the story, he said, of how all the calypsonians from Antigua were getting prepared for the competition, rehearsing their routines and getting ready for the big show … and come to find out … someone from a different island won. It was his father, "King Styler."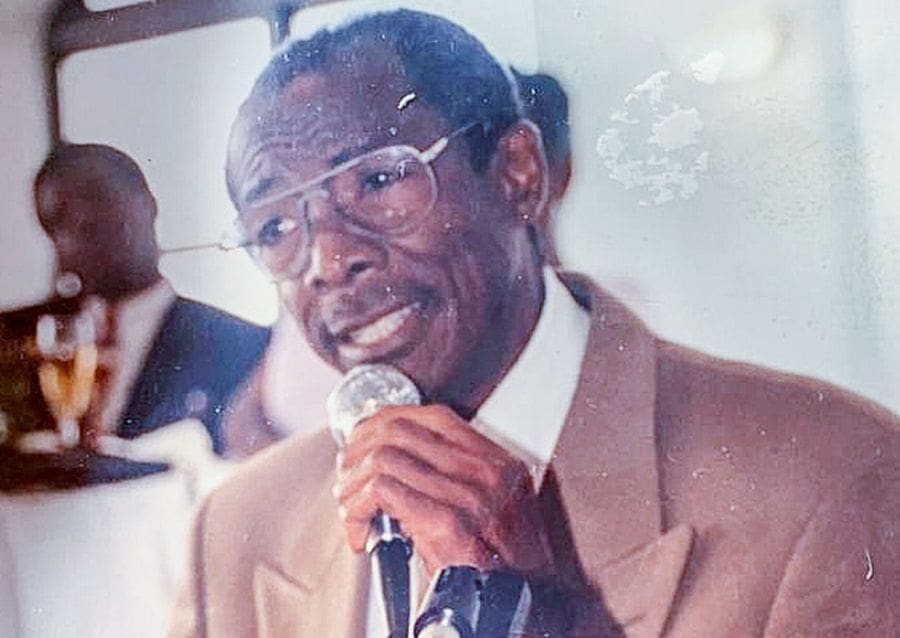 "My father was very proud of that. That became his title, 'King Styler,' Antigua's 'First Calypso King.' He was a 19-year-old who won the crown. Everyone is coming for the funeral — all the family. It will be sad, but it will be a big reunion," Daryl said.
The funeral service for Samuel Ryan will be held Thursday, April 20, at 10 a.m. at Shiloh Seventh Day Adventist Church. There will be two viewings: the first viewing at Turnbull Funeral Home, Charlotte Amalie, on Wednesday, April 19, from 4 p.m. to 6 p.m. The second viewing will be held at Shiloh Seventh Day Adventist Church, Thursday, April 20, 9 a.m. to 10 a.m., with service to follow.
Samuel Ryan is survived by his five children: Marie Ryan, Gwendolyn Ryan, Darissa Ryan, Loraine Ryan, and Daryl Ryan.