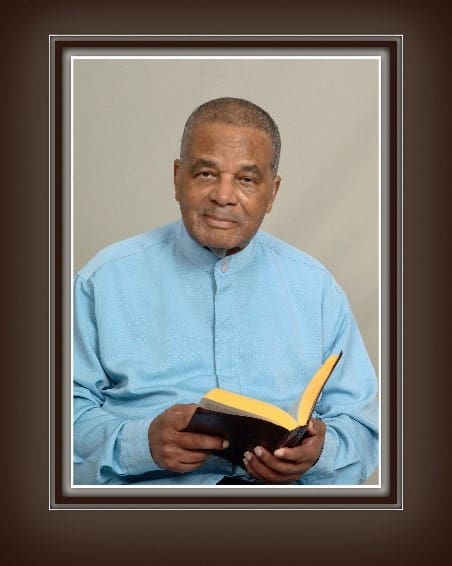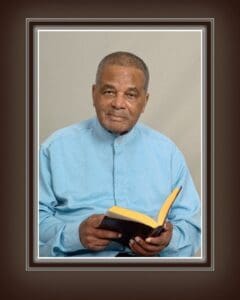 Rev. Henry James was called home to glory on March 3 and is remembered as a loving husband, devoted father and faithful servant of the Lord. He was most known as the pastor of several Christian Union churches in his native Dominica and of Central Nazarene Church on St. Croix. After decades of preaching, there is no doubt that there are many stars in Pastor James' heavenly crown. He lived an exemplary Christian life, so much to say, that he was chosen by God to win souls for the Kingdom.
Pastor James began his journey on earth on the beautiful island of Dominica, welcomed by his parents Lucy Evans and Edward James. He devoted his life to the Lord at the age of 13 and entered music ministry around the same time, playing the accordion and piano at services across the island and later called to the pastoral ministry after graduating from Christian Union Bible School.
On Aug. 2, 1951, Henry married the love of his life, Ruth Marie Francis, who shared his fervent love for the Lord. The couple's union lasted 65 years and five months, right up until Ruth went home to be with the Lord on Jan. 13, 2017. He never stopped talking and thinking of Ruth, even after her passing. The couple was famously hospitable and compassionate. Their home at Canal Lane in Goodwill, Dominica, was always open and welcoming to family, friends and visitors.
Henry and Ruth shared nine wonderful children: Melvin, Henrison, Anne, Adelbert, Meldora, Julia, Orville, Priscilla and Duane. He was devoted to his children and ensured they received the best education. Later in life, he doted on his nine grandchildren: Harold Piper III, Belinda, Orvane, Laverne, Chanele, Brendon, Bria, Alexa and Ethan.
He was blessed with seven great-grandchildren. He adored his sons-in-law: Harry Piper II and Keith Beckwith; daughters-in-law: Ardel, Rosilda and Lynna; sisters-in-law, Alex Deschamps and Marvlyn Lewis; and brother-in-law, Derrick Francis.
Rev. James lived a life full of many experiences. He was the former accountant of L. Rose & Company. He enjoyed international travels and visited numerous countries, including Israel, Egypt, South Africa, China, Russia, Hawaii, Alaska, Holland, Italy, Belgium, Panama, Haiti and other Caribbean islands. He also visited biblical historical sites in Turkey and Greece.
Even in his nineties, he maintained his sense of humor and wit and was overjoyed when his son Adelbert, who cared for him during his final eight years, told him that he was going to Dominica in December 2022 to spend Christmas. In remembering him, we are reminded of his favorite verse, Isaiah 26:3, "Thou wilt keep him in perfect peace, whose mind is stayed on thee because he trusteth in thee."
We thank God that Rev. James lived a life of peace and passed away peacefully at home surrounded by his family. He is preceded in death by his wife, parents and beloved sister, Matilda Harper. He leaves to mourn his children, grandchildren, great-grandchildren, nieces: Mary Joseph, Glenda Tyson, Minetta Stevens and Vilna Henry; nephews: Austin, Holland, Kelbert, Dale and Ronnie Harper; as well as a host of grandnieces and grandnephews, their families; many friends; and members of the churches he pastored.
Rev. Henry James celebration of life will be held on April 1, 2023, in Atlanta, Ga., and will be live-streamed via a link posted on the tribute wall of Crowell Brothers Funeral Home – Peachtree Corners & Buford.
The family welcomes you to share memories on the tribute wall.