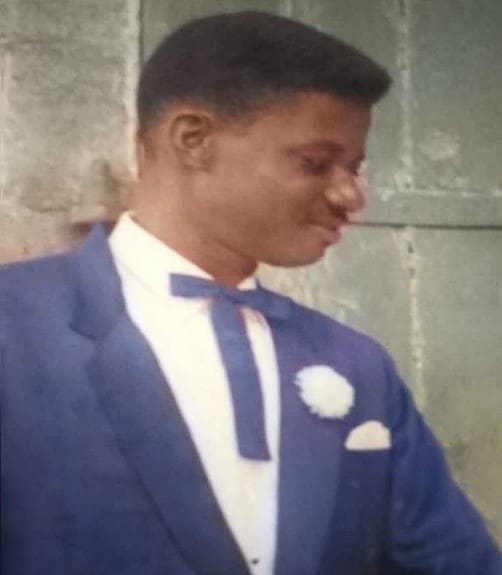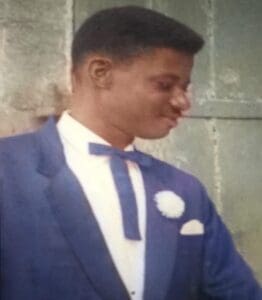 Relatives and friends are advised of Alfred L. Rogers peaceful passing on Feb. 28. He was 84.
He diligently served as a police corporal on St. Kitts and Anguilla before relocating to St. Thomas, U.S. Virgin Islands. Rogers had a passion for fishing and swimming and was known for quizzing others on riddles.
He was preceded in death by his father, James "Jimmy" Rogers; mother, Mary Richardson-Rogers; sisters: Stella Rogers and Evelyn Rogers; wife, Sylvie Rogers;
He is survived by sons: Reginald Rogers, Simon Rogers, Marlon Rogers, Alfred "Elkin" Carty and Trevor Rogers; daughters: Cheryl Rogers-Maduro, Dezra Rogers, Judith "Patsy" Carty, Hyle David and Shurla Rogers-Thibou; brothers: Albert Rogers, Cleophus "Cookie" Rogers and Rufus Rogers; sisters: Cynthia Rogers-Phillip, Lyra Rogers-Gumbs, Lilith Rogers-Mathews, Lana Rogers-York, Lona Rogers-Cox and Cyronia Rogers-Maynard; 18 grandchildren; and one great-grandchild.
He is also survived by nephews: Esterline "Rachie" Gumbs (special recognition), Elton "Friday" Gumbs, Leslie "Brief" Gumbs, Merwin Rogers, Henry Rogers and James Rogers Jr. special friend, Allen Smith; other Rogers and Gumbs family along with numerous family-friends celebrate his legacy; nieces:  Verna Gumbs- Chinnery, Velda Gumbs – Baxter, Vernice Gumbs, Sharene Rogers-Olba and Arlene Rogers.
Other survivors include sons/daughters-in-law:  Eunell Mauro, Jasmine Rogers, Steven Thibou Sr., Charles David; and other Rogers and Gumbs family members who are too numerous to mention.
Celebration of Life. Relatives and friends are cordially invited to the first viewing, set for 4-6 p.m., March 30, at Blyden Memorial Chapel. The second viewing will be held from 9-10 a.m. followed by the service from 11 a.m. to noon, on March 31, at the Blyden Memorial Chapel in St. Thomas, U.S. Virgin Islands. Interment will be held at Eastern Cemetery.
We invite attendees to wear shades of blue. The family would like to retire quietly after the interment.
Funeral arrangements are under the trusted care of Turnbull's Funeral Home.