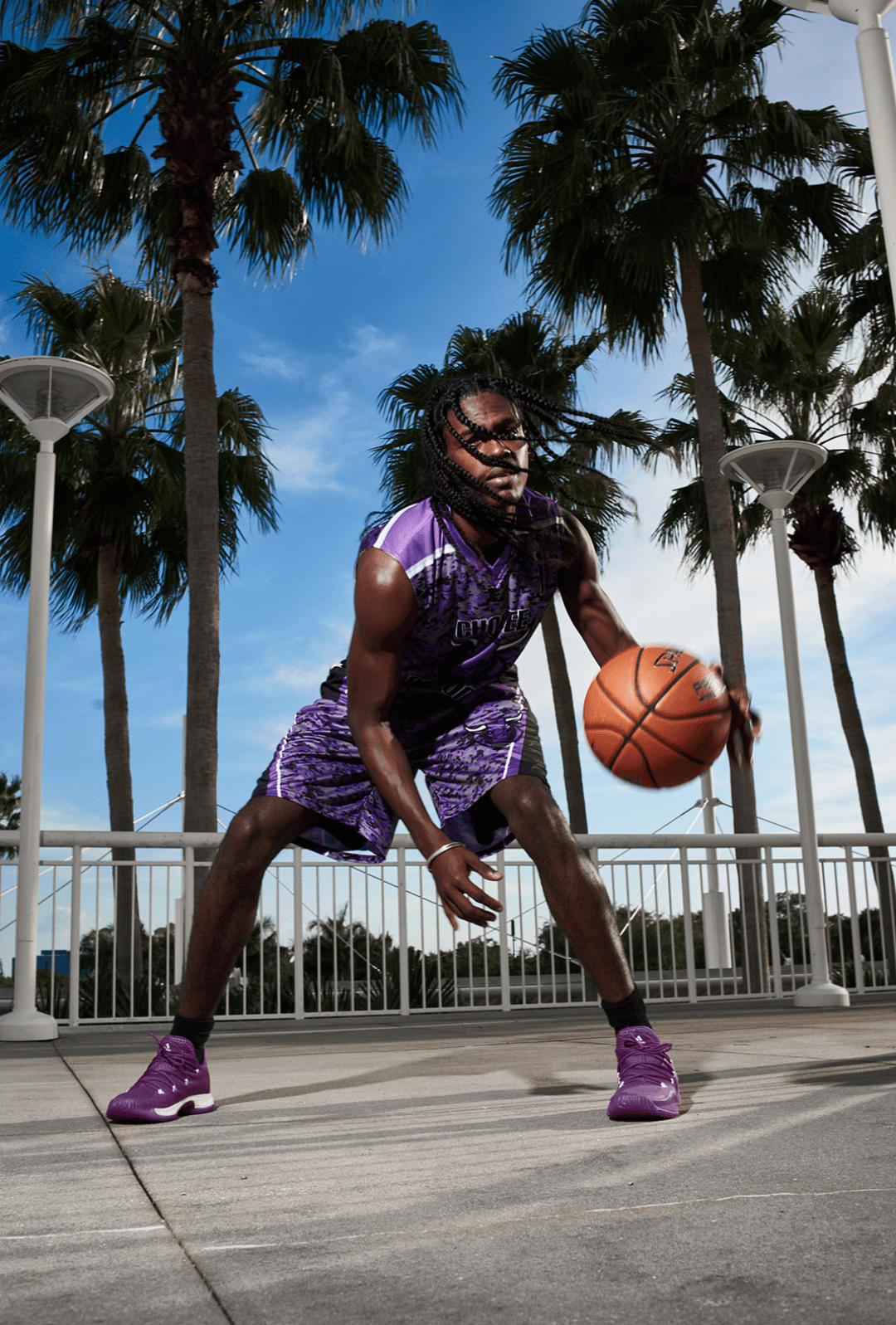 Indigenous rights activist and chief of the Guainía Taino Tribe of the Virgin Islands, Maekiaphan Phillips, shares with the community that four of her twelve children are working towards their journey of becoming NBA superstars.
Phillips's four children Ashawn-Taedo Phillips, Amayoa'ah Phillips, Ashukamay'ah Phillips, and Chaynaya'ah Phillips, each detail their love for the sport of basketball, their reasons for wanting to play, and their dream careers.
The eldest of the four, Ashawn-Taedo Phillips is 22 years old. He began playing basketball during his latter half of high school at Ivanna Eudora Kean High School. He also spent time playing at the Chobee Nation basketball camp in Okeechobee, Florida, and later at La Luz in Puerto Rico.
"His dad encouraged him to start playing basketball in his Junior year at Ivanna Eudora Kean High School after growing overnight to 6'3"," said Maekiaphan of her son. "Originally, I believed he would become a doctor because of his love for academics. I never imagined him playing basketball."
The chief also shared that after graduating from high school, COVID-19 put a pause on Ashawn-Taedo's basketball career for two years. However, after a visit to Okeechobee High school and a discussion with the basketball coach, Coach Kelly, the high school graduate received the push to keep playing.
"[Coach Kelly] groomed Ashawn-Taedo and at the end of summer 2021, Ashawn was on his way to Northland College in Cold country," said Maekiaphan.
Currently, Ashawn-Taedo is a sophomore and plays as a center and power forward for Northland Community and Technical College in Thief River Falls, Minnesota, donning the #11 jersey. He started 20 out of 21 games, averaged 9.3 points per game, 40 rebounds, 35 assists, and 196 points for the season, and played an average of 31 minutes.
"I want to be a role model as my dad and brothers were for me," said Ashawn-Taedo.
The college sophomore said that he will continue pursuing a career in basketball, but will use modeling as a substitute career.
Amayoa'ah Phillips, another of Maekiaphan's sons, is 20 years old and plays at Florida Gateway College in Lake City, Florida.  He dons the #23 jersey and plays as a shooting guard and point guard. He started playing basketball at the Bertha C. Boschulte Middle School and continued playing at IEKHS, Kell High School in Kennesaw, Georgia, Woodrow Wilson High School in Dallas, Texas, Okeechobee High School in Okeechobee, Florida, and Colegio La Luz in Juncos, Puerto Rico. He even played as point guard with the Virgin Islands FIBA team and on the 19U FIBA Nationals team in Puerto Rico.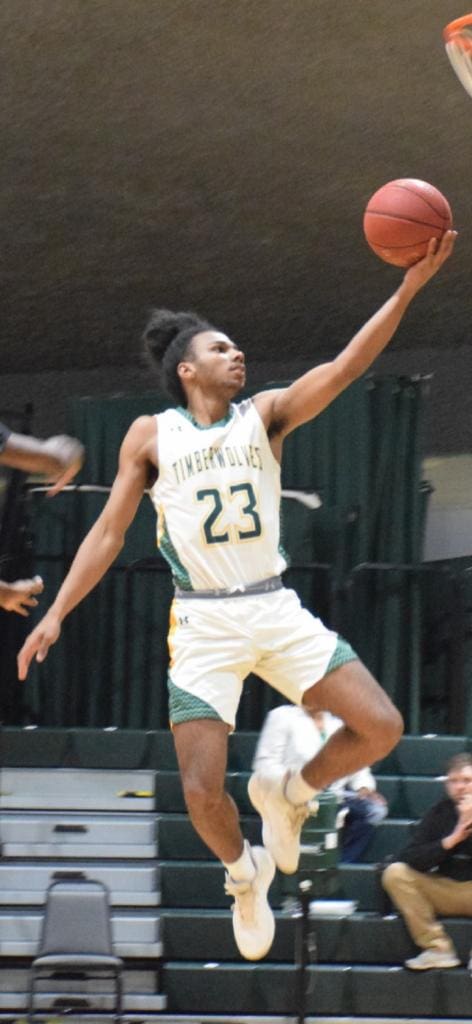 "Amayoah'ah started playing basketball because it was a daily family thing with his seven brothers and his dad," said Maekiaphan. "Basketball became his thing in seventh grade over at BCB Middle School. He almost lost the love for the game because of his seventh-grade coach. I watched him struggle with defeat until he said no more."
During his junior year at Colegio La Luz, Amayoah'ah averaged 21 points a game with 7.3 rebounds, 3.4 assists, and 2.8 steals. In his senior year at Okeechobee, he averaged 24 points a game.
"He actually put Okeechobee on the Map," said Maekiaphan. "Many coaches asked 'Where did this kid come from?' He was number one in Treasure Coast area. We heard coaches say, 'Thank God he is a senior, we don't have to put up with him again.'"
Amayoah'ah said he is working towards becoming a number one draft pick for the NBA.
"[Basketball] makes me feel free," said Amayoah'ah.
The Stephen Curry fan said that his coach and teammates often describe him as a hardworking and funny person.
Maekiaphan's daughter, Ashukamay'ah Phillips, is 17 years old and plays as a point guard, shooting guard, power forward, and center.
"Ashukamay'ah has played every position on the court at one point or another in her basketball journey," said Maekiaphan.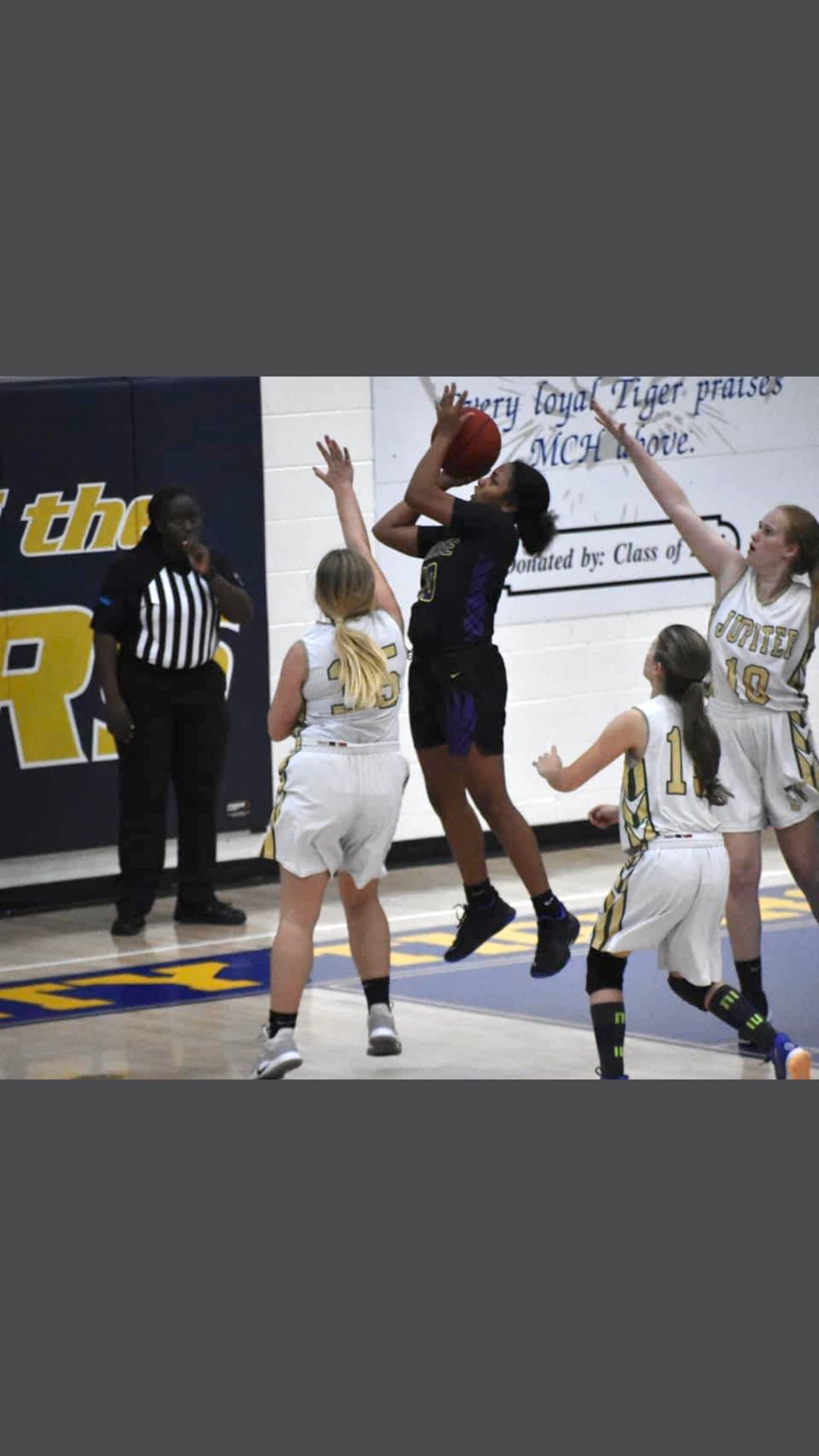 She started playing at BCB Middle School, then at IEKHS, Okeechobee High School, and later at Mater Lakes Academy High School in Hialeah, Florida where she averaged 16 points per game and 4.3 rebounds. Recently, she received an offer to play basketball at Weber University this fall.
"Ashukamay'ah started playing basketball to build a better relationship with her dad because all her brothers played basketball with him everyday," said Makiaphan.
Ashukamay'ah's said that she is passionate, supportive, competitive, and an aspiring WNBA player. Her favorite part of playing basketball is "seeing my teammates and myself success and progress." She said that while she doesn't have any female role models in basketball, she looks up to her family.
"My dad and my brothers are most definitely my basketball role models. My family [are] really my biggest fans," said Ashukamay'ah.
The youngest basketball player in Maekiaphan's family is a 15-year-old power forward, Chaynaya'ah Phillips. He likewise started playing in BCB Middle School and fell in love with basketball after watching his older brother, Amayoa'ah. He spent time playing at Chobee Nation basketball camp and now plays at Okeechobee High School, averaging three to five points per game.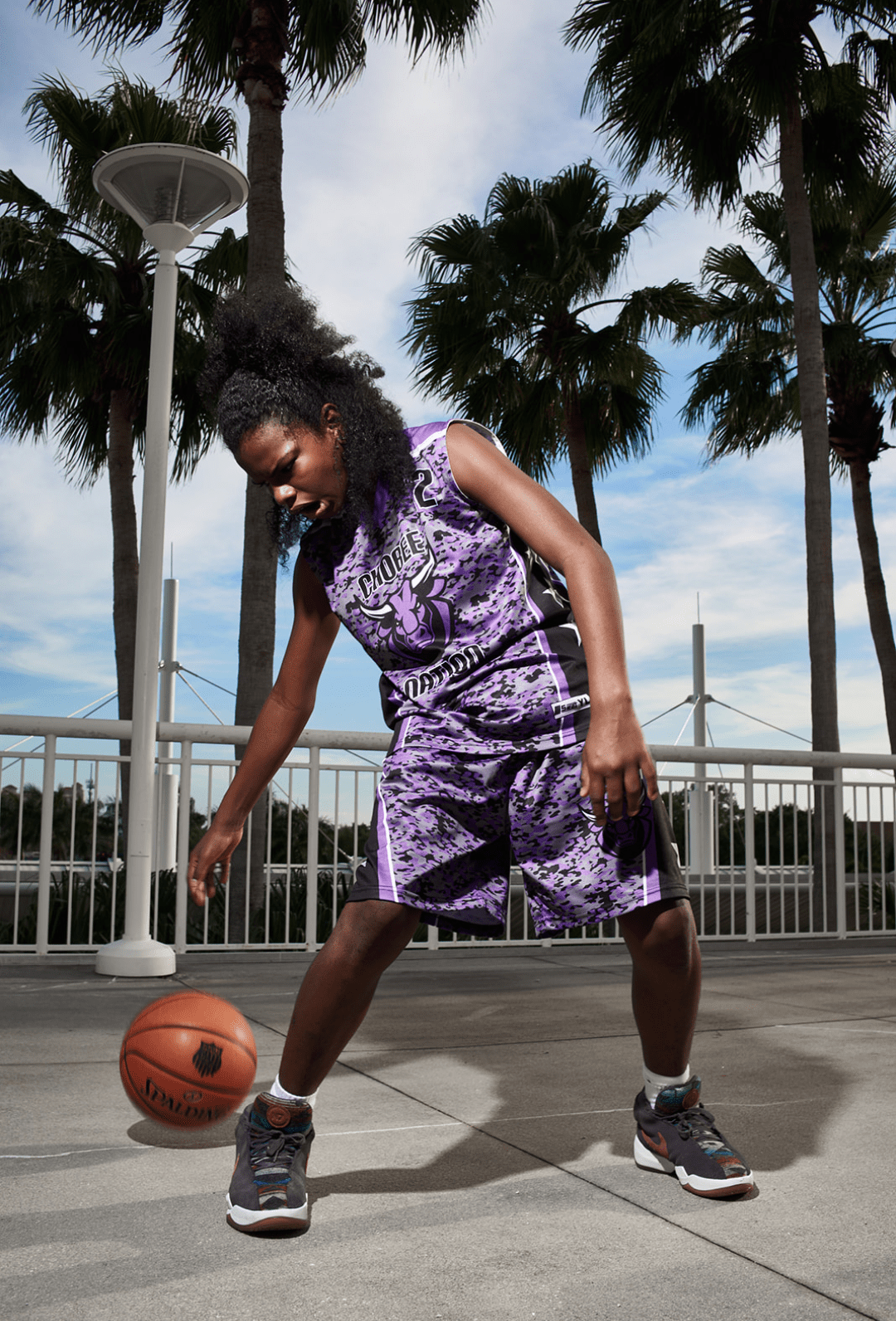 "Chaynaya'ah is a natural defender on the court. Outside of school ball, he is called the toughest lil big man they have ever seen. He focuses on slowing down or stopping the best player on the court.
Chaynaya'ah's said that he is best described as aggressive, relentless, and passionate by his coaches and teammates and loves the joy he gets from playing the sport.
"My role models are Mayo, my older brother, and Michael Jordan," said Chaynaya'ah. He added that he wants to become an NBA superstar.
From competitive defensive drills and offensive drills, free throws, and cone drills, the Phillips siblings are working hard towards their goal of becoming professional basketball players. Their journey can be followed at www.thephillipsfamily.com and on Facebook at Log into Facebook .