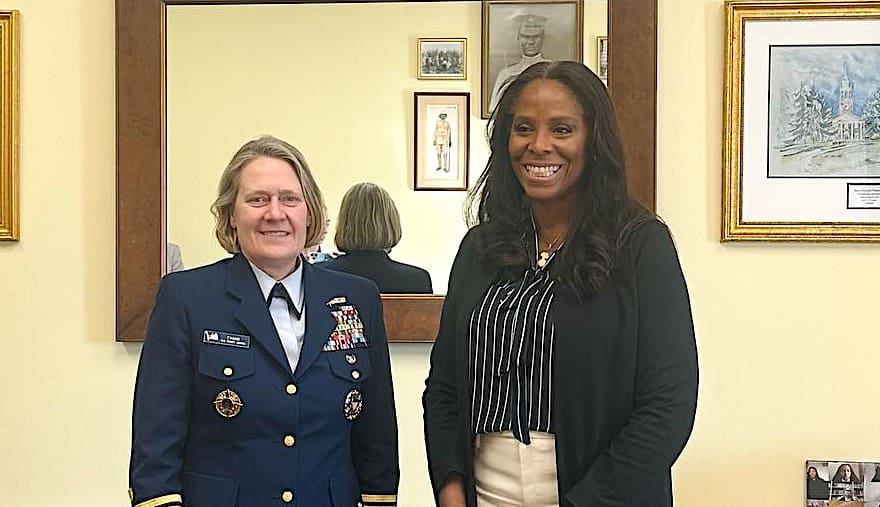 The head of the United States Coast Guard has agreed to reconsider a plan to cease marine operations on St. Croix, said Stacey Plaskett, the Virgin Islands' congressional delegate.
Coast Guard activity ebbed after the oil refinery on St. Croix's south shore halted operations. With far fewer dangerous cargo escort operations needed, the Coast Guard planned to drawdown its Boat Forces Detachment on St. Croix, leaving only a land-based Resident Inspection Station to examine cargo and ensure vessel seaworthiness.
Admiral Linda Fagan, the Coast Guard commandant, met with Plaskett March 8 and agreed to revisit the decision, Plaskett said Tuesday.
"During my conversation with Coast Guard Commandant Fagan, the commandant agreed that the Coast Guard's decision to draw down BFD St. Croix was not made with the appropriate consideration and process, and it will be paused," Plaskett said. "I will continue working with Commandant Fagan and Coast Guard Command to secure a robust future for the Coast Guard in the Virgin Islands."
Plaskett cited drug smugglers, human traffickers, and other criminal enterprises as strong reasons to keep a robust Coast Guard presence on St. Croix.
Beyond law enforcement and national security patrols, the Coast Guard regularly assists in search and rescue efforts. Last year St. Croix Coast Guard forces rescued nine people from a boat wreck near Judith's Fancy, five people from a capsized boat in open water off Green Cay, a 65-year-old man from the Annaly Bay Carambola tide pools, and a missing snorkeler stranded on the rocks off the Hams Bluff lighthouse.
Appointed by President Joe Biden, Fagan is the first female commandant of the Coast Guard. Her prior flag assignments include commander of the Pacific Area and commander of the Coast Guard Defense Force West; deputy commandant for Operations, Policy, and Capability; commander of the First Coast Guard District; and a joint assignment as deputy director of Operations for Headquarters, United States Northern Command.
The Virgin Islands Police Department has boats in the waters around St. Croix, as does the Department of Planning and Natural Resources, a police spokesman said. Neither agency has the same capabilities as a branch of the military like the Coast Guard, however.