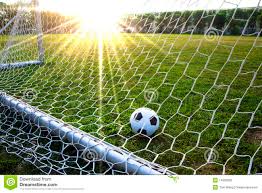 The USVI Soccer Association closed out the 2022/23 Men's Premier League with some of the most exciting club soccer played in the territory since COVID-19 forced the 2019/20 season to be suspended.
During the interim, USVISA was able to complete several projects at their headquarters and Technical Center at the Bethlehem Soccer Complex on St. Croix.  The championship matches were played on one of the few FIFA Professional Grade Artificial Surfaces in the region.
Since October 2022 to February 2023, four clubs on St. Croix and five on St. Thomas battled weekly to see who would qualify for the championship.
On Friday, March 10, the Championship Semi-Finals had the number one club from St. Thomas – New Vibes SC — play a very defensive game against St. Croix number two club – Rovers SC — to a 1-0 win in favor of New Vibes SC.
In the second match of the evening, St. Croix's number one club, Helenites SC, clashed to a 1-3 loss to United We Stand SC, the number two club on St. Thomas.
On Sunday, March 12, it was a battle of the Islands.  Surprisingly to lots of fans, Helenites SC was not playing for the championship, but the 3rd Place Trophy against Rovers SC.  Helenites SC, has raised the USVISA Club Championship Trophy the most in the territory,  with five wins.  The final score of the third-place match was 1-3 in favor of Rovers SC.
The finals saw passion and assertiveness from the beginning to the end of the match.  There was a substantial delay, when UWS's goalkeeper, Dwight Ferguson Sr., was injured and taken to the hospital.  He was treated for injuries and returned to St. Thomas a little sore, but with a clean bill of health from the doctors.  During the intense action, there were three players ejected with red cards.  Two for New Vibes and one for UWS.  At the end of the evening, New Vibes SC raised their 4th Territorial Club Championship Trophy.  The full-time score was 4-0 for New Vibes.
Next for the territory's clubs will be the Knock-Out Tournament; stay tuned for the format and schedule.
For more information on USVI Soccer Association programs, contact the USVI Soccer Association office at 719-9707 or email USVISA at usvisoccer@gmail.com. Follow it on Facebook at USVI Soccer Association