With its very attractive prize structure and player-friendly design, the recently launched "Caribbean Numbers!" game is already a player favorite among Caribbean Lottery customers in the USVI.
There has been an air of excitement at Caribbean Lottery Agent locations territory-wide following the official launch of the game on Friday, Feb. 17, which took place at Government House, St. Croix. Caribbean Numbers! — produced by International Game Technology (IGT), managers and operators of Caribbean Lottery — was specifically designed to provide players with three ways to play, three ways to win with the opportunity to double or triple their winnings and three draws daily. This was after months of extensive market research in conjunction with partner Virgin Islands Lottery (VIL).
General Manager of International Game Technology I(GT) Antilles Operations Shelly Ann Hee Chung said that it was pleased to announce and roll out yet another amazing option for its many players.
"We at IGT are pleased to provide another amazing way to play and win great cash prizes now that our exciting new game, Caribbean Numbers!, is available at Caribbean Lottery retail outlets," said Hee Chung.
"Players are already enjoying this new, affordable, easy to play and richly rewarding addition to our line-up of games, with the chance to double and even triple their winnings," said Chung.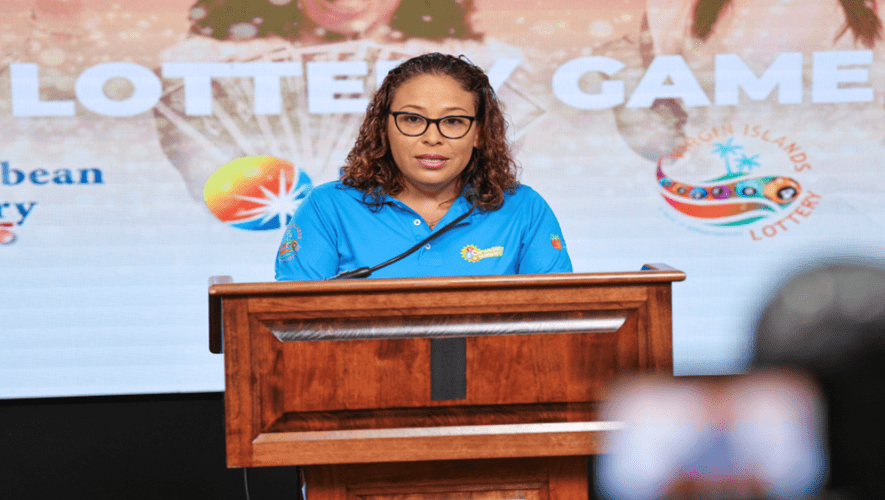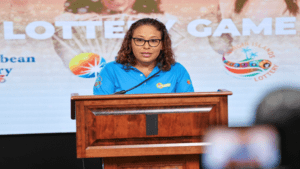 She explained, "Beyond the options and the various ways to play, Caribbean Numbers! offers a competitive prize structure and familiar gaming modalities.  There exist the single, double and triple play modes, and, with as little as $1 up to $20 per bet, each player gets a chance at winning a jackpot prize of $20,000 in any of the three drawings aired at 1 p.m., 3 p.m. and 9 p.m., daily."
Beyond the Game
Addressing executives from Virgin Islands Lottery and International Game Technology, as well as officials from the USVI Police Department at the launch of the game, Chung also highlighted that the company's operations coupled with players' participation have, over the years, allowed for significant contributions to be made to the communities in which International Game Technology operates regionally.
"An integral part of our overall objective at International Game Technology is to provide top-tier technology for safe and responsible gaming and to have a positive impact on the communities in which we operate. We at IGT are directly contributing to improved social well-being by giving back a portion of each dollar spent to worthy causes," said Chung.