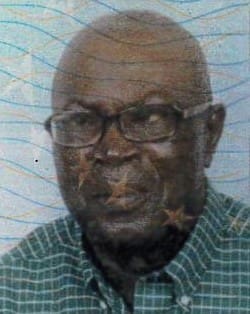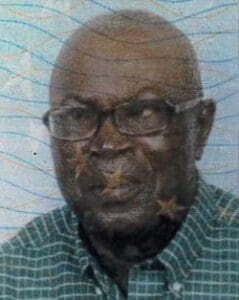 Leo Montgomery Ashe of Estate Rattan died on Jan. 17. He was 85 years old.
He is survived by his daughters: Annette C. Goillory, Molly S. White, Dr. Blondell S. Brazil and Barbara Jacob; son, Stevie L. Ashe; grandchildren: Austin White, Kristina White, Brandon Brazil, Jay Jacob, Andris Jacob, Tholief Jacob and George Jacob; and great-grandchild, Castian Jacob.
He is also survived by sisters: Delores Merrick and Geraldine Ashe; brother, Alfred Ashe; nieces: Carmen Merrick, Joan Hazelwood, Joy and other nieces too numerous to mention; and nephews: Noel Merrick, Winston Merrick, Cartwright Merrick and other nephews too numerous to mention.
Other survivors include daughter-in-law, Shelly Ashe; sons-in-law; Ralph White and Larry Guillory; sisters-in-law: Jenetta Burnette and Eileen Lyne; special friends: Olinda Levine, Velma, Kirby, Winnifred Jonas, Ira Hobson and the Ebenezer Methodist Church Congregation; as well as other relatives and friends too numerous to mention.
There will be a viewing at 10 a.m. followed by a funeral service at 11 a.m., Thursday, Feb. 2, at Ebenezer Methodist Church. Interment will be at Kingshill Cemetery.