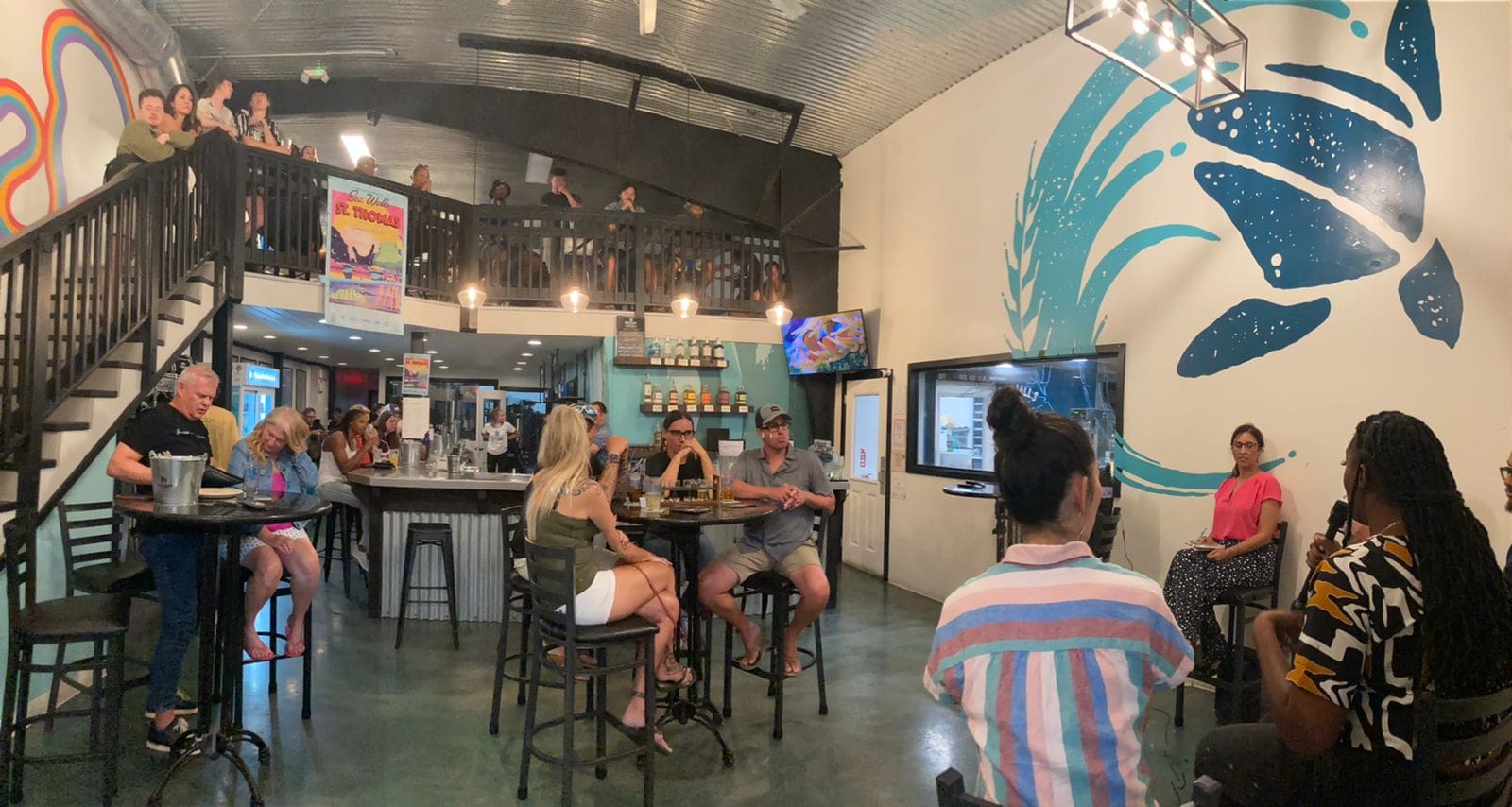 PangeaSeed Foundation's Sea Walls- Artists for Oceans program brought together marine enthusiasts, nature conservationists, and inquisitive minds from many walks of life late Friday evening at Leatherback Brewing to hear from a panel keen on increasing interest in marine stewardship for the territory.
Many murals will be popping up in St. Thomas, each paying homage to an aspect of marine life. Murals portraying conch shells, coral reefs, turtles, and sea grass will be illustrated.
"It sparks a conversation," said USVI Marine Debris Coordinator, Zola Roper. "It sparks an idea and I think that is what Sea Walls is all about."
An expansion of the 2019 Sea Walls project in St. Croix, the PangeaSeed Foundation's global Sea Walls, now in St. Thomas, aims to use art to address pressing environmental issues the oceans are facing.
"I love all the murals that we have across the territory. But a lot of the murals that we see are of the hibiscus flowers, the Ginger Thomas, and the hummingbirds," said Howard Forbes Jr., the Virgin Islands Marine Advisory Service's director. "But those are not the only aspects of our environment. We also have the ocean. "
Forbes went on to mention that while there might be murals of ocean life, there aren't any in the territory that address marine issues such as plastic pollution or overfishing.
Panelists spoke about some of the reactions the project has been receiving from community members. There have been both positive and negative reactions, but overall the panel appeared to be content that the murals have been sparking discussion.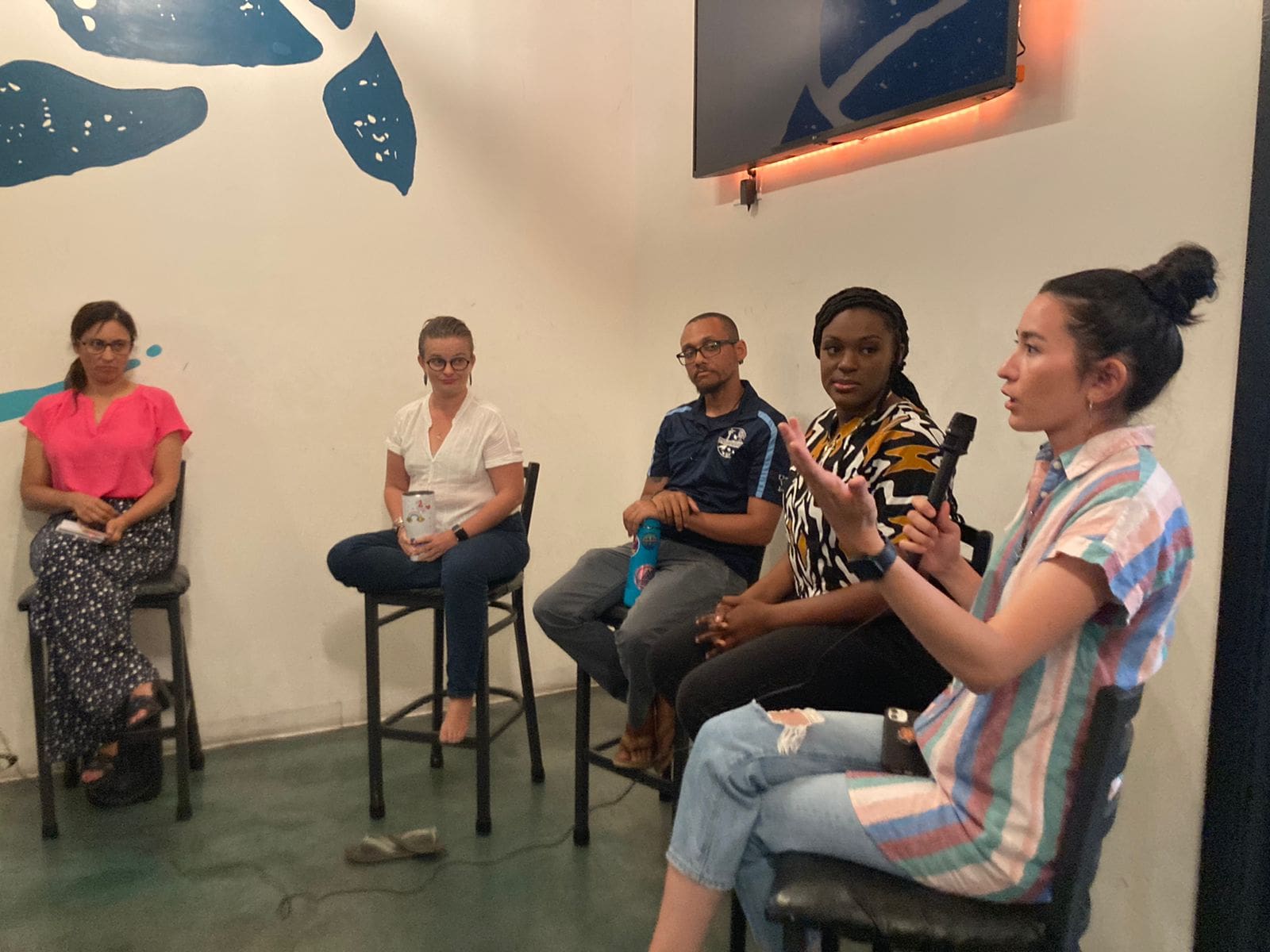 "Even people who provide comments that aren't necessarily positive, it is a reaction and that is exactly what we want to do. The beauty of art is that it is subjective," said Akira Bondo, director of operations for the PangeaSeed Foundation.
The panelists discussed different aspects of marine stewardship and how community members can become involved. From beach cleanups to glass bottle recycling, down to youth involvement through the summer Youth Ocean Explorers program at UVI, panelists urged everyone to work on protecting the environment a little more.
"As much as we can say waste management can do more, they're drowning," said panelist Kristina Edwards, outreach coordinator for the USVI Department of Planning and Natural Resources. She encouraged everyone to "refuse, reduce, and reuse", a phrase she uses herself when it comes to waste reduction, as one government agency cannot do it alone.
"Try to stay positive and do what you can," said Edwards.
The Sea Walls project is collaboratively being done by the Virgin Island Conservation Society, VI-EPSCoR, the Virgin Islands Marine Advisory Service, and Leatherback Brewery. Artists for the colorful murals stem not only from St. Thomas, but from the US mainland, the United Kingdom, Australia, and New Zealand.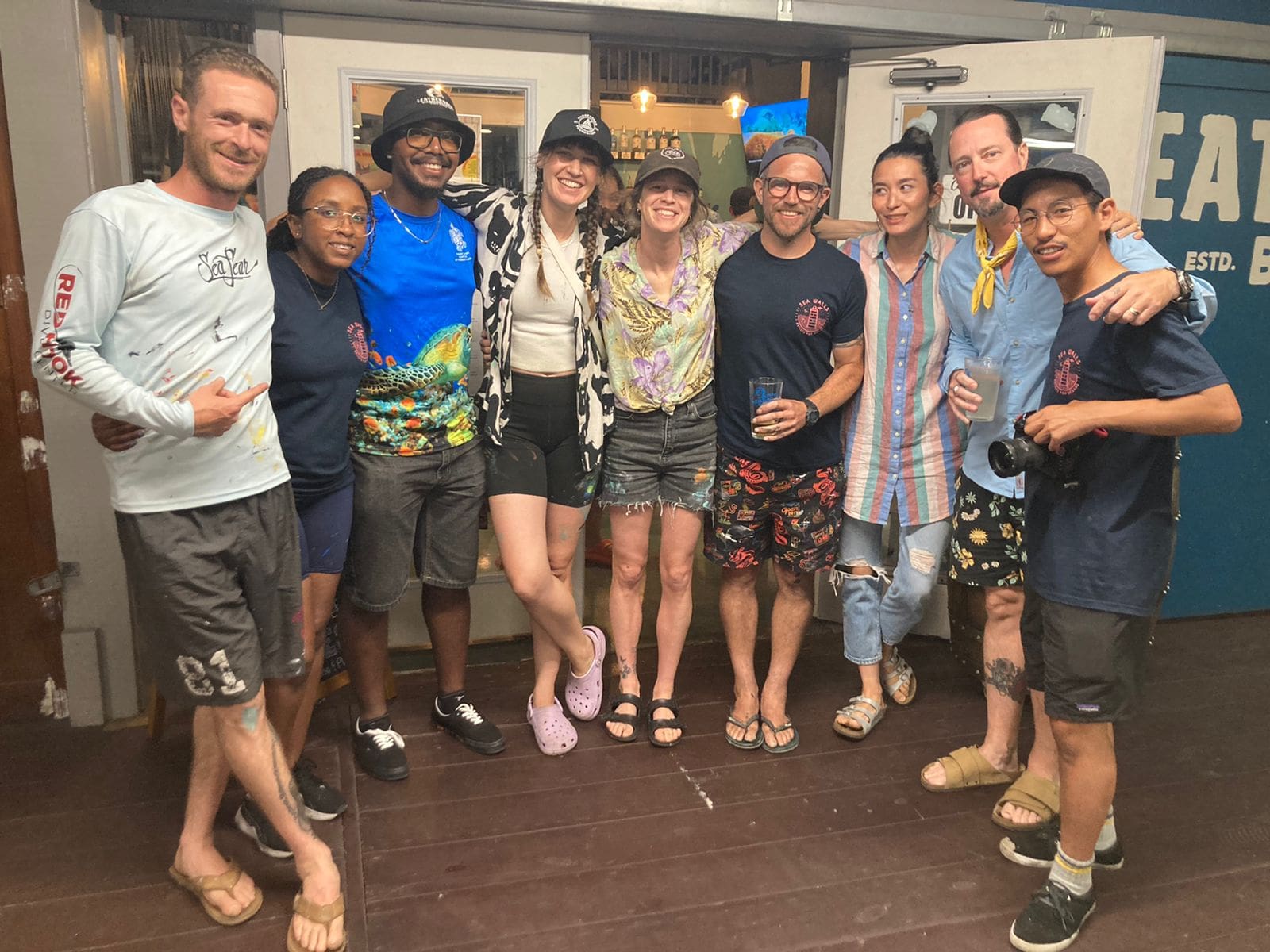 On Saturday, PangeaSeed will also be hosting their Eco-Discovery Children's event at the Virgin Islands Children's Museum from 10 – 2. Fun activities, demonstrations, and games will be available as visitors learn about the environment. Admission is free for the first 60 participants.
More information about Sea Walls on St. Thomas can be found on their Facebook page, website, or by contacting the local Sea Walls Project Director, Marisa Lopez.