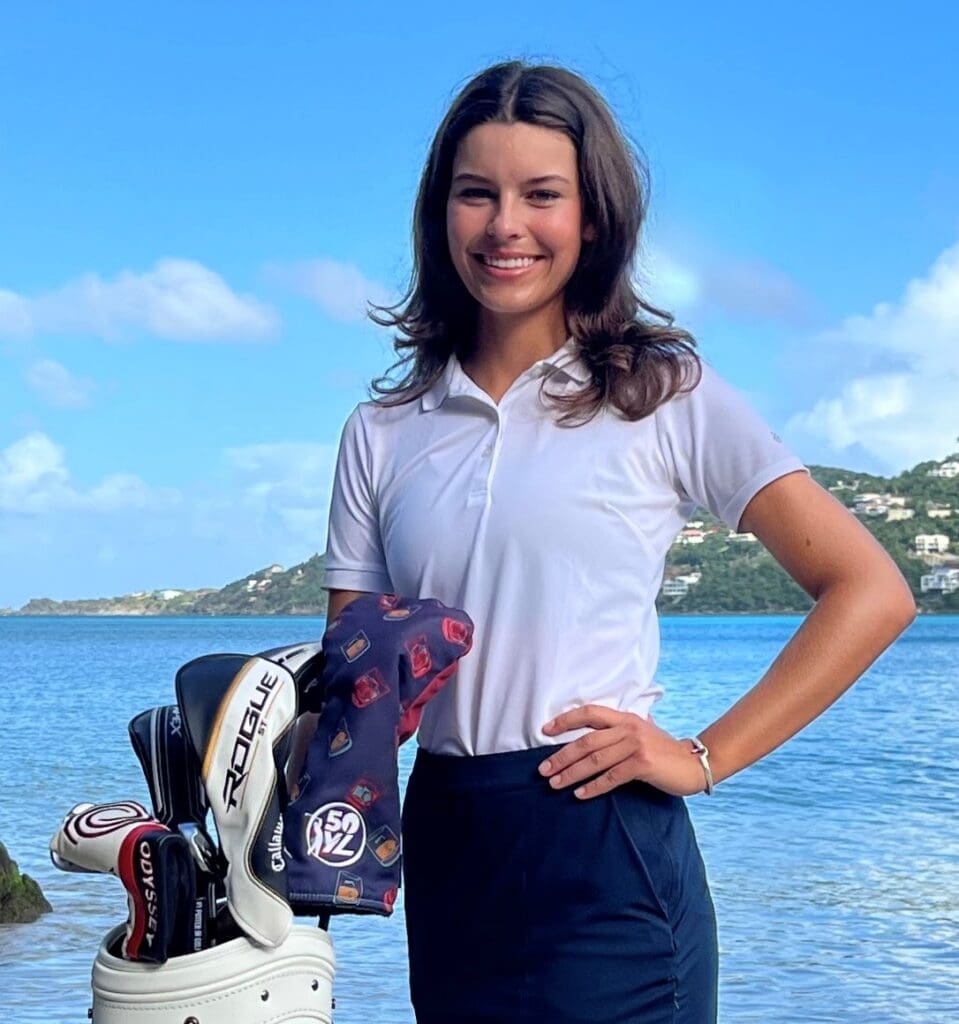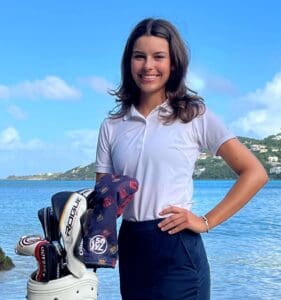 Professional golfer Alexandra Swayne is excited to team up with the USVI's Department of Tourism in 2023 as an official ambassador. Swayne will lend her prodigious talents to the beautiful Caribbean destination with digital and social media promotion, advertising, brand awareness, and brand content creation. She will bring even greater awareness to the outstanding golf courses and facilities in addition to the islands' natural beauty.
Joseph Boschulte, the commissioner of the USVI's Department of Tourism, said, "We are delighted to have Alexandra on board as one of our official ambassadors. Her vivaciousness and natural leadership will help the USVI shine as a golf destination for all ages and talents. Alexandra will participate in events, advertising campaigns, marketing and promotional materials, live streams and interviews, and events all the while showcasing the islands' natural beauty and culture."
Swayne took up golf at age 14 as part of the U.S. Virgin Islands' prestigious Golf Federation's Junior Program. Then, just eight days after celebrating her 21st birthday, Swayne qualified for her first U.S. Women's Open by shooting 3-under-par 141 in Atlanta.
This rising and energetic pro joined the Ladies European Tour in 2022, but she always likes to return to the U.S. Virgin Islands where she conducts youth golf clinics and practices her game. "Promoting USVI is such a great opportunity for me as I can pair my love of my hometown and its gorgeous courses (there are four on USVI) with what I love to do — and that is to play golf."
This year will be exciting for the USVI. Already the editors of Conde Nast Traveler put the USVI at the top of its Best Places to Go in 2023, citing the islands' new hotels, resort openings, the national park and Carnival festivals. Also, in 2022, Conde Nast Traveler ranked the USVI in its prestigious Readers' Choice Awards as the Best Islands in the World.
Joseph Boschulte said the USVI's new brand campaign, "Naturally in Rhythm," inspires visitors to experience the diverse culture, natural wonders, and beautiful hotels and golf courses of the USVI. Golfing aficionados can imagine escaping the stresses of a city lifestyle to green expanses and white dunes, imagine tasting the USVI's unique cuisine, imagine experiencing the powdery beaches or swimming in the pristine waters.
"The USVI's golf courses include the Buccaneer Golf Resort, the Carambola and the Reef Club on St. Croix, and the Herman E. Golf Course on St. Thomas. The well-known Mahogany Run Golf Course on St. Thomas remains closed after the hurricane in 2017.