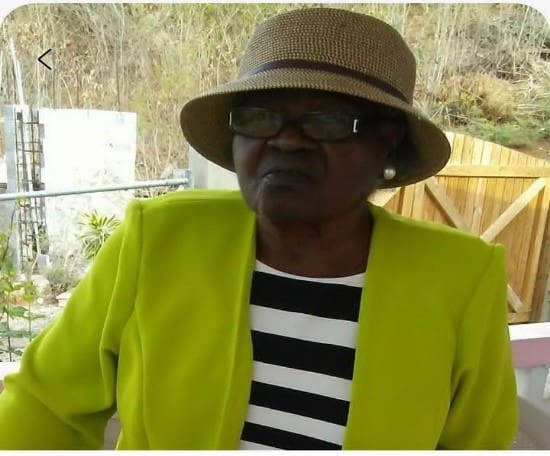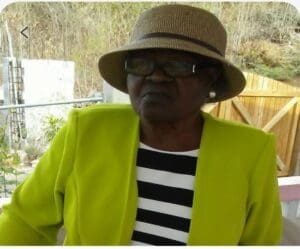 Myrtle Vanholten died on Dec. 16, 2022.
She is survived by her daughter, Sandra M. Julien; son, Dino M. VanHolten; grandson, Jahlyn Williams; adopted daughter, Vernarine Isaac; brothers: Cardin Gumbs and Ira Gumbs; sisters: Agnes Benjamin, Genvie Daniel, Rosemery Saunders and Wyomie  Johnson; and nieces: Vernice, Tessa, Charmaine, Sacha, Marsha, Deserie, Kira and Sheron Gumbs, Chaleta Browne, Sophia Niles, Michele Brandy, Waveney Hanley, Arthurine, Catherine and Florence Bassue, Tammy and Seana Benjamin, and Karen Gumbs.
She is also survived by nephews: Earl, Calvin, Jervin, Randey, Shawn, Gary, Ricky, Elvis and Philmore Gumbs, Peter Huggins, Alister Niles, Melford and Laris James, Everette, Alford, Keith and Bubby Bassue, Paul and Sean Gumbs, Collis and Chad Benjamin; special niece, Tasha Gumbs; brother-in-law, Ivan Hanley; and sisters-in-law: Doris Tavernier-Gumbs, Luna Frett, Thelma Gumbs, Cheryl Gumbs and Lydia Bassue.
Other survivors include special cousins: Chenicka Henry, Onicka Joseph, Bernadette Vanterpool and Marie Vanterpool; special friends: Jhoy Caines, the Paiewonsky and Cassinelli family, James Nisbitt and family, Desmond Hoge, Gilbert Smith, Linda Todman, Pastor Cherylann and family, Z.O.E. Ministries and Prayer Group, Elder Kadmiel Fenton, Sister Ira Penn, Sister Veronica Chateram, Pastor Alfred Manuel, Sister Gweneth Manuel, Hildred Cornelius and Enid Davis; and friends: Rev. Dwane Casus and family, James family, Lanns family, Margaret James, Carolie James and family.
The viewing will be held from 9-10 a.m., followed by a funeral service at 10 a.m., Monday, Jan. 9, at Z.O.E Ministries (Zion Assembly). Interment will be at Western Cemetery No. 3.
Funeral arrangements are by Turnbull's Funeral Home and Crematory Services.