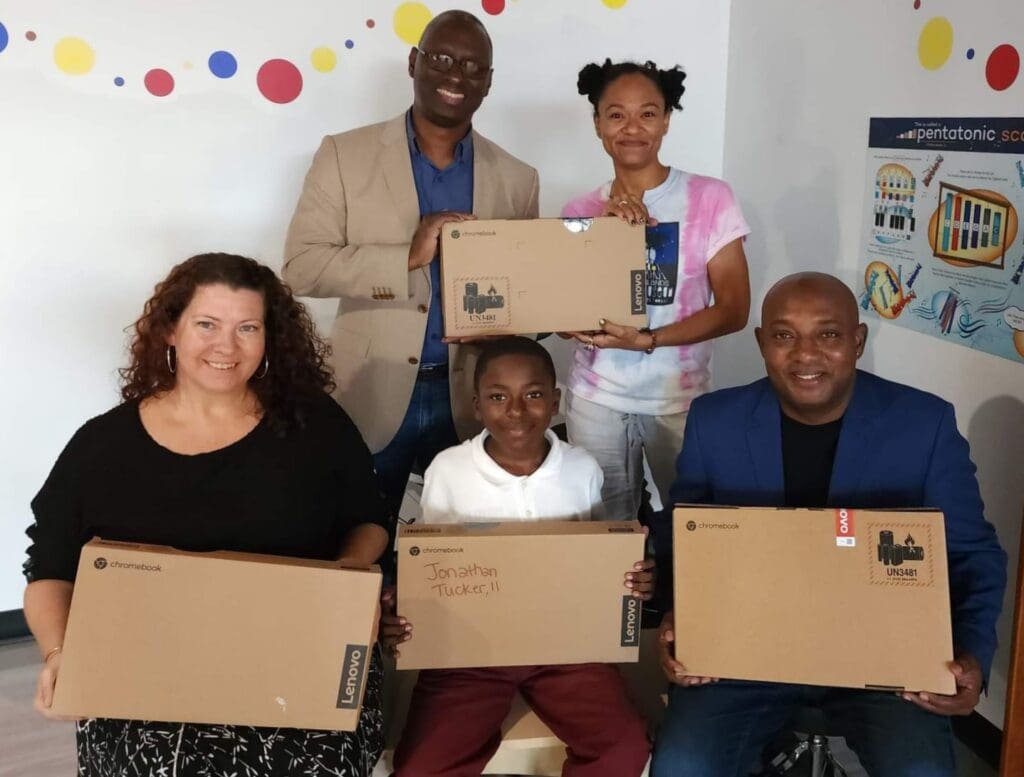 The VI Children's Museum and Rotary Club of St. Thomas II thank the students and parents that participated in the USVI BreakBeatCode Hackathon. Because of an amazing Google team and eight coaches from the USVI who learned the BreakBeatCode curriculum, over 20 children, ages 12-17, got the opportunity to learn to create their own beats on a computer.
The event was organized by Chantel Hoheb of the Virgin Islands Children's Museum; Calvin Pinney, Estelle Williams from Google; and Cletis Clendinen and Jonathan Tucker, members of Rotary Club of St. Thomas II.
"We had a great group of UVI students sent to us by the RTPark to volunteer," said Hoheb. "I would like to thank Rex Cazaubon III, Sulaiman Donaie, Akyem Prince, Shaynoah Bedford, Jedell Titus, Christopher Richardson, Peter Jean-Baptiste, Langley Shazor, DJ Siege, Esther Shimanovich, Sara Smollett and Nii Kotey who assisted all the way from Ghana. It was great to offer a workshop for teenagers as the museum's exhibits are mainly curated for a younger audience."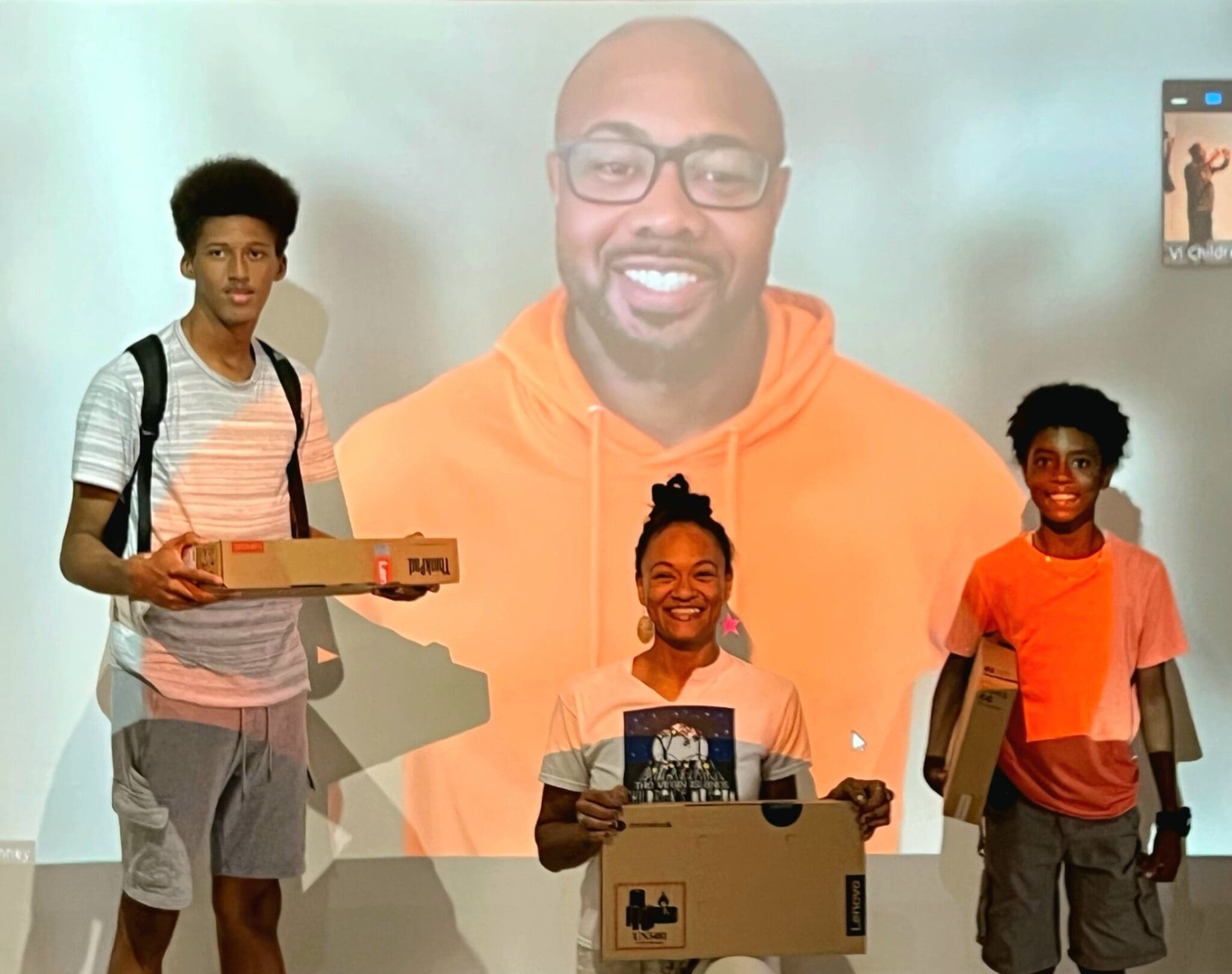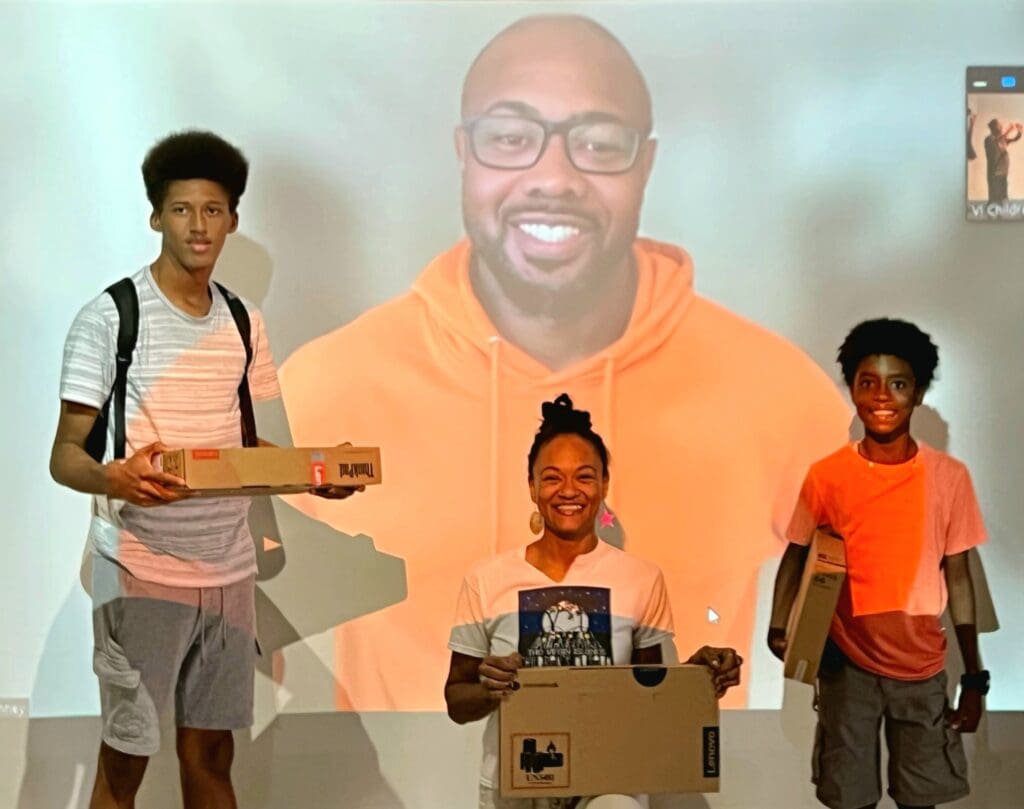 The USVI BreakBeatCode Hackathon was a one-day virtual workshop at which students learned how to make beats using Python software. The workshop was held on Google Meet where students and coaches were divided into groups. Each group first learned the basics of creating a beat in EarSketch and then created a team beat that they submitted for scoring.
Hackathon panelists — Dion Parson, Malvern Gumbs, Andrea Russell and A Plus — shared their knowledge of the music industry with our registrants and then voted on 1st, 2nd and 3rd place beats. The first-place winners were awarded Chromebooks donated by Rotary II, and one hour of studio time with Malvern Gumbs of Spectrum Band. The 2nd and 3rd place winners received tablets also donated by the Rotary Club of St. Thomas II.
First-place winners: Gabriell Prophete, Luis Torres (STX) and Jaden Richardson
Second-place winners: Kolin Sammy, Malique Morton (STX) and Ethan Leroy
Third-place winners: Macario Morton (STX), Mensah Jacobs, Shalliek Wright Jr. and Jonathan Ellis Tucker Jr.
Cheryl George-Chance, then president of The Rotary Club of St. Thomas II, said, "We made youth service a priority this year for Rotary because Virgin Islands youth is our single most viable investment into our future.  Therefore, we must seize every opportunity to prepare our young people for a world that requires them to think, comprehend and participate willingly as citizens who wish to shape our society.  This partnership initiative with the VI Children's Museum is a step in the right direction."
Visit the VI Children's Museum website at www.vichildrensmuseum.org and follow it on Facebook and Instagram (@vichildrensmuseum) to look out for future workshops and fun educational activities for Virgin Islands youth.