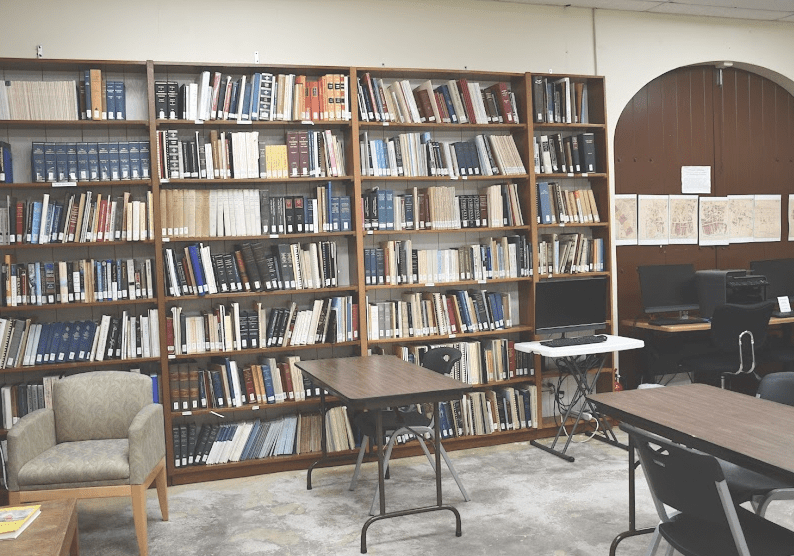 Virgin Islands nonprofits have a new chance to become more effective with help from a service that matches groups with skilled volunteers who help them improve their performance. Up to seven new slots are available for the Catchafire consulting program, according to local program coordinators.
Catchafire is an online program that matches nonprofits with skilled professionals to help them identify organizational weak spots through short-term projects and then work to improve them. The expert-matching program came to the Virgin Islands in 2018 and hosted its first cohort in 2019.
Nationwide in 2020, Catchafire matched more than 3,500 nonprofits with pro bono consultants; together, they completed 13,000 augmentation projects, according to Catchafire's annual report.
The Community Foundation of the Virgin Islands hosts the program locally. Foundation officials said their partnership between the Community Foundation of the Virgin Islands and Catchafire began in 2018, with the first cohort forming the following year.
Sean Liphard, a communications manager for the foundation, recently told the Source about a new round of efforts pairing nonprofits with consultants for 2022. "This is the third cohort," Liphard said.
So far, 58 of the 65 available spots are filled, leaving room for seven more organizations to participate. Since the first cohort in the Virgin Islands began teaming with consultant volunteers, 66 local nonprofits have completed 397 projects and calls through Catchafire.
"Initially, we invited about 150 nonprofits to participate," Liphard said. "Now we're at our (current) cohort and we've narrowed it down to the organizations that are active and are using (Catchafire)."
The vital nature of support for nonprofits was expressed in a publication released by local coordinator, the Community Foundation of the Virgin Islands. "… [M]any nonprofits lack the resources to complete important work in areas such as marketing and communications, finance and operations, and human resources, leaving them without the necessary expertise and capacity to achieve their desired impact," the publication said.
Among the most-requested types of help noted by a community foundation report called "Understanding and Supporting USVI Organizations" are help with brochure graphic design, branding, creating donor request letters and website design.
Among the nonprofits that have benefitted the most are the Caribbean Genealogy Library, Sing St. John, the Virgin Island's Children's Museum, and Lutheran Social Services. But one group said the consultant matchup may have been good for others but not for them.
"We did a few projects with them, but then we didn't use them again," said Christie Payne, communications director at My Brother's Workshop. "It was harder for us to work with people from off island … But I know so many people benefitted from working with them."
In apparent recognition of distance as a hindrance, organizers began recruiting expert volunteers within the territory. Calls for local expertise were circulated in printed publications and postings for volunteers have appeared on the Department of Labor's website.
My Brother's Workshop was one of the nonprofits that stepped up their community service after the 2017 storms by setting up feeding stations for emergency workers and those without power or shelter. Both Payne and Deanna James, directors at the St. Croix Community Foundation, spoke about the value of nonprofits as first responders immediately after disaster strikes.
"The nonprofit world and the private sector world were able to bridge the gap because we were able to move quickly and effectively," Payne said.
On St. Croix, James gave a different view on the importance of fortifying nonprofits. Because there is no municipal government in the Virgin Islands, there's a layer of social services that doesn't exist.
That's where nonprofits step in, James said. The foundation director said she based her opinion on years of working and building relationships with agencies on the big island.
And while nonprofit organizations address a range of social wants and needs, all are eligible to join the latest Catchafire cohort, Liphard said, providing they meet some criteria. "They have to be a nonprofit registered locally with 501c3 status, fiscally sponsored, or a church," Liphard said.
Those qualifying groups who think they can benefit from the web-based expertise can obtain an application to join the new cohort at the following link: https://cfvi.co/CatchafireApp. Those who want to find out more can email questions to general.info@cfvi.net.
Editor's Note: A total of 66 local nonprofits have completed 397 projects and calls through Catchafire. A previous version of this story mistakenly said it was 697 projects.