This summer's influx of sargassum, which has threatened water and energy production on St. Croix, has provoked the government to consider how it can best protect the people who have to deal with its clean-up and disposal.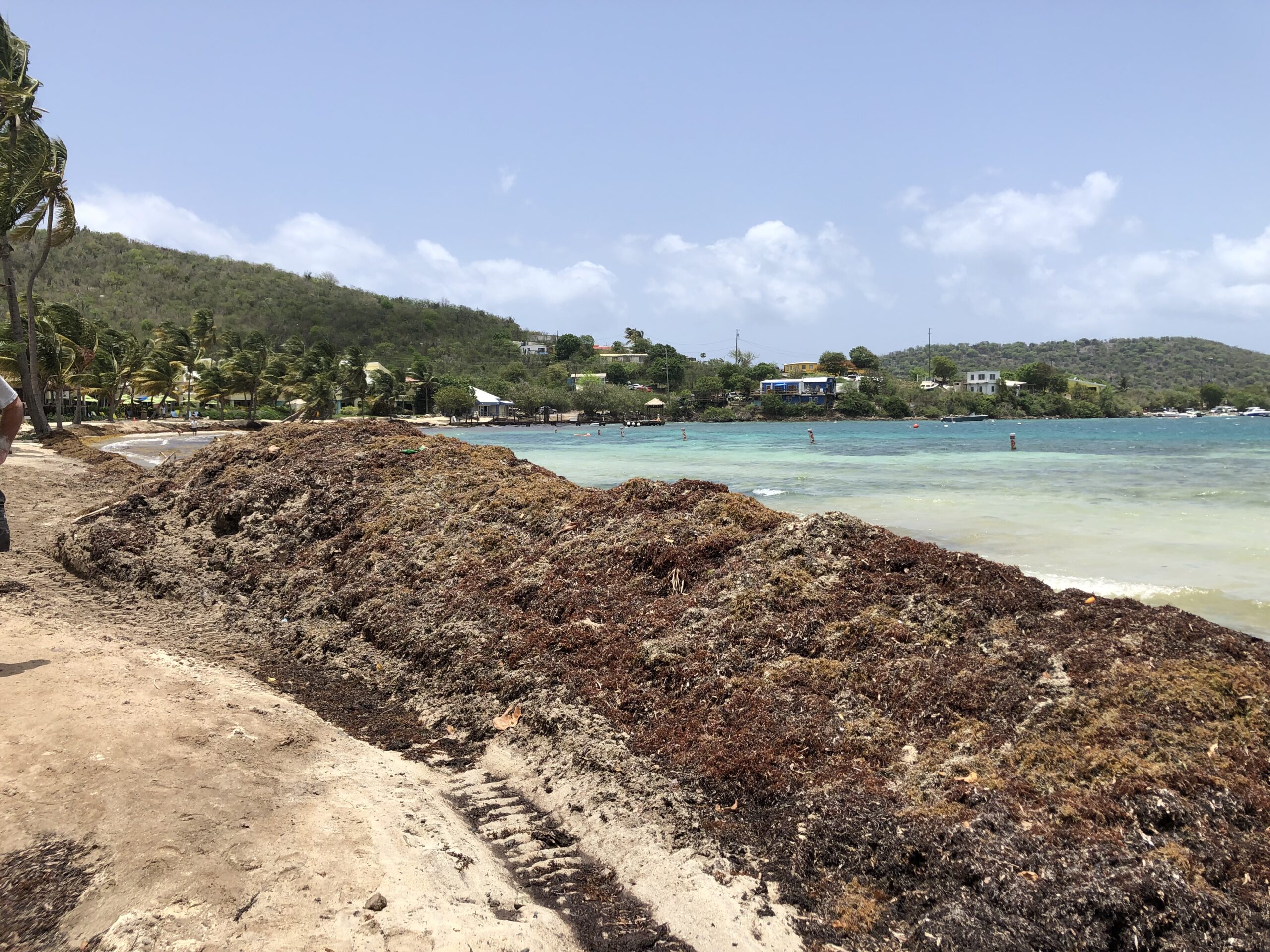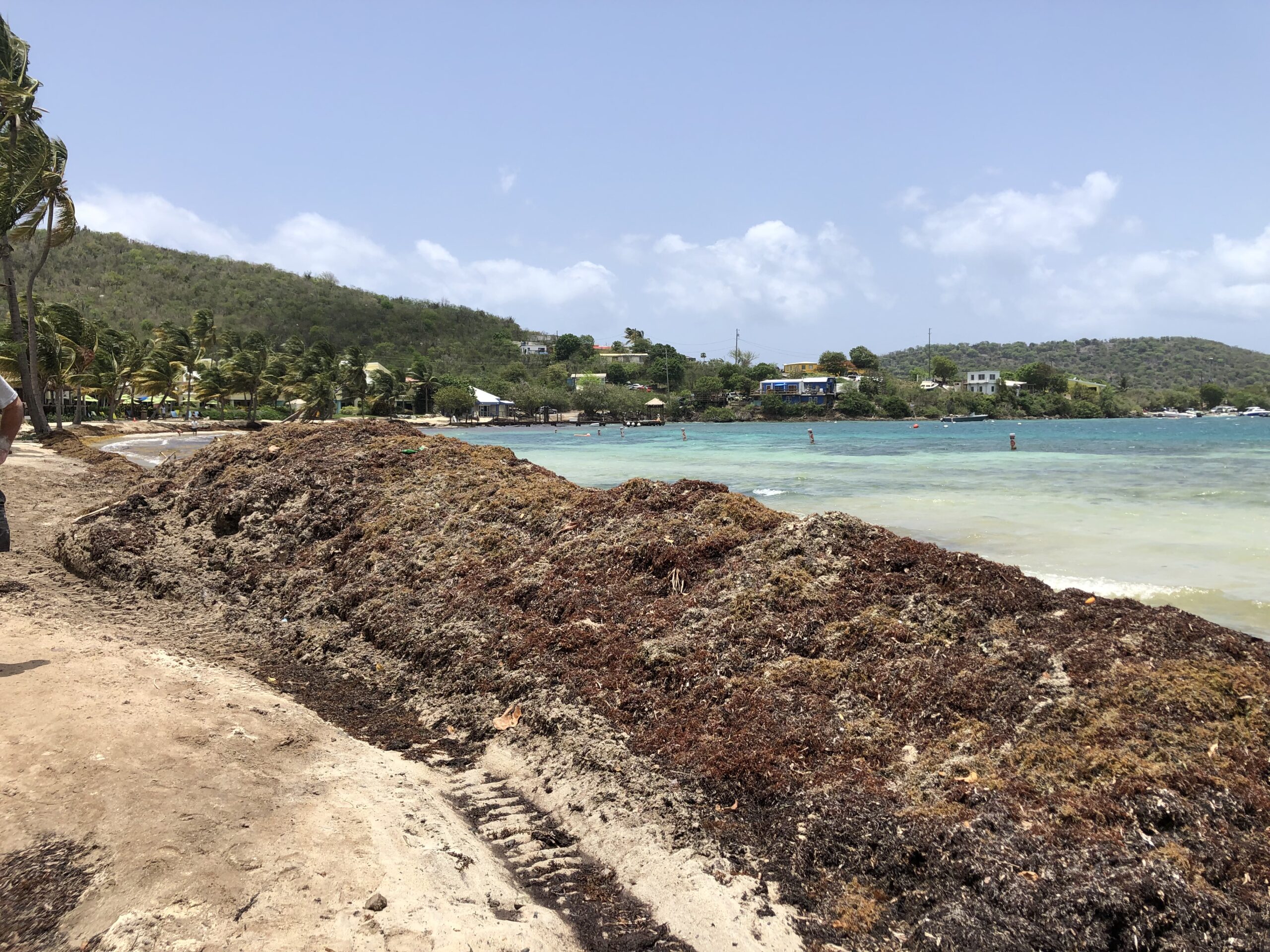 In a Labor Department webinar Monday, officials from various departments and agencies discussed the need for training and for personal protection equipment for workers.
Giant floating mats of the seaweed have been washing up on V.I. shores throughout the territory, rotting on its beaches, and releasing noxious odors and toxic fumes every summer since 2011 (with the exception of 2013).
For many years the problem was felt most acutely by hotels that had to foot the bill for sargassum removal and by the Bovoni and Anguilla landfills that had to make room for it.
When currents shifted this year's influx towards the Water and Power Authority's Estate Richmond plant on St. Croix, Gov. Albert Bryan Jr. declared a state of emergency, and the federal government has been assisting in removing sargassum before it can clog intakes and disrupt desalinated water production.
Dean Andrews, the director of Labor's Division of Occupational Safety and Health, said it was the current situation with sargassum and the state of emergency that prompted the department to hold the webinar. Dubbed "Operating Safely in a Sargassum Environment," the hour-long session is part of this week's OSHA events marking national "Safe and Sound Week."
The main concern with decomposing seaweed is the potential hazard from the hydrogen sulfide gas (H2S) and the ammonia (NH3) that it releases, Andrews said.
It also can contain relatively small amounts of arsenic, cadmium, and other heavy metals, according to various sources.
The hydrogen sulfide produces the characteristic "rotten egg" stench. Exposure can cause a variety of relatively mild symptoms, including eye irritation and short-term breathing difficulty, which can be more serious for individuals with underlying breathing problems.
Long-term exposure and/or exposure to high levels of the chemicals (10 parts per million is considered safe) can lead to more serious symptoms such as impaired coordination, dizziness, loss of consciousness, respiratory arrest, and cardiac arrest.
In extreme cases, when the ppm is over 50 for NH3 or over 100 for H2S, a person may be unable to detect the sulfur odor any longer. The so-called "olfactory fatigue effect" may be temporary. But in rare cases, exposure can lead to a loss of smell.
"The stuff can be fatal," Andrews said, but only in unusually high concentrations, and there was no suggestion that the influx is anywhere near that potency. Current levels are below the safe ceiling of 10 ppm, he said.
Discussion revealed that the actual work on the project didn't begin until three weeks after the emergency was declared but that 360 cubic yards of sargassum has already been removed, and another thousand cubic yards will be going soon.
"We're pulling it out of the water," Andrews said. It's going to the Anguilla landfill where "we're spreading it six inches (deep) or less."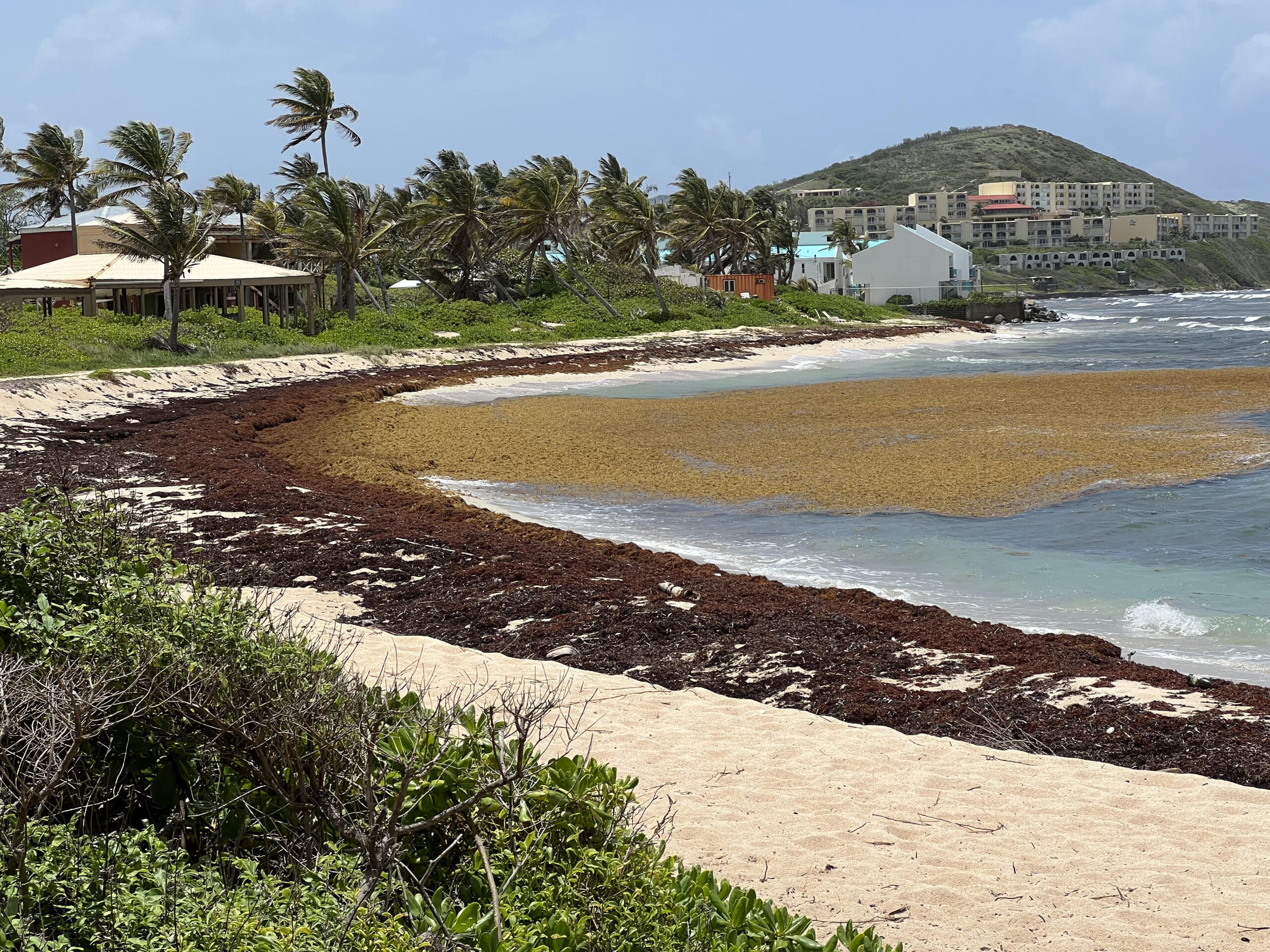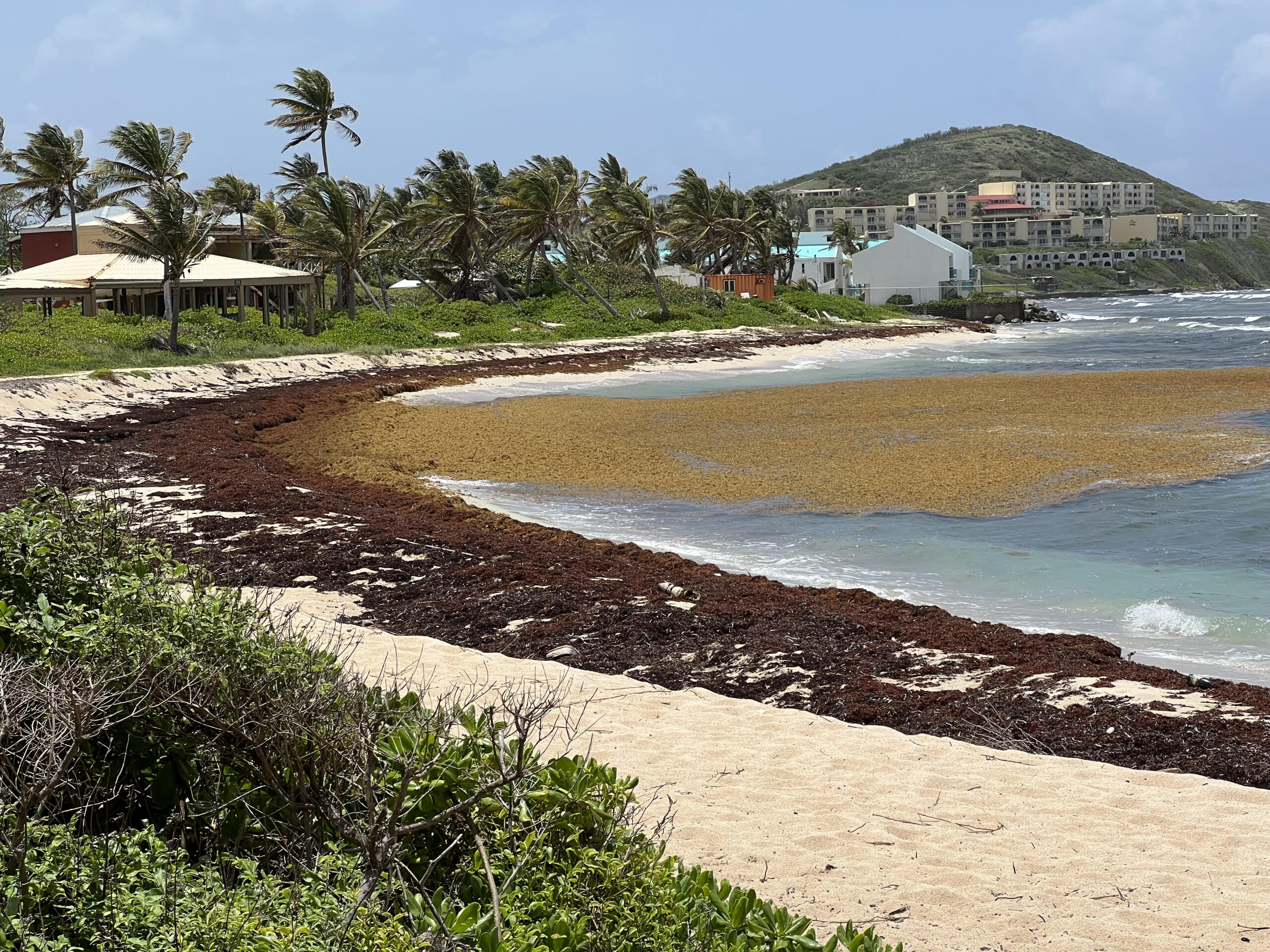 Much of the session was devoted to the topic of protective gear for workers who must handle sargassum. There was general agreement that the government needs to provide personal protection equipment, but exactly what that might entail was uncertain. It could be confined to hats, gloves, and boots or include things like monitors for toxic gas or oxygen masks.
Andrews urged the officials to look within their individual agencies and departments for employees who have knowledge and experience related to the same type of hazards sargassum can present and make use of their expertise.
"We're learning a lot from this (event)," he said. "It should help with planning for the next influx."