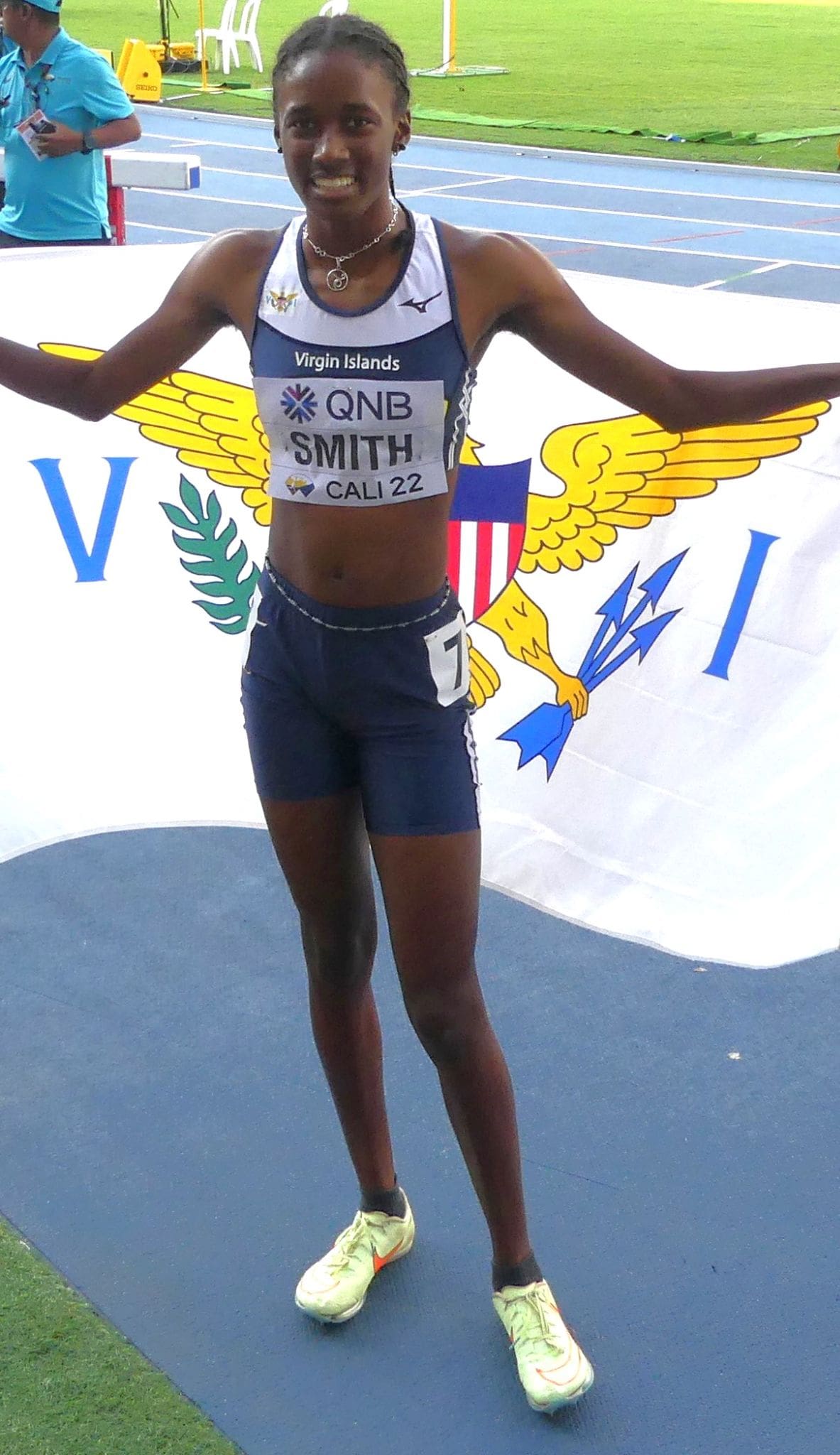 Michelle Smith represented the U.S. Virgin Islands excellently at the 19th World Athletics Under 20 Championships held in Cali, Columbia from August 1-6, according to a release from the V.I. Track and Field Federation.
Smith completed three consecutive days of competing in the 400 meter hurdles where she ran faster each day. Smith qualified automatically by being in the top two in each round of the 400 meter Hurdles. In the semifinal Smith set a New V.I. national U20 record of 57.83, which she followed up the next day by breaking the 26-year old V.I. national record with a 57.48 and placing 5th in the World. That made her the youngest Virgin Islander to ever hold a national record, and the highest finisher in a WA U20 competition.
The old national 400 meter hurdles record of 57.55 was held by Flora Hyacinth, set in 1986 in Santiago, Dominican Republic when Hyacinth was 20 years old. Hyacinth went on to represent the U.S. Virgin Islands at three Olympic Games, eight World Championships, and numerous other international events. The only other time the USVI made it to the finals at the WA U20 games was in 2010 Moncton Canada at the 13th IAAF World Junior Championships, where Allison Peter placed 7th in the final of the 200 meter.
Smith entered the competition ranked 16th in the world U20 and 4th in the world Under 18. Smith leaves the WA U20 competition ranked 5th in the world U20 and 2nd in the world Under 18. Smith was the youngest competitor at 16 years old to contest the 400m hurdles event.