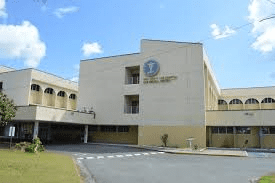 Effective June 10, the Governor Juan Luis Hospital and Medical Center (JFL) on St. Croix has reinstated patient visitation.  JFL values the importance of family and friends as part of the healing process. It is taking the necessary steps to ensure that it can safely reintroduce patient visits for the continued safety of both patients and staff.
The hospital initially developed a Visitation Policy for Patients during the pandemic based on the prevalence of COVID-19 in the community, guidance from local officials, and an internal task force.  At this time, it has relaxed visitation guidelines to allow for additional patient support.
The following are the updated "Visitor Guidelines"
Visiting hours are from 10 a.m. to 7 p.m., daily
Only one visitor is allowed at a time (some restrictions may apply at the discretion of the provider)
Face masks covering the nose and mouth are required at all times.
Hand hygiene and safe social distancing practices are encouraged.
All visitors, including those accompanying admitted patients, must show proof of vaccination or negative test within 96-hours.
Patients admitted through the Emergency Department are allowed one accompanying person. The accompanying person may assist in the admission process only. The designated visitor may accompany the patient to the Operating Room during an emergency. The accompanying person is not allowed to remain in the Operating Room during the procedure.
Patients scheduled for surgical procedures are allowed one accompanying person. The accompanying person is not allowed to remain in the operating room during the procedure.
Birthing mothers are allowed one accompanying person to remain in the room.
Pediatric COVID-19 positive patients are allowed one accompanying parent or guardian to remain in the room for the entire admission.
Adult COVID-19 positive patient visitation is only allowed in extenuating circumstances and approval of the clinical team.
Outpatient and in-patient hemodialysis has a strict "no visitation policy" within the dialysis unit at all times.
JFL also encourages family and friends to remain connected to their loved ones through virtual means, including Skype, Facetime, WhatsApp, Messenger and/ or phone.
"Studies have shown that patients heal faster and have improved outcomes when they can be supported by loved ones and family," said CEO Koch.  "While we encourage and welcome visitors of our patients, we must ensure that it is done safely and in coordination with their plan of care and with the wishes of the patient.  We will continue to monitor the COVID-19 landscape within our hospital and community.
"Additionally, we will continue to make informed decisions regarding patient visitation.  Many thanks to each member of our staff for their continued dedication to our facility and to our vision of transforming lives through quality healthcare," Koch said.
If there are any concerns pertaining to visitation, please contact the Patient Advocate Department at 778-6311, ext. 2396, or send an email to patientadvocate@jflusvi.org.
Please remit any questions or comments to Douglas Koch, FACHE, at ceo@jflusvi.org