Schneider Regional Medical Center, the Community Foundation of the Virgin Islands, community members, family, and friends honored Maria Isabel Rodriguez with a plaque ceremony on Tuesday. A plaque was installed on the Charaf Family Heliport to commemorate the late helicopter pilot's legacy and her numerous contributions to the community of the Virgin Islands.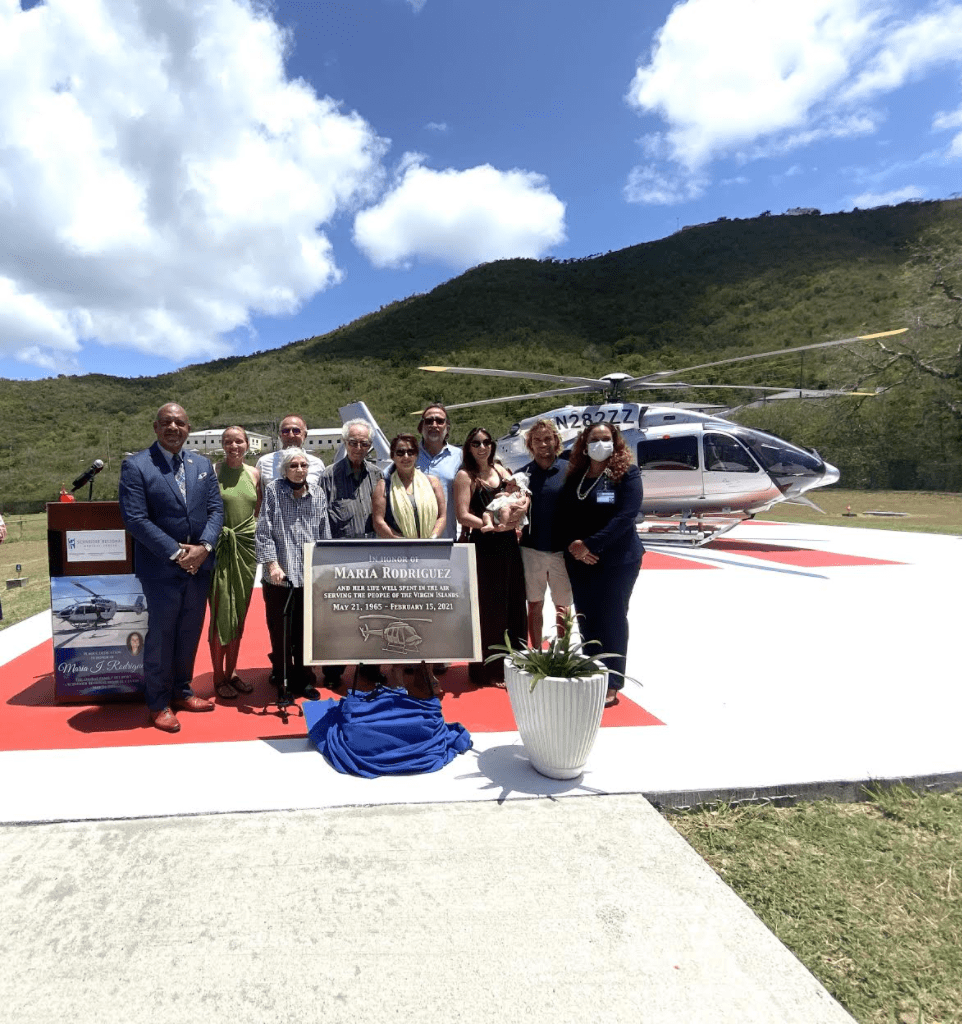 "Maria was recognized as a highly-skilled and well-respected pilot," said Tina Comissiong, chief executive officer of Schneider Regional Medical Center. "She demonstrated her commitment to service above self by providing airlifts, food drops, and evacuation services for many patients and others in this community, which she called home for over 20 years. Undoubtedly, Maria left an indelible impression on the many lives she touched."
Comissiong continued, "This heliport plays a very important role for our organization. It is our main location. When patients are evacuated in an emergency, they are medically evacuated from this site, so it is really critical for our Virgin Islanders after a response to a storm or other major event. We are grateful for Maria's service and for her commitment to our hospital and to our community. It is our honor to dedicate this plaque to forever memorialize her and her contributions."
Many were in mourning following the untimely passing of Rodriguez and a family of three on Feb. 15, 2021. She set a wonderful example as a mother, wife, friend, and member of the community. She was recognized in 2017 for flying humanitarian flights in the aftermath of Category 5 hurricanes, Irma and Maria. For 20 years, her business, The Caribbean Buzz, has been an essential component in ensuring that patients at SRMC and members of the surrounding community have had access to air transportation and evacuation services.
Through the Charaf Family Fund, Ricardo J. and Josefina Pasarell Charaf donated the Charaf Heliport to SRMC at the Community Foundation of the Virgin Islands in 2006. The goal was to improve the emergency and trauma care services at SRMC.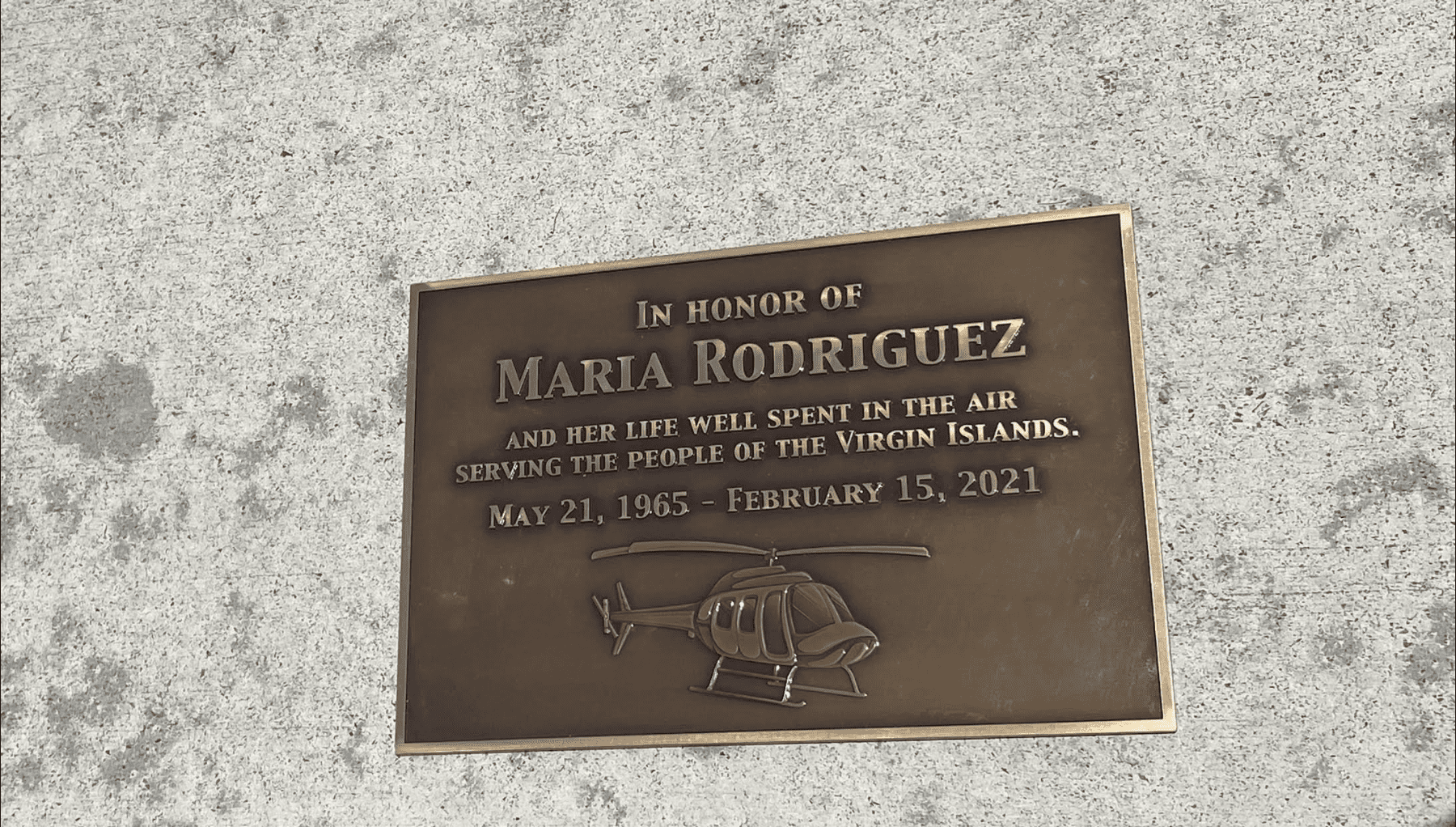 In 2017, she flew former President Barack Obama and First Lady Michelle Obama to the British Virgin Islands. Rodriguez was also named Pilot of the Year by the Helicopter Association International on Dec. 11, 2018. She received HAI's Salute to Excellence Appareo Pilot of the Year Award.
In remembrance of his and Maria's friendship, Lt. Gov. Tregenza Roach said, "Her impact on this community really will be internal. She was a vital instrument of help and good work. Maria, in my experience, was adored. She didn't speak a lot, she had a lot of good ideas, but she was a woman of action. She gets things done."