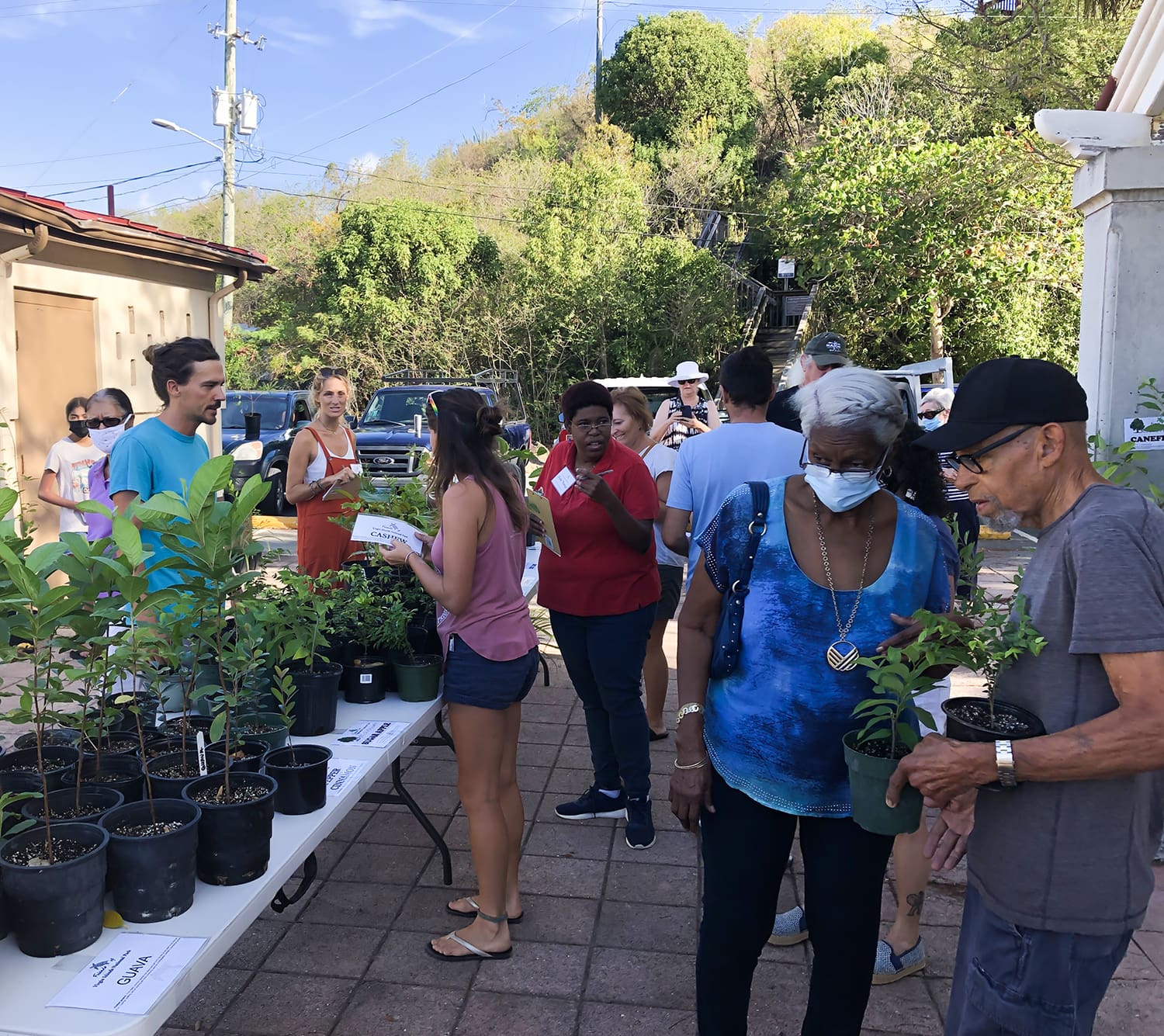 On Wednesday morning, April 20, the Friends of the Virgin Islands National Park on St. John attracted an enthusiastic crowd for their Earth Day-related plant and tree giveaway. The first giveaway was held in 2020, and the event was initiated to help local families replace some of their trees that were blown away by the 2017 storms.
The fruit-bearing trees are by far the most popular. Many people love to grow their own food, even though island conditions can be quite challenging. For the last few years, I have saved my Sugar Apple and Soursop seeds to sprout and have raised seedlings to share with my neighbors at this event and at the Unitarian Universalist Fellowship's annual plant celebration ceremony.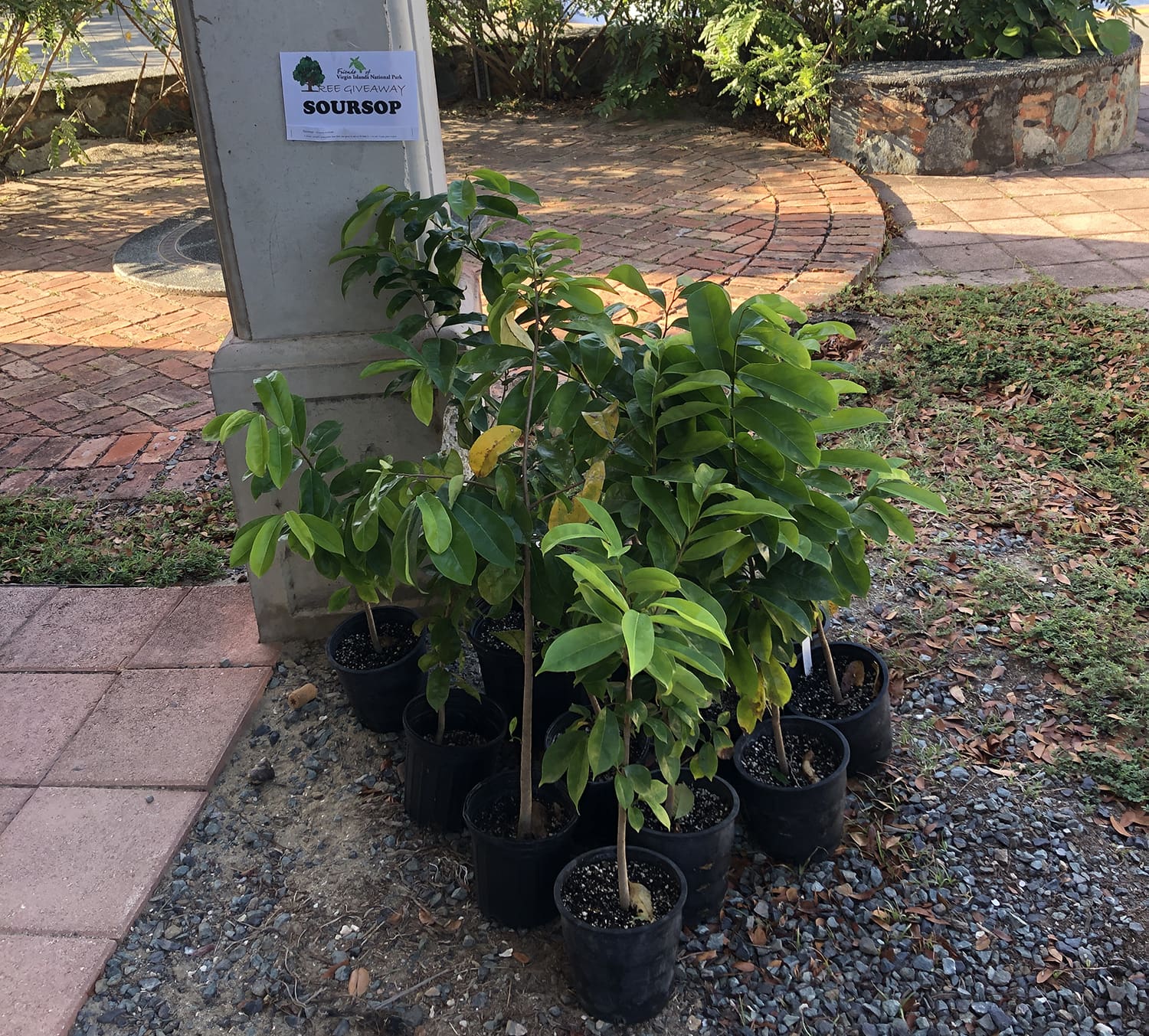 I have recently been considering some ideas, including from Indigenous writer and botanist Robin Wall Kimmerer, about feeling kinship with trees rather than viewing them as commodities – and how that perspective would benefit us, as well as the survival of all forms of life on the planet.
Kimmerer points out that in some Indigenous languages, the word for plants means 'the ones who take care of us.' They are, after all, the ultimate source of almost all our food and the only ones capable of photosynthesis.
It is an intriguing perspective, but I am not sure we are ready to treat trees as other beings with their own sorts of intelligence rather than as objects for our use or disposal. It is difficult to give up the feeling that we are entitled to dominion over nature and to recognize plants and trees as fellow creatures with their own wisdom, experience, and entitlements.
Still, kinship is not always based on genetic ties, though we do share many genes with plants. We may have parental feelings as we raise trees from seeds, proud when they grow up to be beautiful and successful. Or we may be neighbors, sharing our common joy in good weather and spring rains or distress at being battered by autumn hurricanes.
Or we might have a complex transactional relationship like I have with the Sugar Apple tree in my yard: "I take care of you, and you give me some of your fruit, and after I have eaten it, I plant your seeds, and pass seedlings along to my friends and neighbors, spreading your genes and offspring all over the island.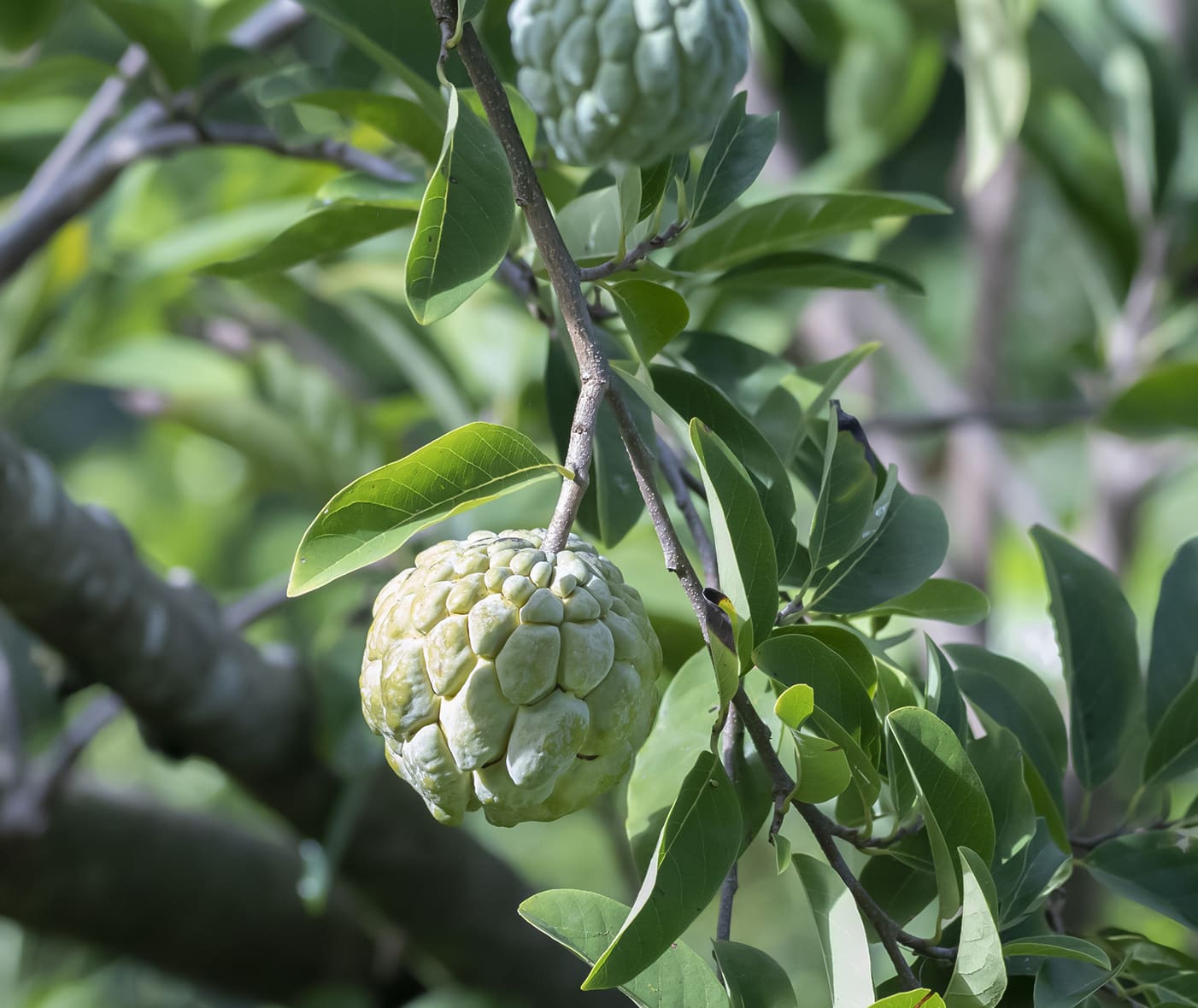 We mostly value trees for the products and services they provide. Because Sugar Apples and Soursop trees have tasty fruit, I want to grow more of them. Yet, from one perspective, it might seem like they are manipulating me based on my fondness for sweets. I have been serving them as a seed disperser, and propagator like the birds do. We definitely have a reciprocal relationship of sorts.
Meanwhile, the Rat Apple trees by my house don't offer fruit that appeals to me and don't seem to want anything from me except to be left alone. They were on the property before I came and mostly have no trouble taking care of themselves and their seedlings.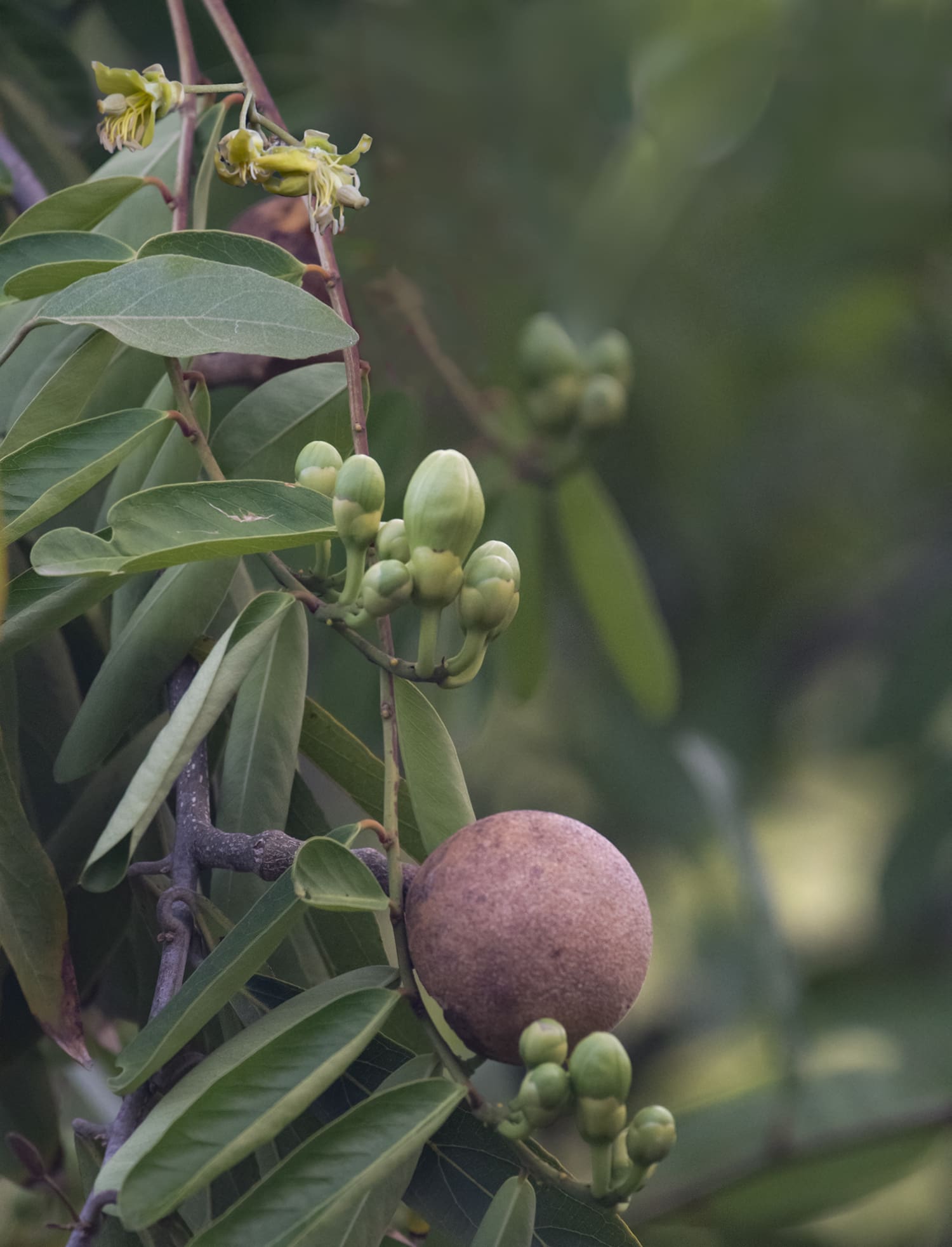 What value do these trees have? Maybe negative value if fruits rats come too close to the house. But now that I have learned to recognize the Rat Apple trees, I have actually come to respect them, to some extent, as welcome companions on the land. Learning the names of the trees, even if the local names are not very flattering, definitely creates a form of recognition.
The Friends of the VI National Park group has established a plant nursery across the road from Cinnamon Bay, where they have been raising native trees, as well as some of the popular fruit trees that were just given away.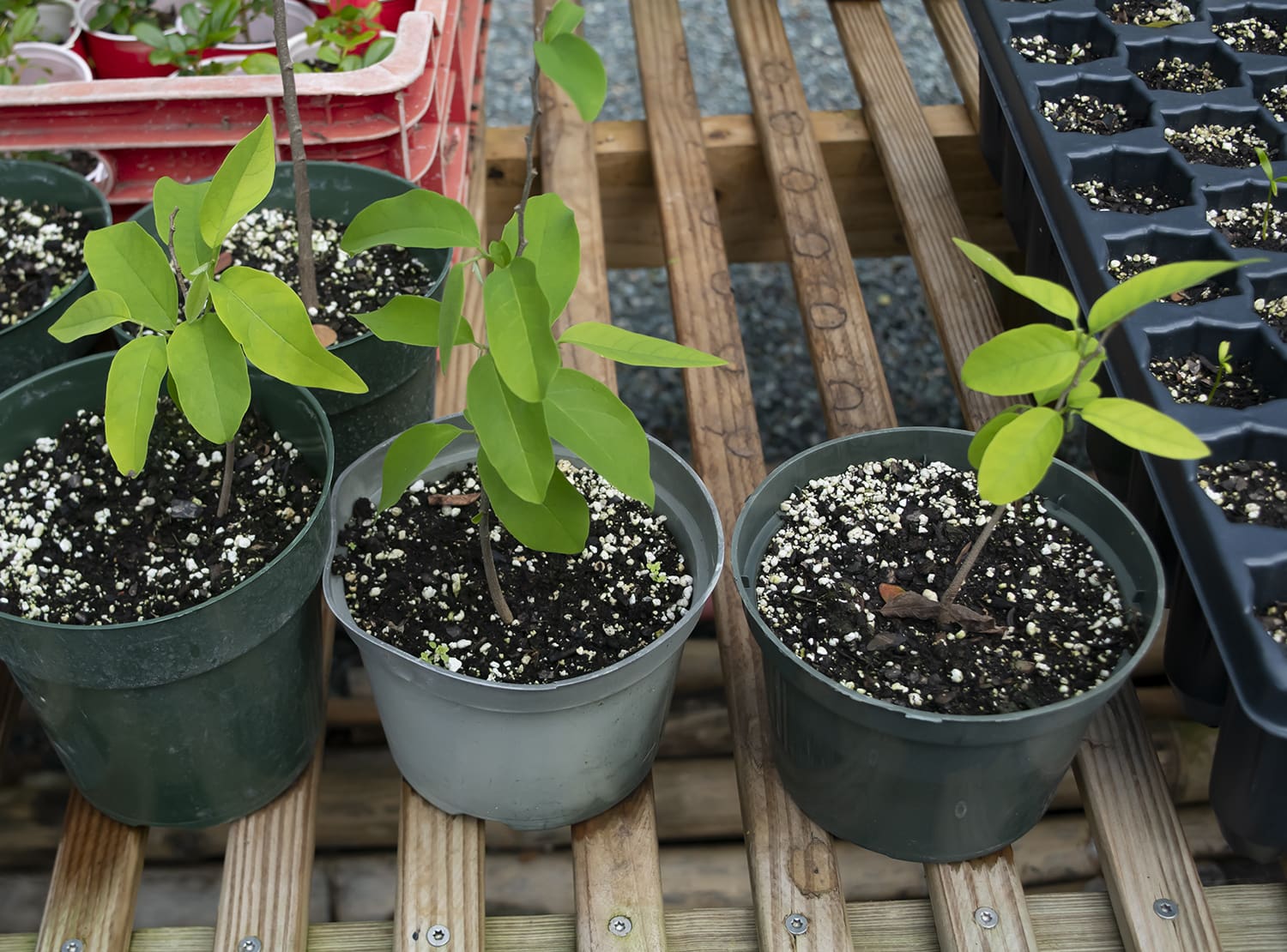 Some of the native trees are being planted along the National Park shorelines to replace vegetation lost in the storms and help prevent further erosion. Other seedlings are being raised to preserve species that have been on the island for many generations and now need some help with propagation and survival before their names and contributions are forgotten.
Perhaps in the future, those trees will be able to provide needed assistance to us and our descendants. If we have a good relationship with them.
Gail Karlsson is an environmental lawyer, writer, and photographer. She is the author of The Wild Life in an Island House, plus the guide book Learning About Trees and Plants – A Project of the Unitarian Universalist Fellowship of St. John, and has just published A Birds' Guide to The Battery and New York Harbor. Follow her on Instagram @gailkarlsson and gvkarlsson.blogspot.com.