On Friday, about 10 volunteers joined Friends of the St. Croix East End Marine Park to clean Robin Bay, located on the south shore of St. Croix.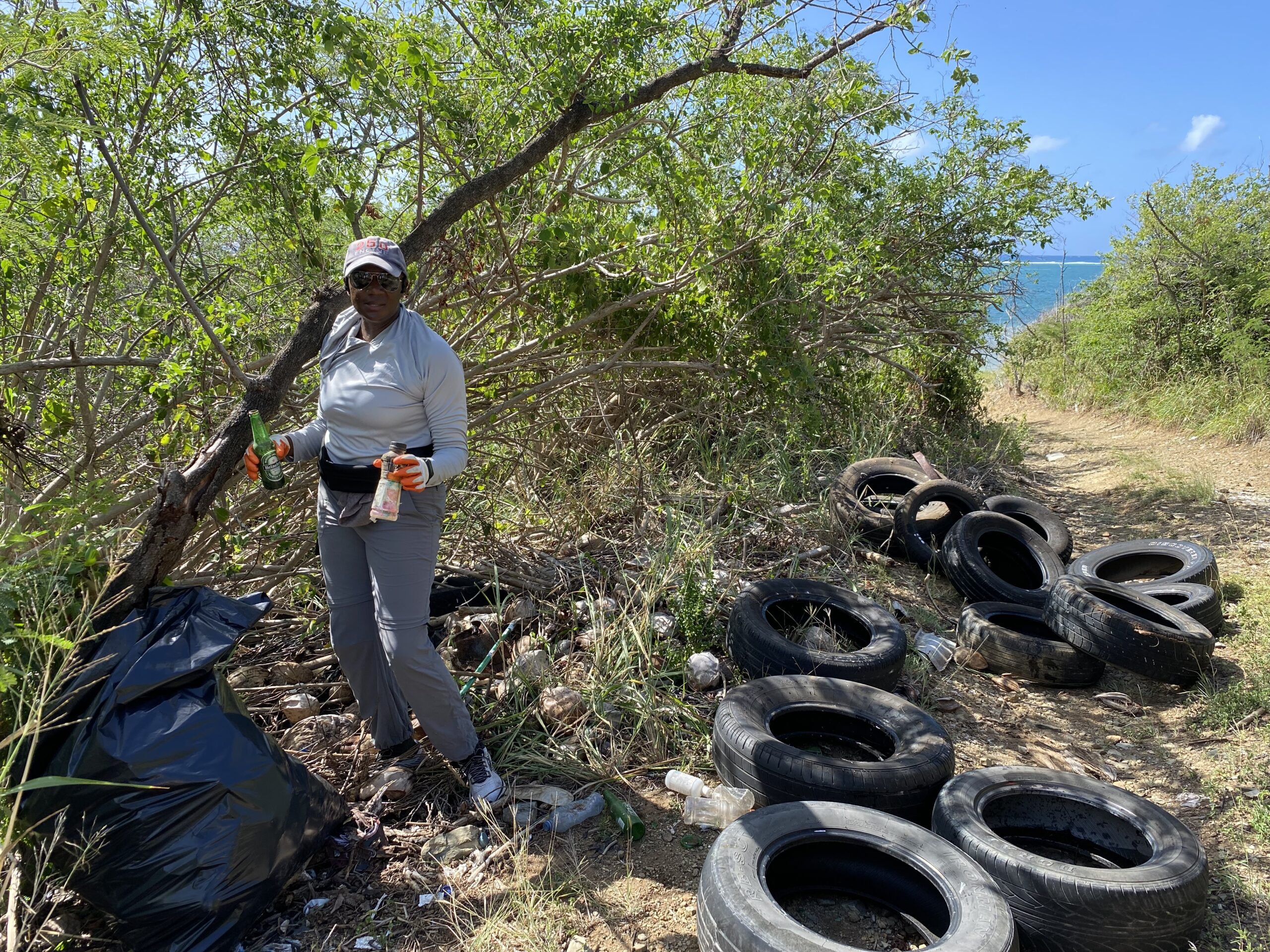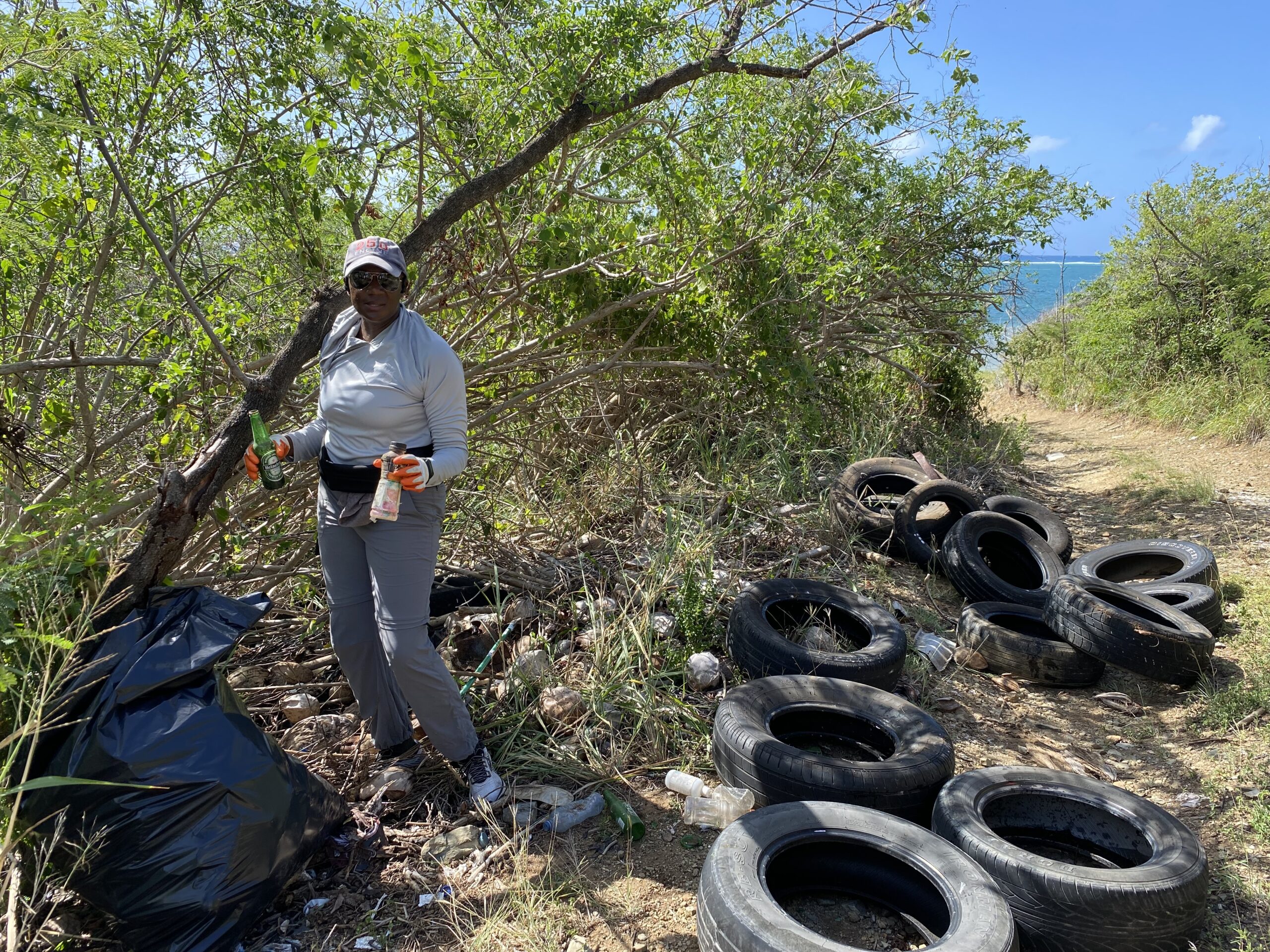 "Robin Bay, along with other east-end beaches, are so remote, and people tend to dump out here because there is nobody monitoring it," said Kelcie Troutman.
The East End Marine Park is managed by the Virgin Islands Department of Planning and Natural Resources, Coastal Zone Management, and is located just a couple of miles away from Robins Bay. The park provides an interactive space for visitors and locals to learn about our coral reefs and fishery on St. Croix.  This is not the first event that the park has organized with a mission to bring awareness to the illegal dumping occurring throughout the island.
"We see a lot of larger household trash like microwaves, stoves, computers," said Troutman. "The last cleanup, we had a lot of e-waste. There were a lot of computers and other things."
Troutman said that she suspects the heavy dumping on south shore road could be due to people not wanting to drive to the closest dumpsite in Cotton Valley, which is located more on the northeast side. "So, they come into these little alleyways and dump stuff," said Troutman.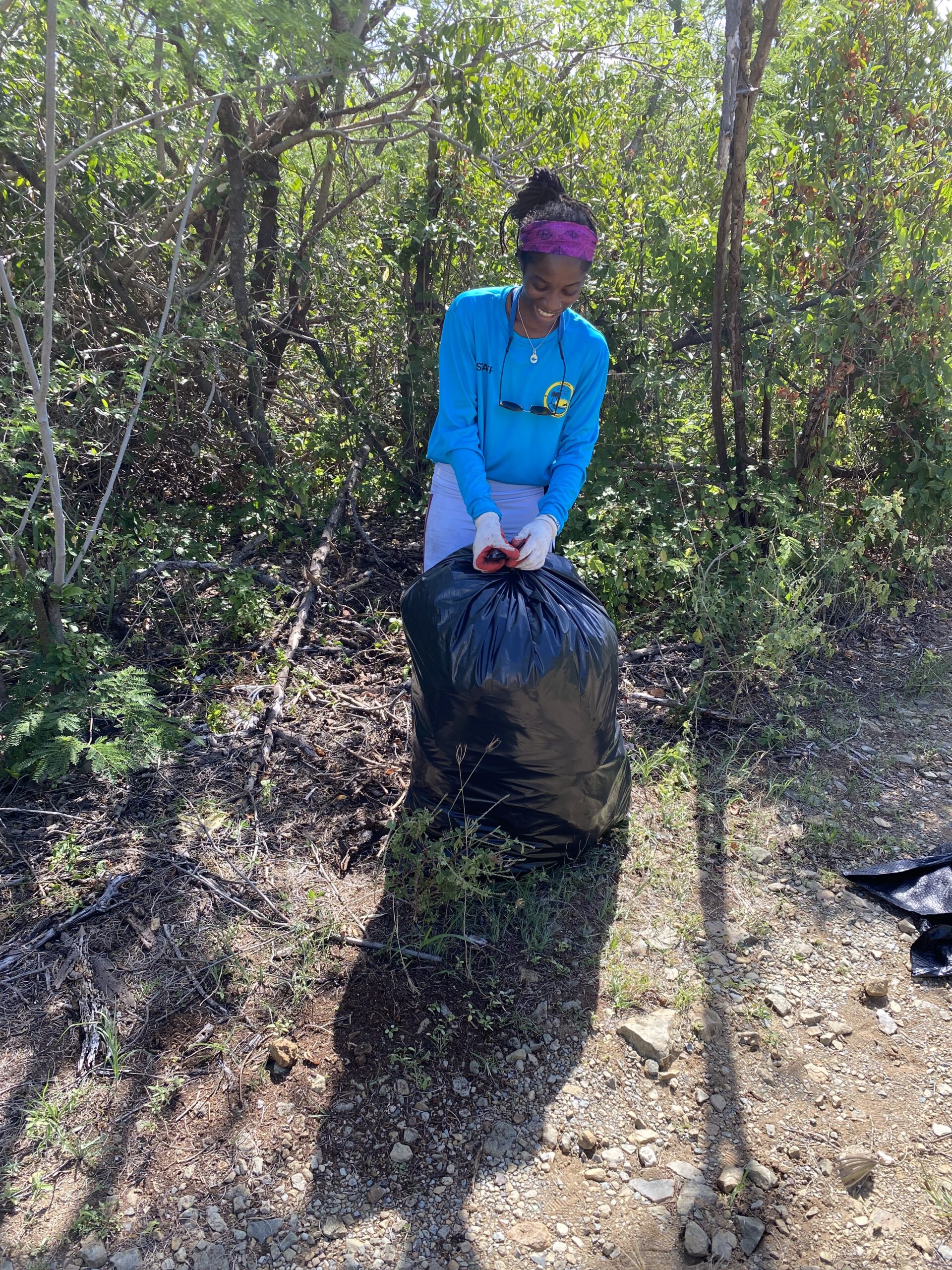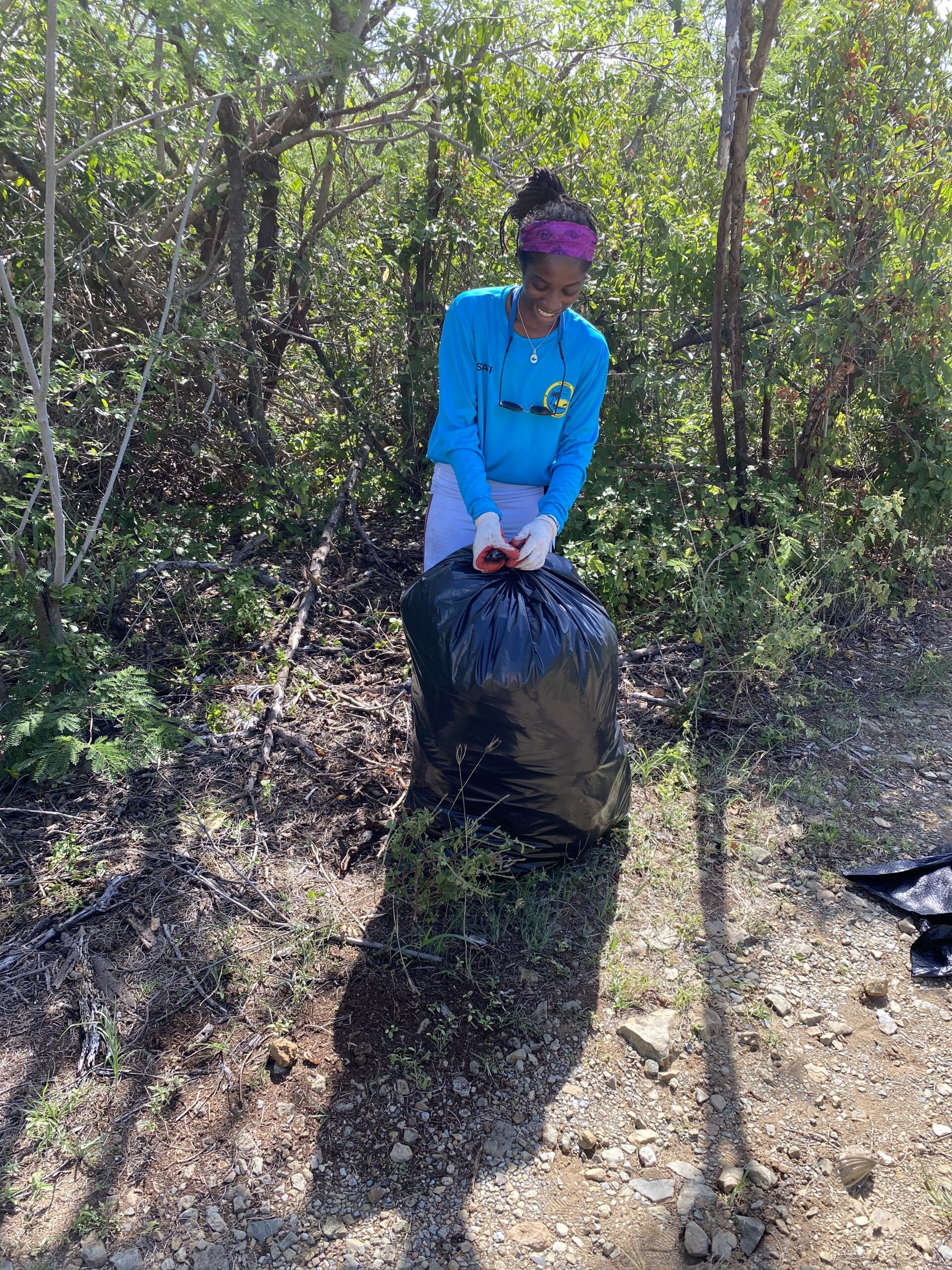 "With the parks remoteness, and it is a big area for us to monitor as the marine park staff, we call on volunteers to help us clean these access points and keep the park clean essentially."
Waste management provided the bins for free to assist with the cleanup. Troutman said that there are future plans for more beach cleanups, but more importantly, they are looking for solutions to mitigate the illegal dumping. "From planting to more signage, we are going to exhaust all avenues," said Troutman.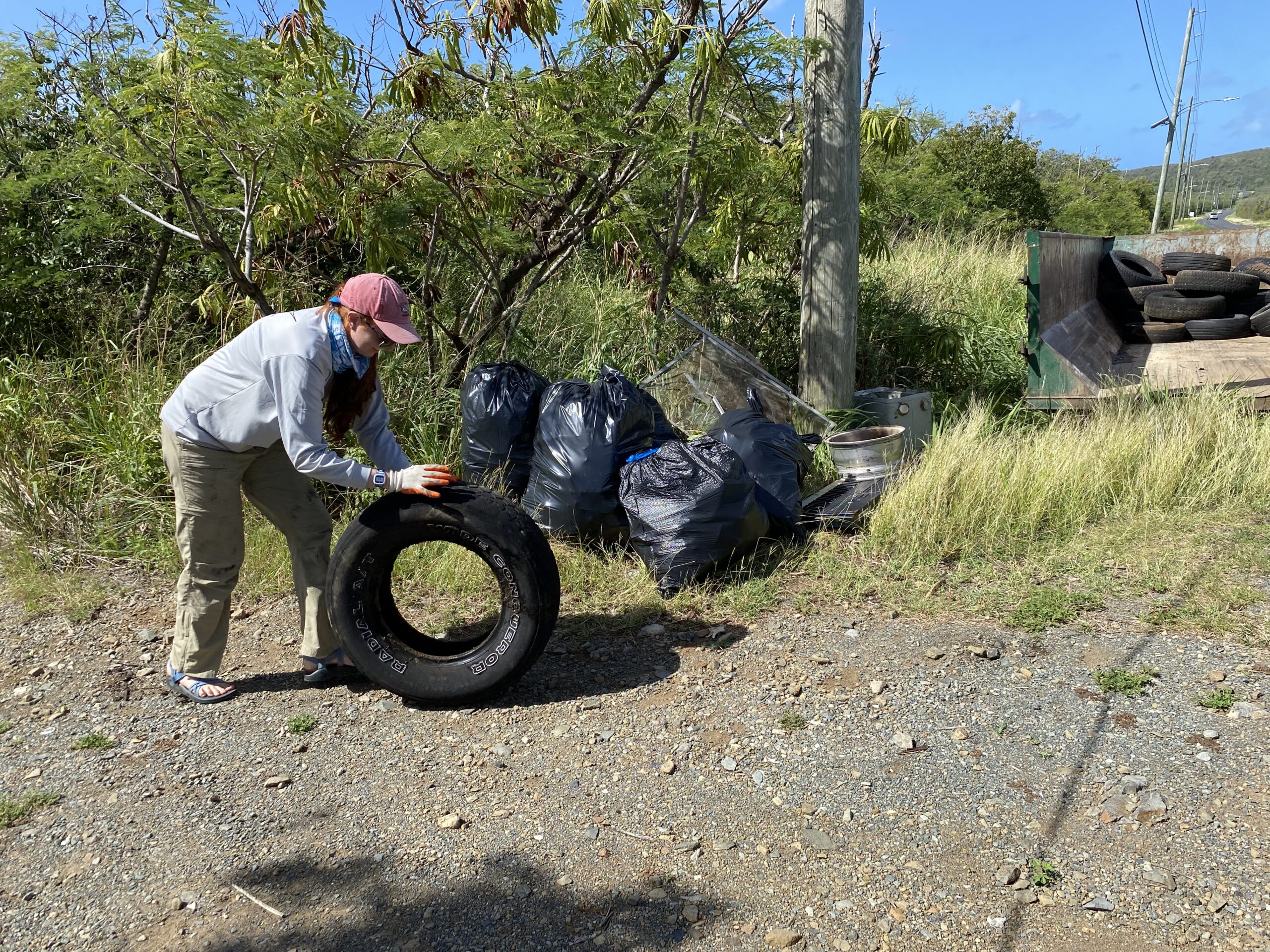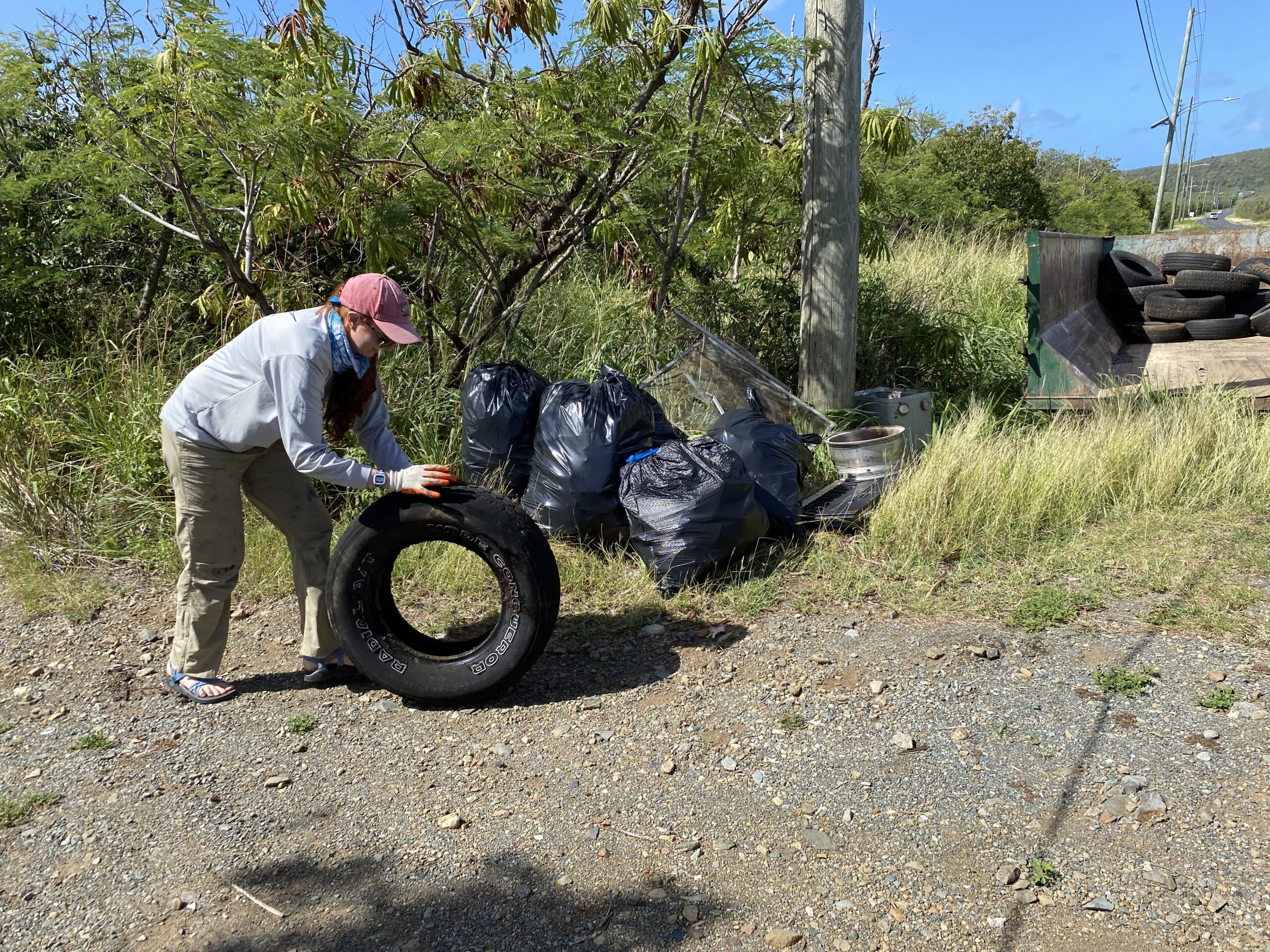 "From planting to more signage, we are going to exhaust all avenues," said Troutman.
"This is something the public needs to be aware of that is happening not only on east end beaches but all of our beaches where people come in and leave a bunch of trash."
One of the volunteers, Erin Bowman, who was rolling out quite a few tires from the cleanup site, said, "It really is unfortunate. Tires are harder to dispose of, so it kind of makes sense that those end up here. I feel like having a good place to recycle those or get rid of those would make it less so because you see it all around the island."
If you would like to stay updated with events that are occurring for the East End Marine Park, you can follow their Facebook page.