When I was asked to speak at the 340 Getting To Zero conference on HIV, my first instinct was to decline. In fact, I did decline. I'm not a public health expert and, taking the subject very seriously, didn't want to strip the microphone from someone with better information.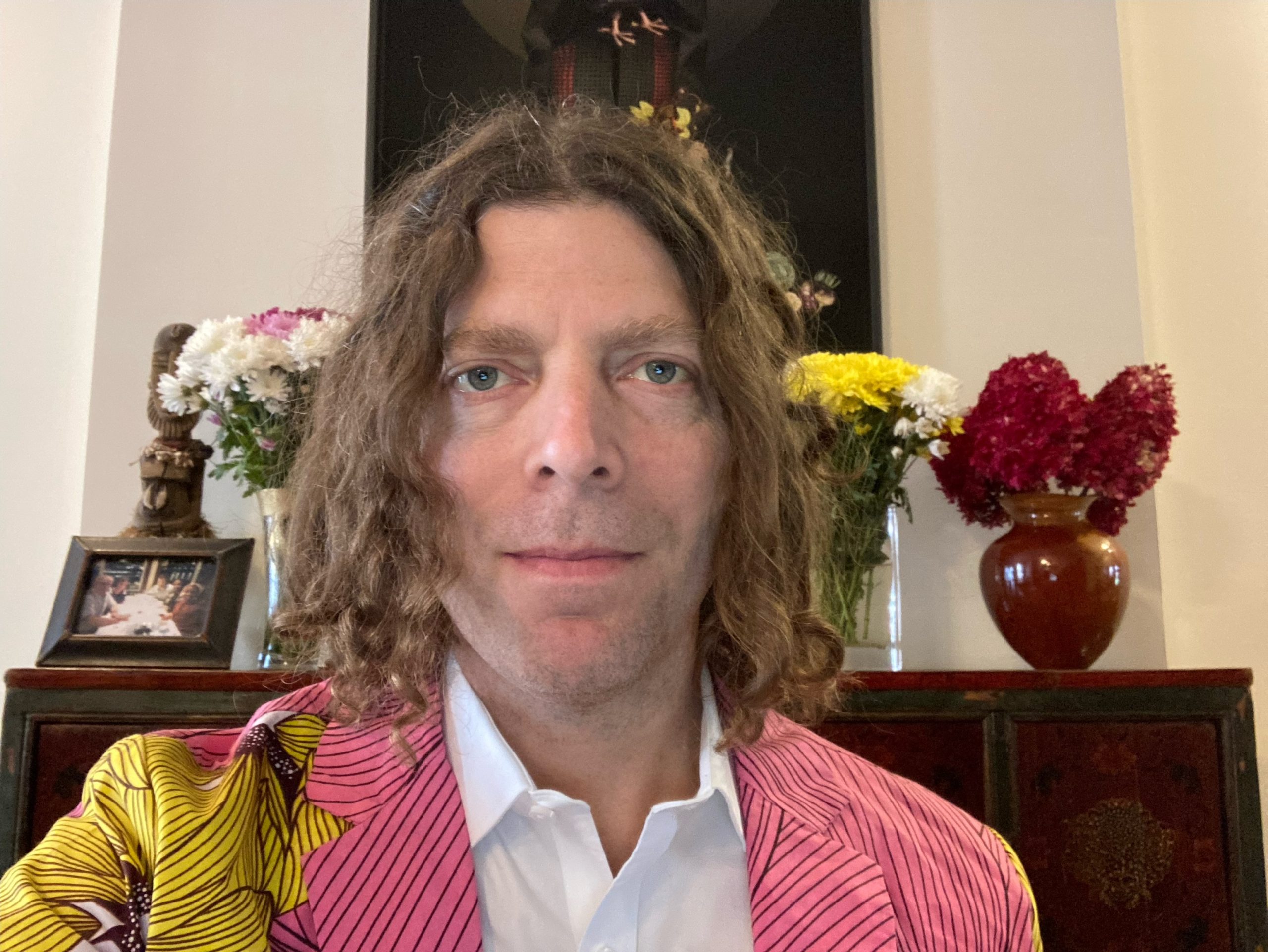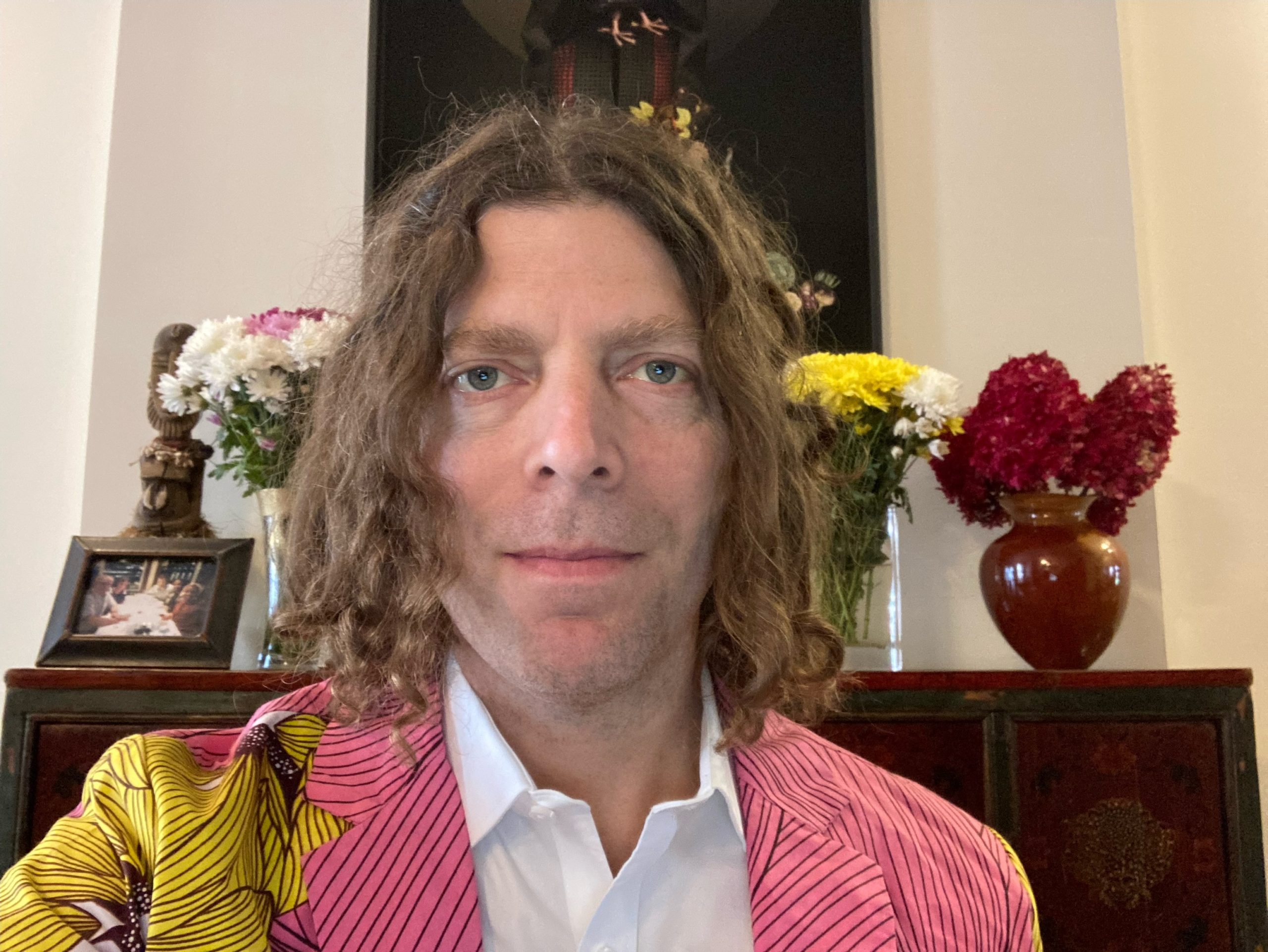 I'm also not a motivational speaker in any way. I'm a writer and certainly not a motivational writer. Like most journalists, I spend a lot of time detailing what has gone wrong: Who failed to do what; what's falling apart or being paved over, who committed what crime, and at whose expense? "Cocobey pontop'a yaws," as they say.
As a journalist I try to set my opinions aside as much as possible. I don't advocate, sugar coat, or vilify. Journalists rely on honesty and fairness in service of the public good. Journalists witness events and frame them in a way that informs our society about its own culture.
So it was a little weird to be giving my opinion on things.
I've only accepted one other such invitation. In 2017, I addressed the Caribbean Tourism Organization's State Of The Industry Conference in Grenada. I was their expert on "hipsters" tourism. I think they thought the segment was going to be something of a joke, but I gave them some hard truths: If you fail to assess your product — culture, really — things can go downhill fast. In that case, we were talking about tourism and how vanguard cultural explorers influence tastemakers, who in turn inform the vast masses — which then turns off the vanguard "hipsters" and sends them looking for new treasure.
Changing Culture
The 340 Getting To Zero HIV conference was about a different type of cultural engineering. The attendees, most public health experts, were, like a journalist, in the business of changing lives by sharing information. That information can change culture. Culture is ours up through history and also in each moment. We're free to change it in any way at any moment.
I was assured, however, I didn't need to be particularly well versed in public health initiatives or get people up on their feet clapping and chanting. So I reluctantly agreed and on Thursday joined the St. Croix meeting via video link from my home.
One of the organizers had read an editorial I'd written about the Virgin Islands' role in the trans-Atlantic slave trade. By checking records of what ships, what captain, what port, what number of human cargo was moved — cold, hard facts — we trigger our innate human empathy to vividly imagine the moments in which each of these actions happened. It's almost more recollection than imagination once you really start thinking about it. Trauma does that, even if the trauma didn't exactly happen to you.
There is always backlash, of course. "Non-apologist" apologists can't wait to point out that attitudes toward slavery were entirely different back then, pretty much globally. Still, it's hard — almost impossible — to imagine a world where something as monumentally unjust as the trans-Atlantic slave trade could be considered simply commerce.
Counting Two
I had an editor at the BVI Beacon in Tortola so many years ago who used to tell me, "If you count One, you must count Two." It was a new idiom to me, but I got her meaning. If we're going to pluck the low-hanging fruit of slavery, or Nazism, or genocidal campaigns against Indigenous people, then we must also consider how our actions will be viewed in retrospect.
If humans still exist 200 years from now and unearth records of our deeds, how proud are we going to be of what we've done? I think about that every time I take the trash out, every time I open a plastic water bottle, every time I gas up my car, every time I slather on sunscreen, which I know is toxic to the coral at the heart of the global food chain.
We think about culture too often — in my opinion — as a type of food or music, a national dress or motto. That's part of culture but more artifact. Living culture is how we react to new information. Smoking on planes used to be a cultural norm. Seatbelts? It used to be impossible to imagine entering a room in the Virgin Islands without saying "Good day." We can change our culture any time we want, for better or worse.
A friend in St. Thomas reminded me just before the conference how stigmatized HIV continues to be in the territory, how it is falsely seen as only a gay virus, and how many people hide their sexual identity for fear of social or physical harm. Even prominent and powerful people live in this fear. This strikes me as a form of bondage we can break.
The work of the people at the conference — reducing HIV infection rates to zero — is almost entirely about changing attitudes by spreading knowledge changing our sense of what's acceptable and unacceptable in our culture. And it's working.
By raising awareness and creating conversations where there was once only silence and stigma, they are saving lives. One of the points brought up was that no one needs to get HIV, and no one who has HIV needs to die of it. We have the prevention measures, and we have the medicine. What we need are more conversations normalizing prevention measures and medication.
That's editorializing, by the way. When I say, "what we need to do is …" you should harken back to me not being a public health expert. Anytime we start editorializing, we need to have a newsroom chat.
The Conversation
Here's the subject we talk about a lot in the VI Source newsroom: gun violence. We keep a grim tally of homicides in the territory, and guns feature heavily. Gun violence is exactly another place where we need to — in my opinion — normalize conversations that will save lives.
Once upon a time, parents would never dream of talking to their children about condoms. I think those conversations are pretty commonplace now. And, in my opinion, it should be no more outrageous for someone to ask their partner to not carry a gun than use a condom. It's the same conversation.
"I won't have unsafe sex with you."
"I won't share a needle with you."
"I won't be around if you carry a firearm."
I was away from the VI Source for a long time. But a few months ago, I read an article that drew me back.
When I read gunmen had raided a jewelry store in the heart of the territory's cruise tourism area — in daylight, killing a very-much innocent woman — I couldn't turn away. A little research revealed an ultra-luxury cruise ship, the Crystal Symphony, had been docked a few hundred feet away when the shots were fired.
Say what you want about the pros and cons of tourism, cruise tourism in particular, but the economic impact it has on the territory is undeniable. You can imagine the headline narrowly dodged in that terrible moment. You don't have to say "Fountain Valley" very loud around here to turn heads.
Then, to everyone's horror, it came out the suspected gunmen were children: boys, 17, with deadly weapons, murderous intent, and a half-baked get-rich-quick plan, allegedly.
Since rejoining the Source, it is an odd day when a gun-related police incident doesn't come across my desk. We're often left asking: Why does this person have an illegal gun? Is he really expecting a shootout, or is it just a cultural norm to carry an unlicensed sub-machine gun?
The other day a kid was sentenced for reckless endangerment. He was just 18. Last year, he'd been in a fight and pulled out a gun and shot at some people and thankfully didn't hit any of them.
But his poor aim isn't the point. It's that he chose to get a gun. He sought it out. He got the money to buy it or the nerve to steal it. His world, the people around him, made him feel comfortable walking around with this deadly weapon. Then, when the inevitable happened, and he was presented with a situation of conflict, he felt it socially acceptable to draw this weapon, level it at the people around him, and shoot.
We didn't use his mugshot, but I have it. I look at it sometimes. Not often, but sometimes. It's a kid. A dumb, dumb kid. He has this scolded puppy look. I don't know if I want to hug him or slap him. Both, I guess. His mugshot is kind of a mirror for me to a time when I was a dumb, dumb kid doing dumb, dumb things that my circle of friends had normalized. Thankfully gunplay was not on that list, but I suppose it could have been.
Here's just a little more editorializing before I clam up: I hope, really hope, that the techniques these HIV experts use in normalizing HIV prevention and treatment can help change our gun culture. Way too many people have illegal firearms — assault rifles — and don't seem to understand their impact. They, somehow, find it culturally acceptable.
So too do polluters dumping garbage in the ocean and burning plastics. So too do the abusive bosses and corrupt mentors that the #MeToo movement is exposing. So too do the homophobes and HIV stigmatizers these public health experts are battling against. So too did those captains and captors who profited from the trans-Atlantic slave trade. The time is always right for us to change our culture. The time was always now.
I am grateful for these public health experts' work, their dedication, their compassion, and their honesty and fairness toward the public good in helping change attitudes and behavior for the better.
Editor's note: "Cocobey pontop'a yaws" is a Virgin Islands' expression meaning problems on top of problems. Cocobey is a word for leprosy, and yaws is another disfiguring infection. Hat tip to the Virgin Islands Dictionary.