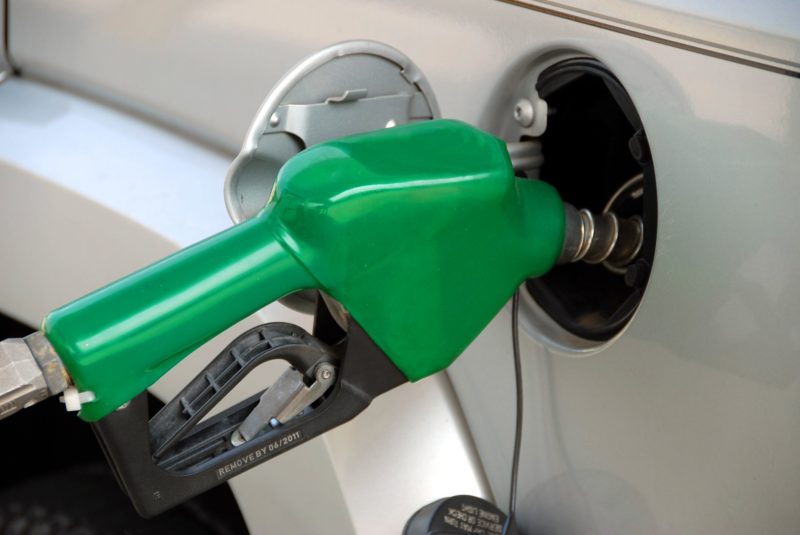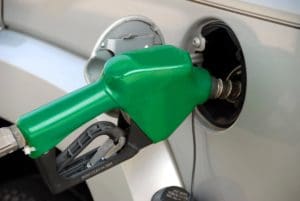 With fuel prices predicted to keep increasing through Labor Day weekend, Licensing and
Consumer Affairs officials said that conserving on gas, scaling back larger expenses like buying a car, and shopping local could help offset the cost to residents' wallets.
Within the territory, major increases in gas prices were seen Wednesday, with residents gathering Tuesday after work to grab that last full tank. While St. Croix has stayed under the $5 per gallon mark, prices on St. John increased to a little more than $5.50, and $5.99 per gallon on St. Thomas. Licensing and Consumer Affairs, which keeps track of fuel prices within the territory, had listed just the week prior a low of under $5 on St. John and St. Thomas and under $4 on St. Croix.
Nationally, Wednesday's average was about $4 per gallon, according to most major news outlets.
St. Thomas-St. John has the steeper increase because fuel is trucked in from Puerto Rico on tanks, resulting in a pass-through on shipping costs from wholesalers, according to Department of Licensing and Consumer Affairs Commissioner Richard Evangelista, who hosted a public town hall for residents Wednesday to address escalating prices. The good news, he added, is that the agency received a business license application from a company interested in bunkering fuel from the Limetree Bay storage facility operated by Gulf Oil.
Having the facility on St. Croix is what keeps the prices low for that district, Evangelista said.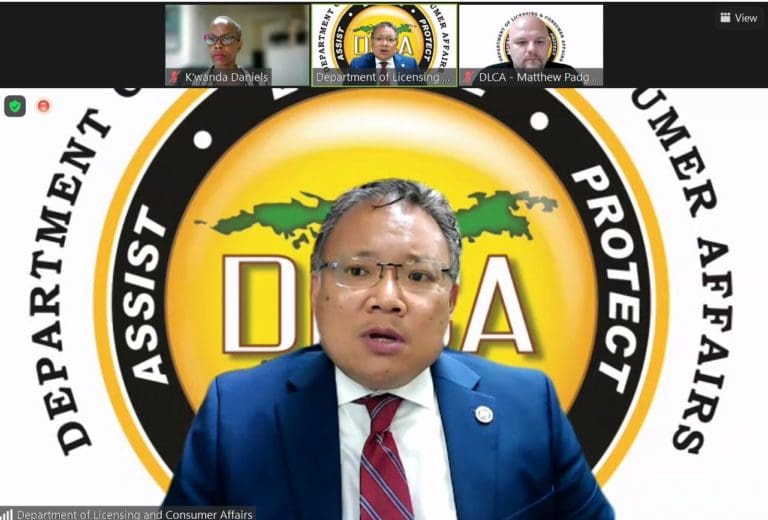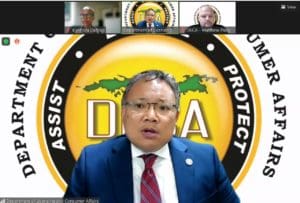 "There really is no huge facility on St. Thomas-St. John to hold fuel," he explained. "One or two of the wholesalers might have a terminal, but it is not large." Added to that is a higher cost of doing business within the district, which Evangelista said is further compounded by the fact that a number of the St. Thomas-St. John stations have higher mortgages or are leased and not owned, compared to more family-owned stations on St. Croix with lower overhead costs.
Licensing and Consumer Affairs continues to monitor increases for gouging – including monitoring the businesses' overall expenses and profits – but if they are consistent both locally and even regionally, officials said the best thing for consumers to do is cut back, carpool and make use of stations where the prices are more affordable. Licensing and Consumer Affairs will continue to make local rack rates available weekly on its website for comparisons, Evangelista said.
Officials added that the higher cost of energy is passed along in some part to any goods imported or trucked in. Shopping local and supporting smaller businesses and farms is also a good way to get more bang for your buck, they said.