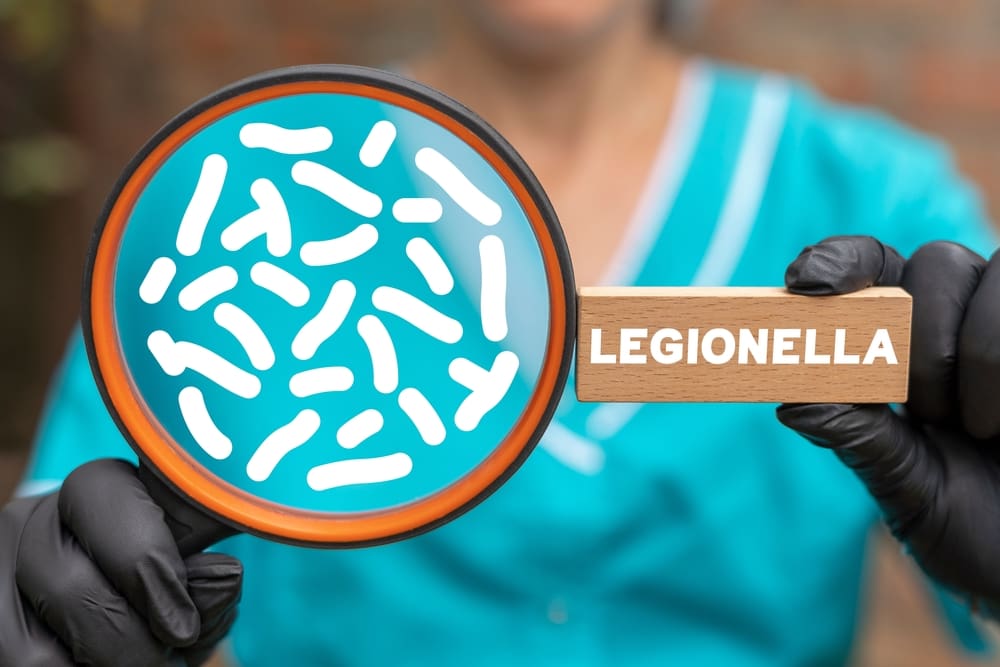 The V.I. Health Department is warning residents to regularly clean and disinfect their cisterns, showerheads, tank water heaters, and hot tubs after detecting Legionnaires' disease on St. Thomas and St. Croix.
Legionnaires' disease, a type of severe pneumonia, is caused by breathing in tiny droplets of water containing Legionella bacteria, the department said in a press release Friday. It can be fatal if not treated promptly, according to the Centers for Disease Control.
The Health Department did not disclose how many people have fallen ill or where they contracted the disease.
Symptoms of the disease, which are treated with antibiotics, include a cough, muscle aches, fever, shortness of breath, and headache. If you develop pneumonia symptoms and may have been exposed to Legionella, see a doctor right away, the department said.
"Be sure to mention if you have used a hot tub, spent any nights away from home, or stayed in a hospital the last two weeks," the release stated.
While outbreaks of the disease are typically associated with large or complex water systems like those found in hospitals, hotels, and cruise ships, the most likely sources of infection in the U.S. Virgin Islands are water used for showering, cooling towers, decorative fountains, and hot tubs, the department said.
Home and car air conditioning units do not use water to cool the air, so they are not a risk for Legionella growth, according to the CDC.
Rebekah Kubla, an environmental health communication specialist with the CDC, said the key to preventing the disease, for which no vaccines are available, is to properly maintain building water systems.
Responding to questions via email, Kubla cited the CDC's guidance, which notes that Legionella grows best in warm water like that found in hot tubs.
Those high temperatures make it hard to keep disinfectants, such as chlorine, at the levels needed to kill germs like Legionella, she said.
Less commonly, people can get sick by aspiration of drinking water containing Legionella, usually when water accidentally goes into the lungs while drinking, said Kubla.
According to the CDC, about one out of every 10 people who get sick with Legionnaires' disease will die due to complications from their illness. For those who get Legionnaires' disease during a stay in a healthcare facility, about one out of every four will die, it said.
For more information about Legionnaires' disease, including an assessment and preventative maintenance toolkit, visit https://www.cdc.gov/legionella/index.html.