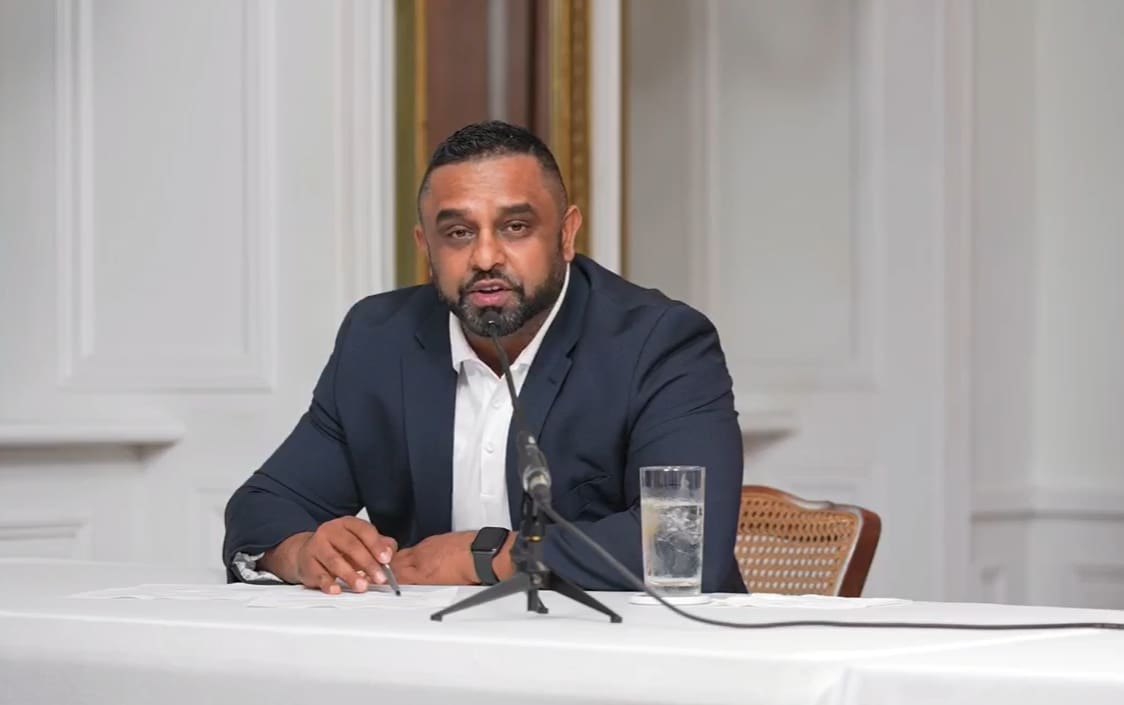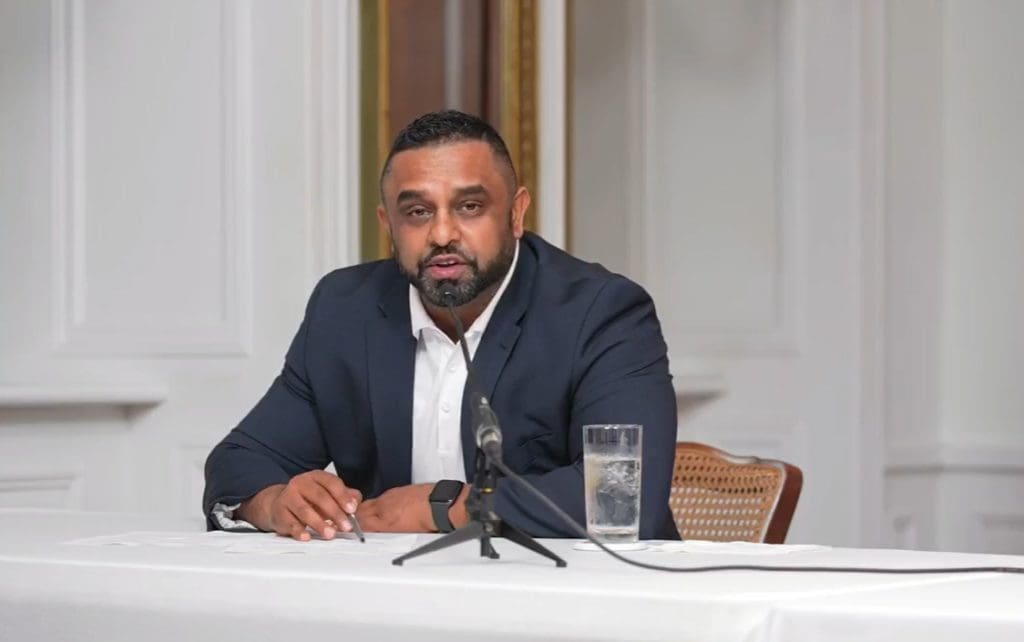 A public-private partnership aimed at both the prevention and treatment of diabetes has been finalized with the launch of services – including outreach vans, education initiatives, and nutritional help – anticipated for the first quarter of 2022, according to Ganesh Prasad, founder of the V.I. Diabetes Center.
The partnership was announced by Gov. Albert Bryan, Jr. at Monday's weekly press briefing as part of the government's ongoing Healthier Horizons initiative, a package of public health measures that Bryan unveiled last June. At the time, the governor said the range of proposals would increase residents' access to affordable health care and modernize the delivery of mental and behavioral health services and the sharing of medical health records.
Last June, Bryan said all of the initiatives are in some phase of development and implementation, with some close to being submitted to the Legislature and others just waiting for approval. Some have also been informed by the territory's response to the ongoing public health crisis, which he added has exposed critical needs in the areas of telehealth and telemedicine, among other things.
Monday, both Bryan and Prasad outlined the work that has already been done in establishing the Diabetes Center of Excellence, a newly formed non-profit based on the second floor of Princesse Health Center Medical Complex on St. Croix. Plans for expansion to St. Thomas and St. John are forthcoming, they added.
According to Bryan, one in eight people in the community are impacted by diabetes, and while there's "no doubt," he said that there is a need for more medical staff territorywide, the bigger goal is to ensure that residents are healthy and able to avoid visits to the doctor. Meanwhile, more than 30 percent of Virgin Islanders are obese, which informs those symptomatic conditions – hypertension, among them – that cause diabetes, he added. The key to managing the disease and helping residents understand how to better "implement the tools needed" for prevention.
"This partnership to combat diabetes in our community brings those services for diabetes management right to your doorstep," the governor said Monday. "That includes telehealth services, nutritionists and teams of specialists, along with outreach vans that give both family members dealing with diabetes and the loved ones taking care of them the support needed to cope with the illness and make the necessary changes."
Lifestyle changes, like nutrition, exercise, and weight mitigation all contribute to the effects of the disease, including nerve damage, kidney disease, heart attacks, stroke, and eyesight loss, Prasad said.
Outlining the Center's broader goals and initiatives, Prasad added that the hope is to have at least 1,000 Virgin Islanders directly receiving services at the outset, with 10,000 or more indirectly impacted through public education and other outreach.
Initiatives include:
– The development and implementation of comprehensive rural health outreach services for residents, including mobile vans for testing, foot and eye exams, real-time patient monitoring, and increased access to specialty care providers;
– Telehealth and telemedicine, where sessions will be facilitated with educators. The center will use the Centers for Disease Control's six-week lifestyle change curriculum, which focuses on nutrition exercise, diet, and drug adherence;
– Hybrid courses for those without access to include in-person offerings with a registered dietician for meal prep and nutritional guidance and a patient navigator to help with appointments, among other things; and
– Cooking classes with Caribbean-certified diabetes experts.
"We want to prevent the onset of diabetes and its complications through health promotion, patient education, treatment, and research," Prasad said. "Our goal is to reduce the burden of the disease and to improve the quality of life for those who have or are at risk for diabetes."
For more information, visit www.vidcoe.org.
Related Link – Bryan Introducing Healthier Horizons to Increase Healthcare Access